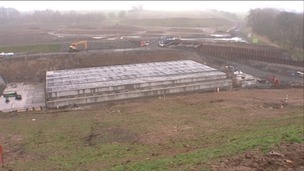 A multi-million flood defence scheme for Morpeth is expected to be finished later than planned and £5 million over-budget.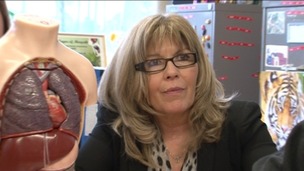 A new competition called TeenTech is trying to encourage schoolchildren to get more interested in careers in technology.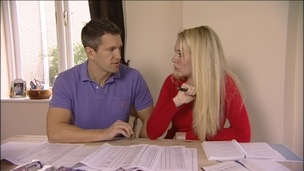 A Northumberland couple's wedding plans are in turmoil after the venue they booked told them that flood damage wouldn't be repaired in time
Live updates
Returning to anything once you have retired can be daunting. But one man who spent his whole life riding horses has decided to take part in one more race.
Peter Craggs from Morpeth was one of the country's most successful amateur jockeys. When his career ended, he said he would never get back on a horse.
But he has and he will compete at York Racecourse later this month, for a cause close to his heart.
Sarah Kelly reports:
Police are appealing for witnesses after a man was seriously injured after he was hit by a lorry in Northumberland.
The collision happened on the evening of Saturday 10 May near to the bus stop in Dark Lane, just east of the junction with St Georges Hospital in Morpeth.
A 62-year-old man was knocked down by a lorry travelling east along the road and was taken to hospital with serious injuries. He remains in a critical condition.
The driver of the vehicle was spoken to at the scene. Police are now trying to establish the what happened and are asking any witnesses to contact them.
Anyone with any information should contact Northumbria Police on 101 ext 69191.
Advertisement
Five-legged-lamb 'doing well'
A lamb has been born on Whitehouse Farm in Morpeth with five legs. Despite the timing of it being April Fool's day, this is true!
She is healthy, one of triplets, and was named Quinto by our reporter Rachel Sweeney.
Five-legged-lamb 'doing well'
It is not an April Fool, this lamb really does have five legs. Quinto, who was named by our reporter, was born on Whitehouse Farm in Morpeth. She is healthy and doing well.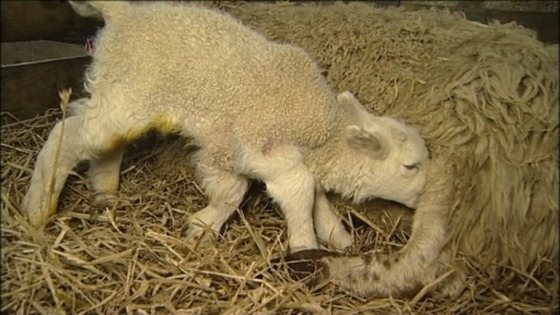 Five-legged-lamb 'doing well'
Quinto the lamb was born in Morpeth with five legs. She is one of triplets. Quinto was named by ITV News Tyne Tees today.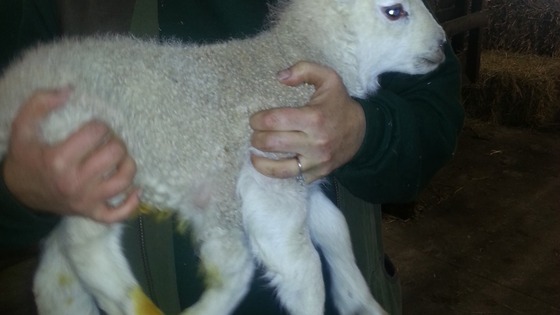 A man and a woman have been arrested in Lynemouth on suspicion of attempted murder after a man was injured in Northumberland over the weekend.
Police were called to Second Row in Linton near Morpeth after a 23-year-old man was shot in the leg and had to be treated for pellet injuries.
He was taken to the RVI in Newcastle and his injuries are not thought to be life-threatening.
Anyone with any information is being asked to contact 101 or alternatively people can call Crimestoppers on 0800 555 111.
Advertisement
A man was shot in the leg in Linton, near Morpeth, just before 6am. The 23 year old was treated in hospital for pellet wounds but his injuries were not thought to be life-threatening. Police said the people involved knew each other and there is no reason to believe there is any danger to the public.
It is one hundred years this year since a Northumberland woman was trampled to death by the King's racehorse, as she tried to stage a political protest.
Emily Davison is now recognised as one of the leading figures in the suffragette movement.
Her sacrifice was recognised today at a special service at the church in Morpeth where she was buried.
You can watch the full report from Derek Proud below.
Police are appealing for information after copper pipes were stolen from a training centre in Morpeth.
Thieves broke into Fulbeck Grange Training Centre and sawed through a door to get into a boiler room, where they then removed the copper piping.
The theft is thought to have happened at some point between Thursday 6 December and Wednesday 6 March.
"The thieves sawed through a wooden door to get access to the pipes so we are asking people to ask themselves whether they saw or heard anything suspicious in the area.

"We would also like to hear from anyone who has been offered copper pipe for sale."
– Morpeth Inspector Dave Simpson

Anyone with information is being asked to contact police on 101 or to ring the independent charity Crimestoppers on 0800 555 111.
Morpeth flood defences
Work has finally begun to protect more than a thousand homes and businesses in Morpeth, four years after flooding devastated the town.
A team from the Environment Agency has been removing trees from the riverside, so new defences can be built in their place.
Residents say the work is long overdue.
Watch the full report from Ben Chapman below.
Load more updates
Back to top