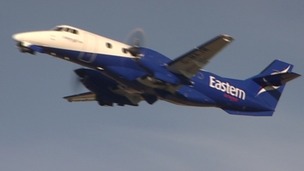 The passenger was travelling from Southampton to Aberdeen this morning when the pilot discovered a fault with the instrument panel.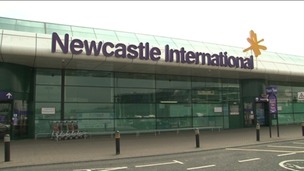 Aviation Minister Theresa Villiers opens a new £3.2m development at Newcastle Airport.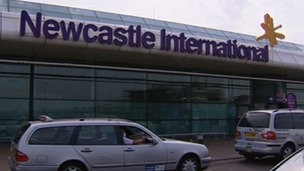 Copenhagen Airports confirms it's to sell 49% stake of Newcastle Airport. The airport has also begun the process of refinancing its debt.
Live updates
Newcastle airport outlines future plans
Newcastle International Airport has outlined plans for possible future developments.
Dave Laws, Chief Executive of Newcastle International Airport said:
"Our aim is to be the UK's most welcoming airport. As part of this aim we want to provide an improved airport, to encourage new routes and attract new customers. To do this we need to develop additional infrastructure,such as improvements to the terminal, better car parking and access, and the development of the southside, which will help diversify the airport business and secure new income sources."
"We want to help our neighbours and the wider North East region understand how the airport will grow in the future. We also want to demonstrate that we have carefully considered the local impacts our plans could have, including on the community, the environment and local roads. We've launched a consultation process in order to hear everyone's view on our plans, and once all the responses have been reviewed we will consider whether any changes need to be made."
– Dave Laws, Chief Executive of Newcastle International Airport
Newcastle airport outlines future plans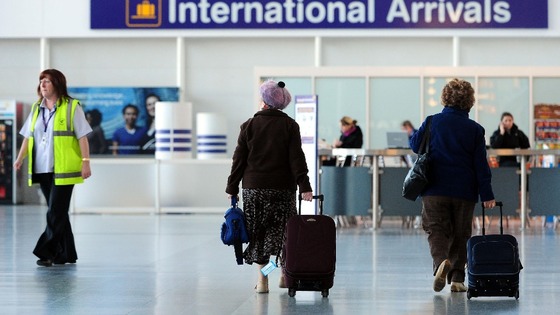 Newcastle International Airport has outlined its plans for possible future development over the next two decades.
The proposals highlight how improvements up to 2030 might look, including extensions to the terminal, additional aircraft and car parking. It also indicates that the airport could support more than 10,000 jobs by 2030.
The airport also forecasts that passenger numbers could almost double to around 8.5 million by 2030.
Advertisement
Summer getaway
Today is expected to be one of the busiest of the year for Newcastle Airport on the first day of the school holidays in England.
Richard Wilson reports.
Today's weather
Holidaymakers are expected to leave from the North East in their thousands as many children break up for summer today.
Just over 750,000 are expected through the airport between July 19 and September 1.
That works out as around 17,000 people every day.
"The start of the school holidays is always an incredibly busy time here at the airport with thousands of people jetting off for their main summer holiday with the family."
– Chris Sanders, aviation development director, Newcastle Airport
RAF jet's emergency landing
An RAF jet has been forced into an emergency landing at Newcastle International Airport, after fumes filled the cockpit.
Two Hawk aircraft were diverted to the airport at around 11am after one of the cockpits began to fill with smoke.
The pilot was then flown to hospital by helicopter for precautionary checks.
"The RAF can confirm a Hawk aircraft from RAF Leeming diverted to Newcastle Airport this morning with a technical issue that resulted in fumes in the cockpit. The aircraft landed safely.

"The pilot of the aircraft has been transferred for precautionary medical checks."
– RAF spokesman
"Two RAF Hawk aircraft from RAF Leeming landed earlier at Newcastle Airport.

"Both aircraft landed safely and there has been no disruption to the operation as a result."
– Newcastle Airport spokesman
Some flights from and to Newcastle Airport have been delayed or cancelled due to strike action in France. For more information go to the Newcastle Airport website.
Advertisement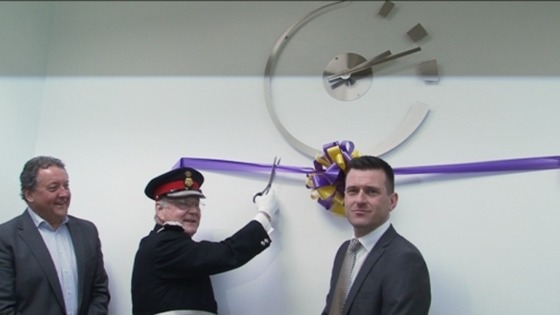 A special clock has been installed at Newcastle Airport to commemorate the Queen's Diamond Jubilee.
It has an aeroplane motif and was shown to the public for the first time by the Lord Lieutenant of Tyne and Wear Nigel Sherlock.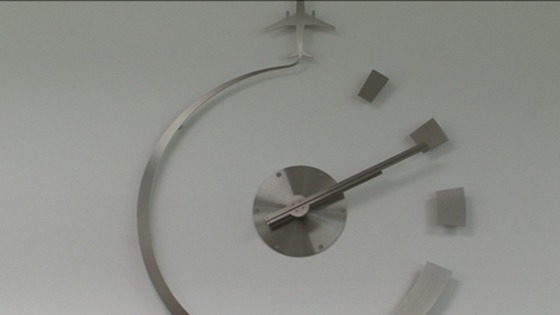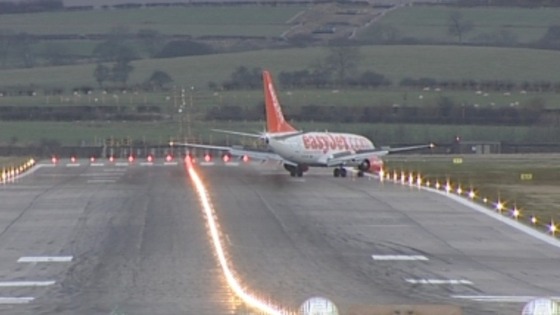 A drunk airline passenger has been told by a judge he committed a dangerous offence when he stole life jackets from an easyJet flight.
Alexander Bolam was flying from Bristol to Newcastle Airport after drinking 10 bottles of larger last month.
The 23-year-old took four life-jackets from under the seats when the plane came into land.
The theft was only discovered when air hostesses checked under the seats before the next flight.
New flight to Copenhagen
New flight to Copenhagen
Lee Carlin, General Manager of Grundfos Manufacturing in Sunderland says the new link from Newcastle Airport to Scandinavia will help his business develop in Europe.
Load more updates
Back to top