Staff at a supermarket on Tyneside, where MH17 victim Liam Sweeney used to work, have been remembering him and his friend John Alder on the first anniversary of the tragedy.
Staff at Morrisons in Killingworth, are hosting fundraising events today in Liam's memory.
Before today they had already raised over £6,000 in his memory.
They have donated that to the Marie Curie Hospice's Pay for a Day initiative.
It will pay for a hospice's running costs for one day.
The Foreign Secretary Philip Hammond has said "justice must be delivered" as the anniversary of the MH17 disaster which killed 298 people was marked.
"A year ago today, 298 people, including 80 children, lost their lives on MH17. Justice must be delivered for the 298 innocent people who lost their lives. That requires an international tribunal, backed by a resolution binding all UN member states, to prosecute those responsible. Any attempt to undermine this process would deprive the victims of justice and cannot be tolerated.
– FOREIGN SECRETARY PHILIP HAMMOND
Newcastle Utd fans John Alder and Liam Sweeney were among ten Britons who were on the Malaysia Airlines flight from Amsterdam to Kuala Lumpur flight when it was brought down by a missile over Ukraine a year ago.
Advertisement
Friends and the families of two football superfans who died in the MH17 disaster will gather at the stadium where they spent some of their happiest times.
John Alder, 63, and Liam Sweeney, 28, were friends who were travelling to New Zealand to watch their much loved team play in a pre-season tour when they were killed one year ago.
The club built a memorial outside St James' Park for the fans whose memories have been kept alive by fans applauding in the 17th minute of every game.
Liam's father Barry travelled to Holland this week to meet other bereaved families.
t was very emotional. All went well from start to finish. I have met lots of nice people out there. We will be in touch forever.
– Liam's father Barry
Mr Alder's family will also be at the memorial. He had had missed one Newcastle match in 40 years and was the first to person buy a Platinum Club membership at the stadium.
An anonymous friend has pledged £5,000 to the Sir Bobby Robson Foundation to take over the bond which gives fans enhanced membership.
The last year has been a rollercoaster really. It's difficult to explain. Sometimes I've felt like we were living someone else's life. We've had so much to do and become so involved with John's life, even though he wasn't here, that it's been like walking in his shoes. We became his representative. It's been very difficult, and extremely painful at times, but we've had fantastic support from so many people, from football fans, Newcastle United, and so many strangers, too many to name. And by helping the Sir Bobby Robson Foundation we feel like we're doing something positive. It's been a focus on something good in a bad situation and that's really made a difference for us all.
– John ALDER'S SISTER JOYCE ROBBINS
Sir Bobby's widow Lady Elsie joined her at John's seat in St James' Park ahead of the memorial, and said: "It's impossible to understand what John and Liam's family and friends have been through in the past year."
Looking back at events that followed the downing of Malaysia Airlines flight MH17 in eastern Ukraine, in which two NUFC fans were killed.
Read the full story ›
Friends of MH17 victims have given money to the Bobby Robson Foundation - one in exchange for a NUFC season ticket
Read the full story ›
Newcastle United head coach Steve McClaren says the club has paid for quality with new midfielder Georginio Wijnaldum. He says he's had his eye on the former PSV Eindhoven player for a long time. See the interview here:
Advertisement
Georginio Wijnaldum has become the third most expensive signing in Newcastle's history after putting pen to paper on five-year deal.
The 24-year-old Holland international midfielder completed his move from PSV Eindhoven on Saturday morning for a fee understood to be in the region of 20 million euros, around £14.4million.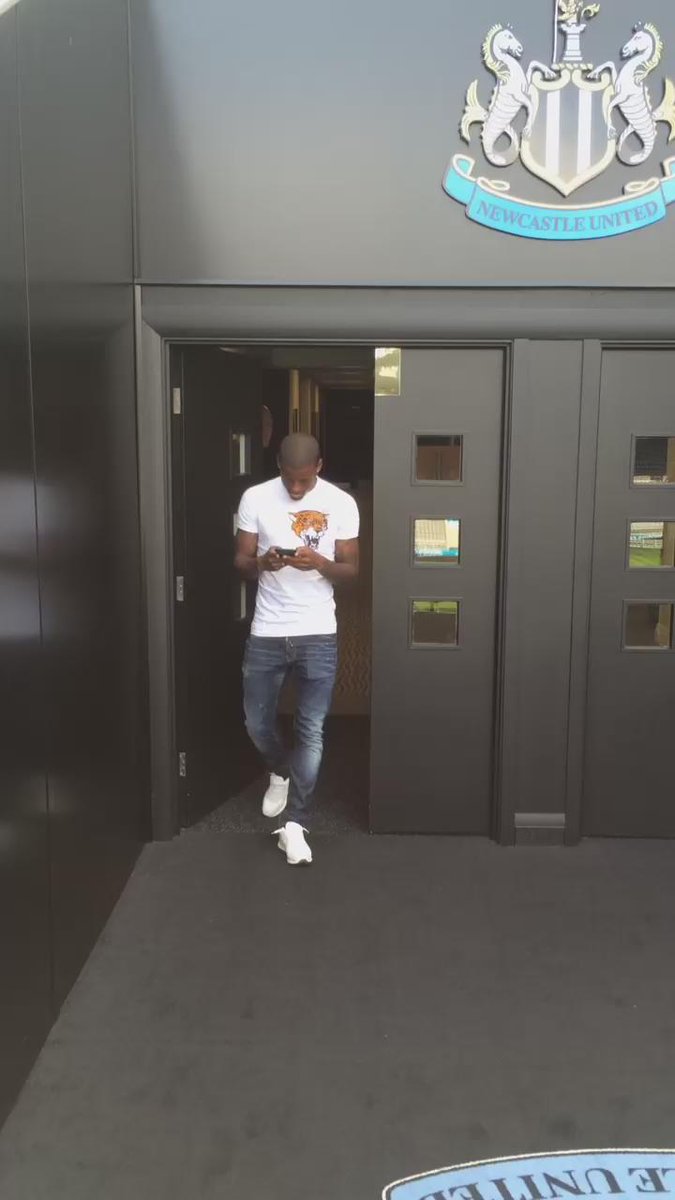 Wijnaldum said: "I'm delighted to be a Newcastle United player.I felt the time was right for me to move and the Club have shown they really want me, so I'm very happy to be here."
Newcastle midfielder Sammy Ameobi has joined Cardiff on a season-long loan deal after signing a new two-year contract at St James' Park.
Read the full story ›
Gateshead FC will play Newcastle United at Gateshead International Stadium on Friday 10th July, kick-off 8pm.
Tickets have now gone on sale.
United supporters have been allocated the North, South and East stands for the fixture at the International Stadium and with demand anticipated to be high, tickets for these stands only have been transferred to the Newcastle United box office, where they are on general sale.
Tickets are priced at £15 for adults, £10 for over-60s, £8 for students and ages 16-17 and £3 for under-15s.
Supporters are asked to note that the match will be ticket-only with allocated seating and that under-15's must be accompanied by an adult.
Tickets will be available in person at the St. James' Park box off, by calling 0844 372 1892* or online via www.nufc.co.uk/tickets.
St. James' Park box office opening hours:
• Monday – Friday, 10am – 5pm
• Saturday, 9am – 4pm (in person and online only)
Requests for wheelchair and carer tickets should be made via Gateshead Council on 0191 433 5704. There is limited space available on a first come, first served basis.
Gateshead supporters will be seated in the Tyne and Wear stand and tickets for this area will be available from the International Stadium only at the following times
• Wednesday 1st July, 4pm – 8pm
• Thursday 2nd July, 4pm – 8pm
• Friday 3rd July, 4pm – 8pm
• Saturday 4th July, 2:30pm – 5pm
As this is an all-ticket fixture, Gateshead season ticket holders must collect both season and match tickets at the same time. Admission to the match by season ticket only will not be permitted. FLEX 15 tickets do not qualify for free entry to this fixture.
England Under-21s' failure at the European Championship can be partly attributed to the Premier League which has "created its own monster", according to Alan Shearer.
Gareth Southgate's men crashed out of the group stage of a major competition for the third time in a row, leading to much soul searching in how England approach international tournaments.
Shearer, who scored 13 times in 11 Under-21 appearances before going onto forge a successful senior international career, believes the country are being held back by youngsters not being able to develop naturally as a result of scrutiny placed on any player in the top flight.
"There is no longer an environment at the top level where a player can just evolve," said Shearer in his column in the Sun.
"The Premier League has, in many ways, created its own monster. Young players who show potential are immediately catapulted to a level that is undeserving.
"With that comes demands for bigger contracts from agents and suddenly a teenager or someone in their early 20s is commanding £100,000 a week. With that contract just a little bit of the kid's hunger is taken away.
"Our Premier League is a terrific product. It is exciting to watch but that deludes us into thinking it is of the highest standard. It is not. In fact the standard is not as good now as it was 10 years ago."
Load more updates