The NUFC story of this year has been one of misery, mutiny and McClaren. Sports Correspondent Simon O'Rourke looks into 2015.
Read the full story ›
Billionaire businessman Mike Ashley has relinquished his position on the Newcastle United Board of Directors, but will remain as the owner.
It comes alongside a major summer overhaul at the club and the announcement that Steve McClaren will be the new head coach.
Mike Ashley today, June 10, quit the Board along with finance director John Irving, who is leaving NUFC.
Head coach Steve McClaren, chief scout Graham Carr and club ambassador Bob Moncur have been appointed to the Board, joining managing director Lee Charnley.
This move makes Newcastle United the only club in the Premier League to have its head coach on its Board of Directors.
Advertisement
Steve McClaren has vowed to 'put a smile' back on fans faces, following his appointment as the new head coach of Newcastle United.
Read the full story ›
After days of speculation Steve McClaren has been appointed Newcastle United head coach.
McClaren joins the Magpies on a deal for an initial term of three years, which could be extended to eight.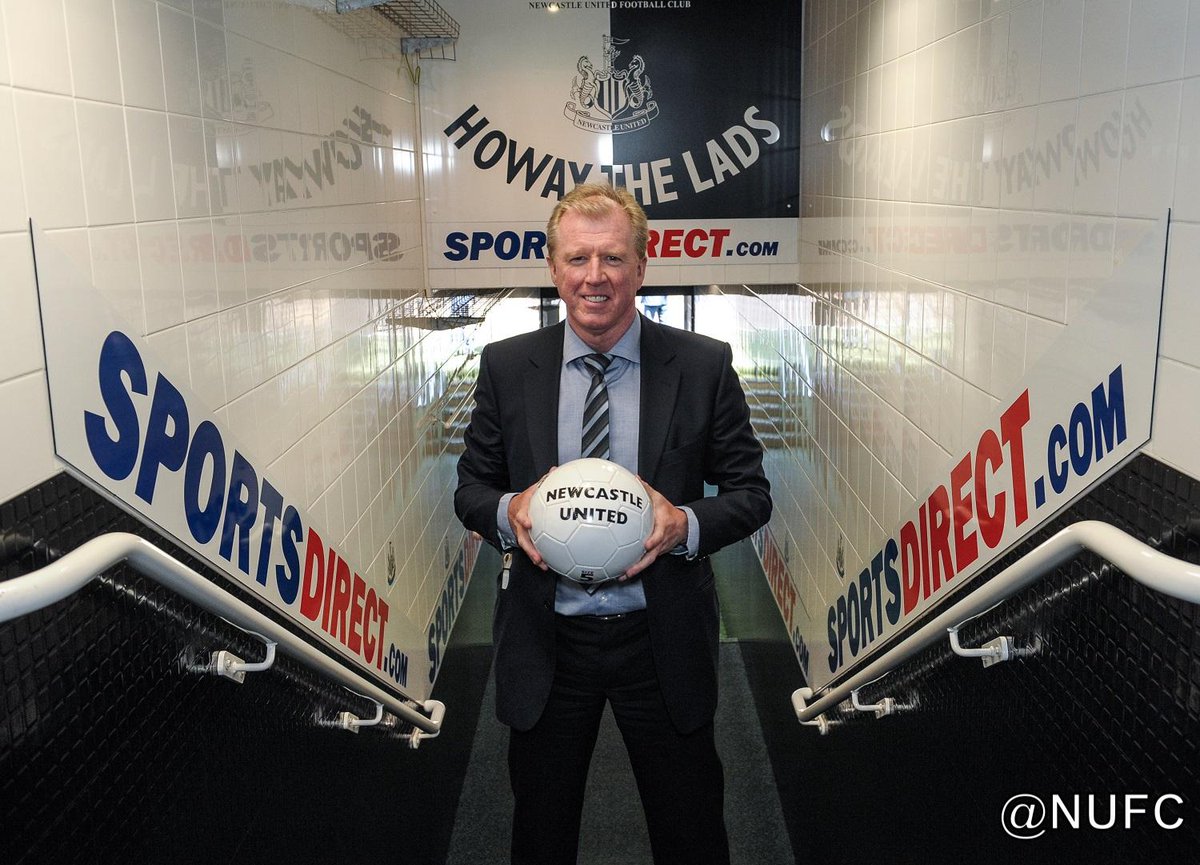 The former England and Middlesbrough manager has now been tasked by the club to secure a top eight finish.
Earlier McClaren confirmed he has had meetings with United since 2004 and that this is the job he always wanted.
Read more: Timeline of Steve McClaren's career
Daily Mail reporter Craig Hope tweeted a picture of the former England and Middlesbrough manager, Steve McClaren, leaving St James' Park today.
Newcastle United have officially announced that John Carver and Steve Stone will leave the club with immediate effect.
In a statement the club's managing director Lee Charnley paid tribute to Carver saying that no one could have worked with more enthusiasm and passion than he did.
Carver added it had been a privilege to be head coach at the club.
He said: "It has been a privilege to serve as Head Coach of this great football club.
"The fans and the region deserve a successful team and both myself and my support staff worked very hard with the squad that was available to us.
"I would like to thank all of the staff at the club for their dedication, including Steve Stone in particular. I am also grateful to the owner and to Lee Charnley for their support during my tenure.
"I wish the Club every success for the future and steeled with the experience of the last six months, I am eager and ready for the next challenge."
Managing Director Lee Charnley said: "After discussions with John it was mutually agreed that in the best interests of the club moving forward, and to enable the new Head Coach to build his own coaching team, we would go our separate ways.
"John loves Newcastle United and no one could have worked with more passion and enthusiasm than he did.
"John's connection with the club dates back to 1979 when he joined as an apprentice.
"John has always put the club first and the recent discussions we had only re-affirmed this.
"He is a man of great character and dignity and will always be welcome at Newcastle United. We wish him every success in the future."
Lee Charnley added: "I would like to place on record our thanks and appreciation to Steve Stone for his contribution to the club.
"Steve joined us as Academy Coach in 2009, before being appointed Reserve Team Assistant Manager in July 2010.
"Steve was subsequently promoted to First Team Coach under Alan Pardew and latterly, John Carver, for whom he provided tremendous support.
"Like John, we wish Steve all the very best for his future career in the game."
Andy Woodman will remain at the club in his role as Goalkeeper Coach.
Dave Watson, who joined the first team coaching staff after Alan Pardew's departure, will return to his role in the Academy as Under 18 Coach.
Advertisement
John Carver, who took over from Alan Pardew, has left the club after a 20 game tenure
Read the full story ›
It's not the first time he's lead a North East football team and this quick overview of his football coaching career starts with his early noughties tenure on Teesside.
Will he be back in 2015? Newcastle United fans and more are eagerly awaiting an announcement that could land today but since McClaren returns from his holiday later tonight, chances are we'll find out tomorrow.
Middlesbrough FC: Carling Cup winners 2004
UEFA cup finalists 2006
England: Head coach 2006
Sacked 2007
Twente FC: Dutch champs 2010
Derby County: sacked May 2015
Newcastle United: appointed June 2015?
Newcastle United are expected to appoint Steve McClaren as their new head coach shortly.
The experienced 54-year-old is already familiar to North East football fans because of his five-year spell at the helm of Middlesbrough. Most recently, he was sacked by Derby after not reaching the Championship play-offs last season.
What do you think, is Steve McClaren the right man for the Newcastle job?
Sorry, this content isn't available on your device.
Steve McClaren is expected to be announced as the new head coach of Newcastle United shortly.
Read the full story ›
Load more updates