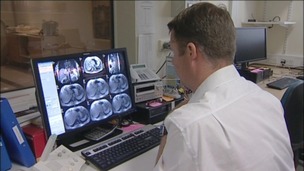 A major trial will discover if a strict low calorie diet can reverse type 2 diabetes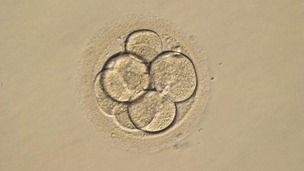 Britain may become the first country in the world to allow babies to be born with three genetic parents to help stamp out serious diseases.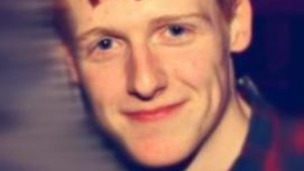 Newcastle University have appealed for help to find missing student Jason Fyles. The 19-year-old has been missing for three weeks.
Live updates
Newcastle University only just manages a place in the world's top 200 institutions, according to a list compiled by the Times Higher Education Supplement. The university slipped down to 198th in this year's global rankings, compared to 180 in 2012-13.
Durham University was the highest-ranked institution in the North East, at 80th in the world - the same position as last year.
Meanwhile, the University of York improved its position slightly, from 103rd last year to 100th.
Sports stars play dodgeball
Ashes winner Stuart Broad swapped cricket for dodgeball at Newcastle University today.
Advertisement
Sports stars play dodgeball
Durham cricketer Steve Harmison explains how he turned to Kevin Pietersen for 'tips' on playing dodgeball.
The former England international was taking part in an event at Newcastle University.
Sports stars play dodgeball
Sport stars including the Olympic gold medallist Jessica Ennis-Hill and the cricketers Stuart Broad and Steve Harmison played dodgeball at Newcastle University.
It is a great credit to all our staff across the university that we have done so well in these tables.

We have invested over £20m in our campus buildings and equipment over the past twelve months with plans for another £30m in the coming year to ensure that our facilities live up to the high expectations of our students. We are committed to maintaining and further improving standards over the coming years.
– Prof Chris Brink, Vice Chancellor, Newcastle University

Newcastle University has moved into the top twenty in the country, and is among the best for student satisfaction, according to the latest Times and Sunday Times Good University Guide league tables.

Newcastle moved into 18th place, up from 23rd last year.
Newcastle University has moved into the top 20 in the country according to the latest league table by the Times and Sunday Times newspapers. It's ranked 18th, up from 23rd last year, with student satisfaction put at 84 per cent.
Advertisement
Syria aid collections
People across the country are being urged to donate vital medical supplies, baby products and blankets to help the people of Syria. Donation points in Jedburgh and Newcastle are part of a network of drop off sites.
The big aid drop for Syria is collecting supplies for the people who've lived amongst fighting for more than two years. Julia Barthram reports.
Syria aid collections
Volunteers at the Newcastle University Mosque are part of a UK-wide call for donations to Syria. They created a drop-off point for items such as baby milk, baby clothes and blankets.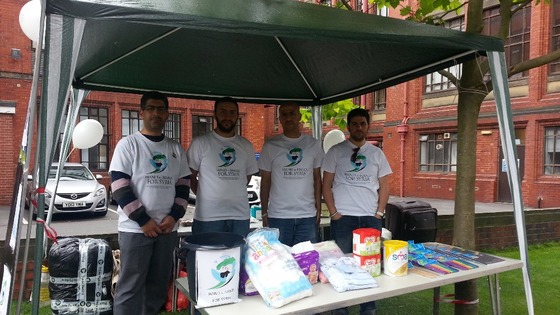 Syria aid collections
Organisers have released a list of suitable items, which could be donated to Syria via a drop-off point in Newcastle.
Baby milk (up to 6 months of age)
Nappies and baby wipes
Children's school materials (books, pencils, notebooks)
Women's hygiene products
Bandages and dressings
Non-prescription medicines (painkillers, allergy medicines, laxatives, simple creams)
Children's winter boots
Baby clothes (new only)
Medical equipment
Winter blankets (clean and 'as new')
Money
Syria aid collections
Volunteers across the UK are opening their doors to create drop-off points for aid to be donated to Syria.
On Saturday and Sunday from 12-2pm items can be taken to the Newcastle University mosque on Kings Road. For a full list of collection points elsewhere, see the Big Aid Drop website.
Load more updates
Back to top