Former Newcastle United and Sunderland goalkeeper Steve Harper has backed Sam Allardyce to succeed as England boss
Read the full story ›
Advertisement
Manchester United manager Jose Mourinho believes Sam Allardyce is the right man for the England job.
Read the full story ›
Northumbria Police are offering reassurance to people living in and around Sunderland, ahead of the International Airshow. Officers say plans are in place to keep disruption to a minimum.
Each year the city hosts the international event that attracts huge numbers of spectators who visit the seafront for the air display.
"The airshow attracts huge crowds and is a fantastic event for the city and one we're really proud to be a part of. We've been working closely with the organisers and Sunderland City Council to ensure plans are in place to make sure the event runs smoothly and that any disruption to our local residents is kept to a minimum.

Officers will be on patrol in and around the city, in particular in Seaburn and Roker, throughout the weekend - they are there to offer our local communities reassurance and I would urge anyone who does have any concerns not hesitate to speak to an officer.

Our local residents play a crucial role in helping us as they are familiar with the area, they know what seems out of place or suspicious and I would anyone who does see something that they think looks out of the ordinary to please get in contact with us, they can either tell an officer on patrol or ring us.

Some of the officers members of the public see on patrol may be armed but people should not be alarmed about this, more than anything they are there to reassure our local communities, they are not there in response to any increased threat. Please stop and speak them!

We're really grateful to our local communities for the support they show us and their understanding throughout these events, it really is important to us and something we very much value.
– Superintendent Sarah Pitt
Sam Allardyce arrives for training with Sunderland amid speculation that he will be named England boss on Thursday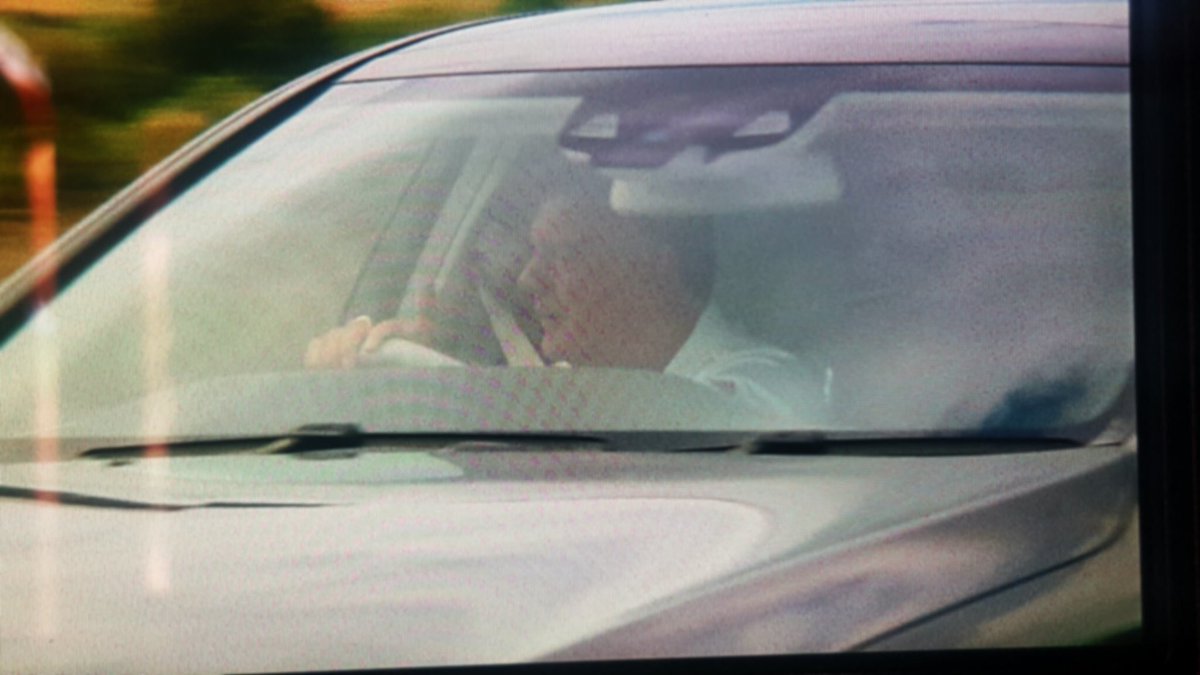 Advertisement
New statistics show a higher proportion of pupils in the North East are from deprived backgrounds than any other part of the country.
Read the full story ›
Police are warning people who are throwing objects from bridges onto the A1 that they could kill drivers - and their families.
The message comes after two incidents in the last week where the lives of drivers on the roads were put at risk :
Around 7:30pm on Wednesday, July 14, two youths were seen dangling a length of hosepipe from the flyover between Westerhope and Blakelaw. The hosepipe reached the carriageway and was dragged across the lanes of traffic.
Thankfully due to the time of day and traffic being lighter then it did not cause any collisions however it did cause drivers to swerve to avoid it.
On Sunday evening, July 17, an unknown object was again thrown from the Westerhope and Blakelaw bridge. It hit and damaged the windscreen of a car that was travelling southbound.
Thankfully the driver was able to pull over safely.
"I struggle to understand how anyone, of any age, can think it is a good idea to throw things onto a busy motorway. The potential consequences are huge and it could end up killing a person or even people. We are carrying out plain clothed patrols in the areas near to the foot bridges to try and catch who ever is doing this and put a stop to it.

"We are also looking at getting CCTV cameras installed in the areas around the bridges so we can get images of those responsible and take action. If anyone sees or knows anyone who is doing this then please report it to us straight away.
– Newcastle Inspector Karen Murray
Sam Allardyce remains Sunderland manager despite speculation that he is set to become the next England manager.
The 61-year-old was at Victoria Park for the club's opening pre-season match against Hartlepool United. But widespread reports suggest the Football Association will announce him as Roy Hodgson's successor in the next 24 hours.
However, Sunderland have played down those reports with the following statement:
Naturally we are aware of the intense media speculation this evening, however, at the present time Sam Allardyce remains Sunderland manager.

We share in the anger and frustration of our supporters and would like to assure them that we are working to conclude the matter in the best interests of Sunderland AFC.
– Sunderland AFC
Our sports correspondent Simon O'Rourke filmed Sam Allardyce arriving at Victoria Park earlier this evening.
Could it be the last time he arrives for a game as the Sunderland manager?
Load more updates