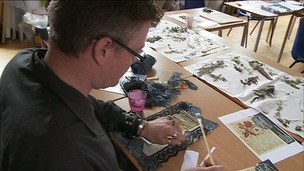 A centre which helps homeless people in the North East has set up a summer school programme.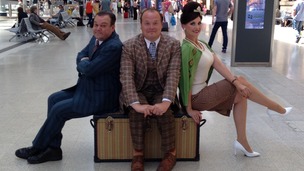 One man, two guvnors! Meet the stars of the hit west end comedy coming to the region.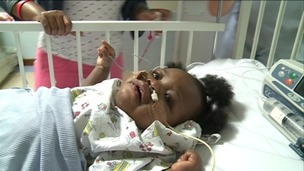 As part of transplant week, we've filmed inside the Freeman hospital in Newcastle to see some of the patients waiting for an organ.
Live updates
Virgin Money to create 200 jobs
Virgin Money has announced that it will create 200 jobs, 120 of which will be based in the North East.
The announcement was made earlier today when the Chancellor, George Osborne, visited Virgin Money's site in Newcastle.
The Great North Run 2014
The Tyne Bridge is receiving a bit of a make over ahead of the Great North Run on September 7th 2014. A sign is currently being put up to promote the half marathon. Ray Scott has been along to see it. He has run every race so far!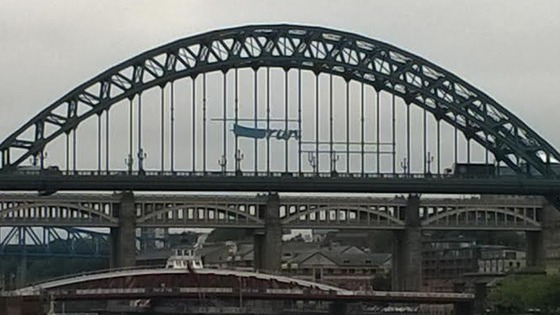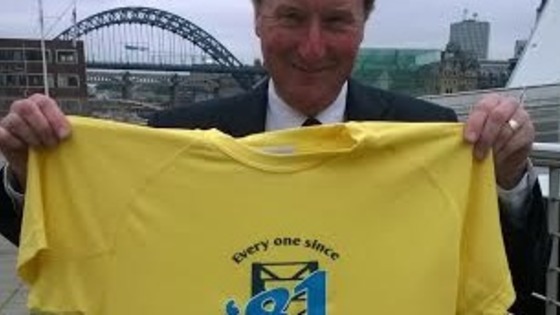 Advertisement
Liam Sweeney's father meets the Prime Minister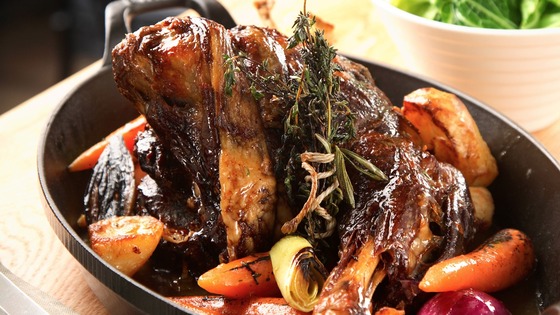 NE1's Restaurant Week is back from August 4 - 10 where across Newcastle you can get two courses from £10.
You can dine out at some of the city's best restaurants for a fraction of the price including The Broad Chare, Malmaison and Cafe 21.
The scheme was launched in 2011 and is modelled on a similar initiative that takes place in New York.
Find out more here.
The Newcastle-based charity, the Percy Hedley Foundation, has this morning confirmed that the family of of a disabled child in their care were not on the Malaysian Airlines plane that crashed in Ukraine.
Reports emerged yesterday (Saturday 19th July) that the family of the of the child may have been on the plane. It has now been confirmed that they were not in fact on the plane and the child's family are safe.
The Percy Hedley Foundation has asked that the privacy of those involved in the case is respected.
On Friday 18 July we were informed by the Philippines Embassy in London that the family of a disabled child in our care were passengers on board flight MH17.

"Late on Saturday evening we received final confirmation, again by the appropriate authorities, that this is not the case and the family are safe.

"The charity will make no further statement at this time and asks that the privacy of those concerned is respected."
– Percy Hedley Foundation
On the 18th September, people north of the border will decide if Scotland will become an an independent country, or remain part of the UK.
Ten years ago, the North East was preparing to vote in its own referendum, on whether we should establish our own form of regional government.
In the end, the people of our region gave a resounding 'no' to plans for an elected North East assembly.
A decade on, Helen Ford investigates whether there is any appetite for devolution now? Watch her report here:
Liam Sweeney's father meets the Prime Minister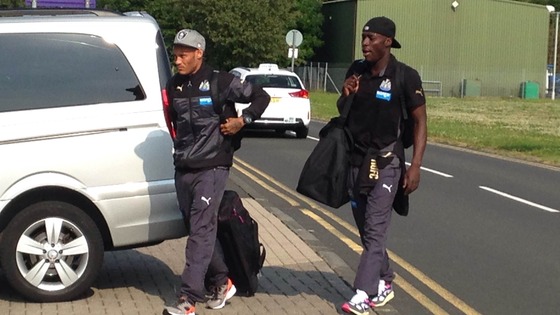 Players arrive at Newcastle Airport to fly out to New Zealand for a pre-season friendly.
Superfans John Alder and Liam Sweeney were flying out ahead of the team but tragically lost their lives in the Malaysian Airlines crash.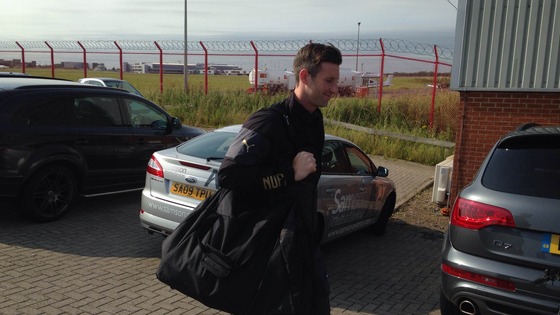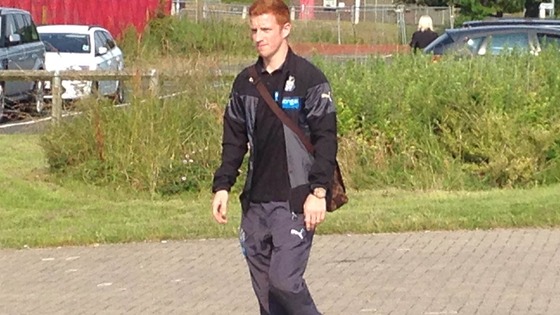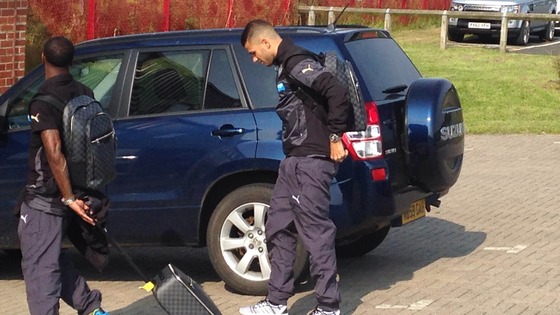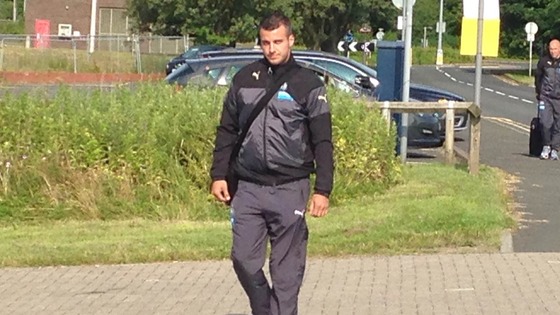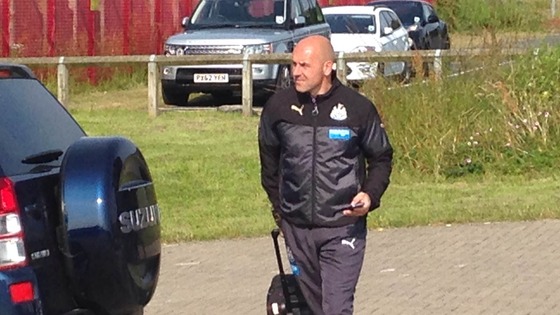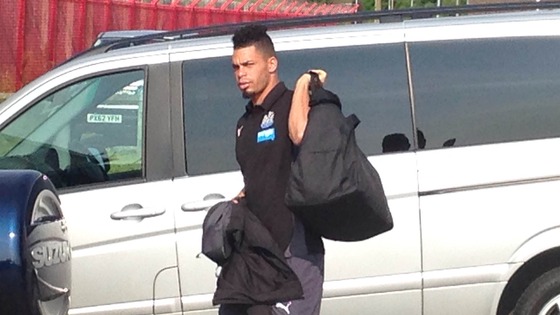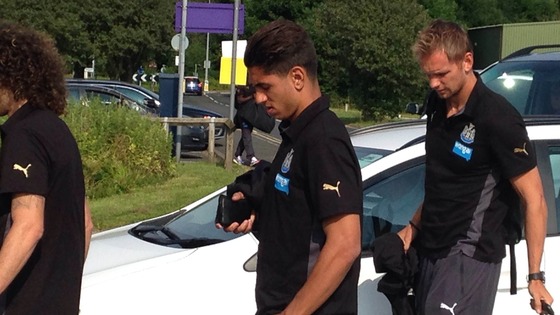 Advertisement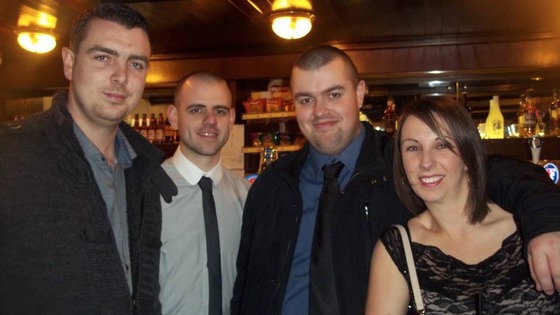 Tragic Liam Sweeney's family have spoken of their heartache after they were told that he was killed when the Malaysian Airline flight MH17 crashed on the Ukraine border.
The 28-year-old's brother Marc paid tribute to him from the family home in the Westerhope area of Newcastle-upon-Tyne.
He said: "Our Liam was such a lovely lad and a loyal Newcastle United fan, he loved that club, they were his everything.
"We all can't believe it, he was so happy when he managed to afford to go to New Zealand to follow his team- we've had some lovely messages from everyone that knew him.
"I think John took him under his wing, I didn't know him personally but I know he was a huge fan. I went to all of the Newcastle home games with Liam but he was so passionate that he travelled everywhere- he was at Oldham the other day and was going to go to Germany."
Liam lived in Westgate Court, Newcastle with a flat mate and was part of a close knit family with sisters, Victoria, Lee and Tracey and three brothers, David, Ryan and Mark.
He also leaves behind his mother Angela and stepmother Lesley, and Dad Barry. Marc said both women were equally important to him and that he had had 'two mothers'.
Liam worked night shifts at Morrisons supermarket in Killingworth, Newcastle.
Marc, 25, a gardener, added: "I speak for all the family when I say we are devastated.
"We only found out through a friend texting me, I just can't believe it.
"He was loved by all of the Newcastle United community, he worked as a voluntary steward for away games for the Back Page, we have had phone calls from people telling us how great Liam was.
"We are going to go to the club and lay a shirt there in his name after the weekend. One of his sisters Lee is expecting, he was so excited to become and uncle again.
"Liam was a private lad and kept himself to himself, he will be sorely missed."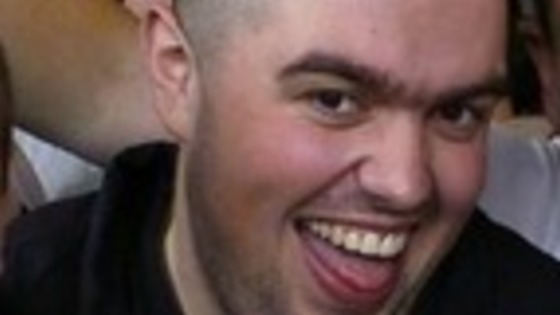 Liam Sweeney tragically died in the Malaysian Airline's crash when he was on his way to New Zealand to watch Newcastle United play.
His sister, Victoria Sweeney has paid tribute to her brother: "'He died doing what he loved which was watching Newcastle United.
"We're in shock and so upset by what's happened, it hasn't sunk in.
"It's not for us to say anything about how it happened."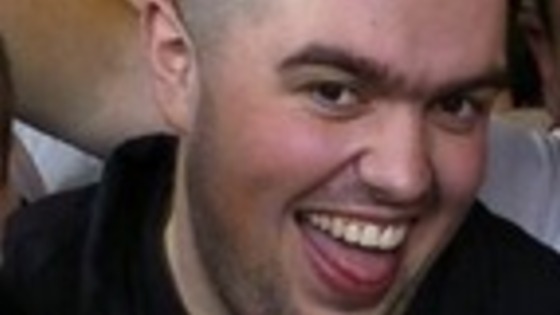 This picture has been on released on social media of Liam Sweeney who was killed on the Malaysian Airline flight when he was on his way to support Newcastle United.
Newcastle City Council say they sympathise with residents but public sector workers have exercised their right to strike.
They added it was very difficult to plan for the industrial action as they couldn't tell how many staff would turn up to work, and advised residents to take excess rubbish to the tip.
Load more updates
Back to top