Our sports correspondent Simon O'Rourke filmed Sam Allardyce arriving at Victoria Park earlier this evening.
Could it be the last time he arrives for a game as the Sunderland manager?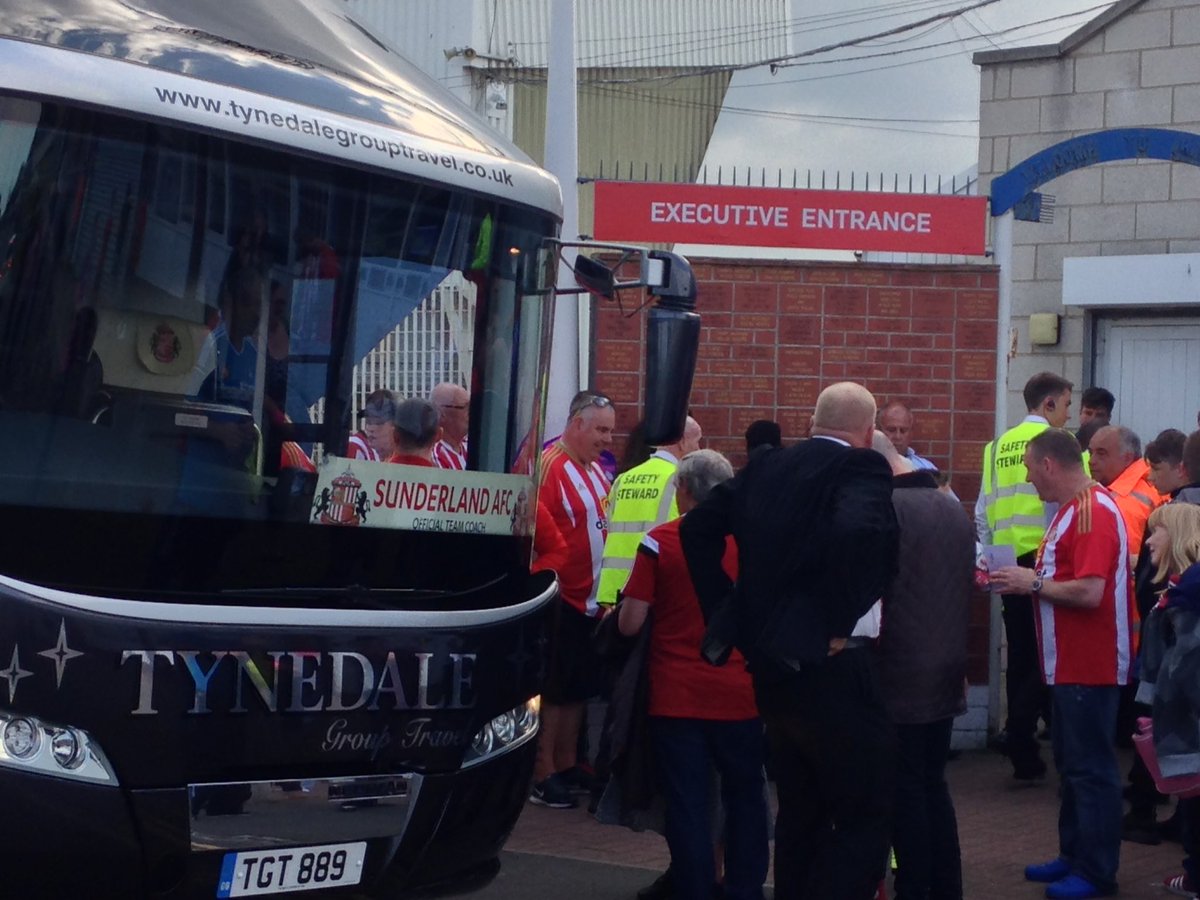 Advertisement
According to a survey by the Family and Childcare Trust - childcare places are only available to a third, of working families in the North East. That's down from 45 per cent last year.
And there's a big difference in cost in the region.
Childcare provided by the public sector costs an average of 82 per week in the region.
Privately run facilities cost an average of 125 pounds per week per child. That's a rise of 43 per cent since 2010.
Our correspondent Rachel Bullock spoke to Mark Bou Monsour from the Family and Childcare Trust which carried out the survey:
What a difference 24 hours makes!
Take a look at this mini montage of the scene on the beach at South Shields yesterday - and the downpours and storms that broke the heatwave:
Newcastle Airport has come out on top in a national poll ranking which UK airports provide the best all-round travel experience.
Read the full story ›
Advertisement
Hosting her first PMQ's as Prime Minister, Theresa May told Catherine McKinnell that she had 'fond memories' of Newcastle Airport.
The Newcastle North MP praised the airport for being voted the best in the UK, but said bosses there were really waiting for a decision on expansion to Heathrow Airport.
Mrs. May say would would be made in 'due course'.
There are severe delays to train services at Newcastle's main train station.
It's after a lightning strike affected signalling.
Find out more about the delays here
#Newcastle Signalling has been restored following a lightning strike. Apologies for any disruption. See @nationalrailenq for service info.
All services have been suspended on CrossCountry between Darlington and Newcastle.
It's after a lightning strike damaged the signalling system.
Trains are unable to run on any of the lines and so all First Transpennine Express, Northern and Virgin Trains East Coast services are also cancelled at the moment.
#VTECUpdate Due to a lightning strike damaging the signalling system between Darlington and Newcastle, all lines are currently blocked.
Logan Lindsey, a Year 10 student at Trinity Academy, Condercum Road in Newcastle-Upon-Tyne sent us this video of a dramatic lightning strike.
If you have any pictures of storms or torrential rain where you are - we'd love to see them! Email pamandian@itv.com
Load more updates