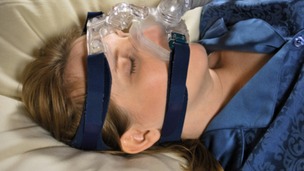 Research shows the North East is one of the worst areas in the country for sleep disorders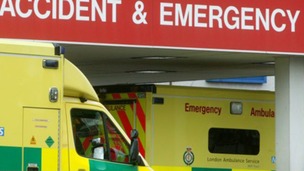 There's anger that NHS Trusts in the North East won't receive a penny of a £250 million aid package to help hospitals cope over the winter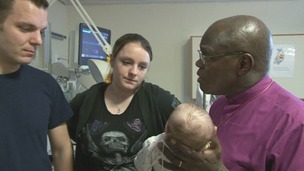 The Archbishop of York has spoken out against the controversial decision to suspend a children's congenital heart surgery unit in Leeds.
Live updates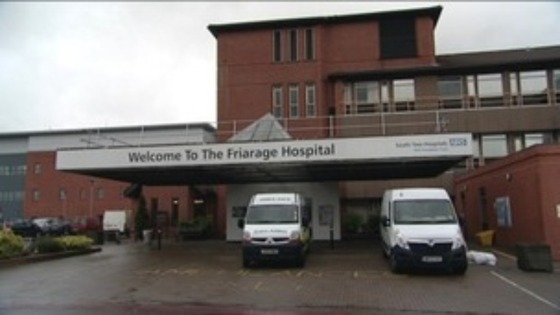 A public consultation about the future of children's and maternity services at the Friarage hospital in Northallerton ends today.
The trust that runs the hospital says services need to be scaled back for safety reasons, because the hospital is too small to deliver constant high-quality care.
But campaigners have come up with alternative plans to try and save the service.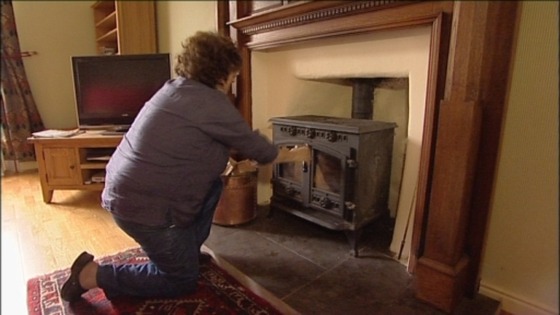 The NHS in the North East is urging people to protect their health over the winter.
As temperatures plunge this week, a campaign is being launched urging the public to 'Keep calm and look after yourself.'
The campaign, which covers the entire region, includes information on winter illnesses, how to treat them and how long they are likely to last.
You can find more information at www.keepcalmthiswinter.org.uk
Advertisement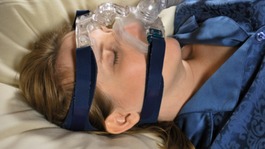 Research shows the North East is one of the worst areas in the country for sleep disorders
Read the full story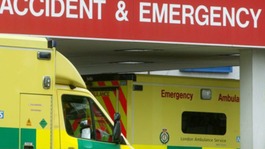 There's anger that NHS Trusts in the North East won't receive a penny of a £250 million aid package to help hospitals cope over the winter
Read the full story
We asked Dr George Rae, who is a North East GP and a member of the British Medical Association Council, how big a problem health tourism is in our region.
Plans have been put forward to curb so-called health tourism, where visitors come to the UK for free medical treatment.
The Health Secretary Jeremy Hunt says he wants to ensure that people who visit the UK contribute to the NHS in the same way as British taxpayers.
However, there are concerns that restricting access to health care could put lives at risk, and that doctors could end up having to police the system.
Mr Hunt says he is determined to stop the abuse of the health service.
Advertisement
1 in 5 NHS staff 'bullied'
One in five NHS staff employed in the North East says they've been bullied by colleagues, according to a survey.
The research carried out by Durham University suggests that unmanageable workloads, public humiliation and angry outbursts are common problems.
The study, published in the online journal BMJ Open, said almost half reported they have witnessed bullying in the last six months.
Managers were the worst offenders, with increasing workloads and the workplace culture contributory factor.
MOST COMMON COMPLAINTS:
Unmanageable workloads
Withholding key information
Public humiliation
Being deliberately ignored
Being shouted at or the target of an angry outburst
Almost 3,000 NHS staff who work in a range of roles at seven trusts across the North East of England answered a questionnaire for the study by Professor Jan Illing of Durham University.
"Trusts should look at policies and consider what they can do to reduce workplace bullying.

"There needs to be a commitment from the Chief Executive and once that is in place, things are likely to happen."
– Professor Illing, Centre for Medical Education Research at Durham University
Data revealed today as part of a Freedom of Information request by the charity Mind has found that the North East is among the highest areas for physical restraint being used on mental health patients.
A statement from the Tees, Esk and Wear Valleys reads as follows:
"The number of incidents may seem high.

"However, we are one of the largest mental health and learning disability trusts in the country, with over 1,000 beds and a high proportion of specialist units caring for people with extremely challenging behaviour.

"Our staff are fully trained in using a range of techniques to manage people with challenging behaviour and they adopt an individualised approach for each patient.
"Physical restraint, using nationally accredited techniques, is only used as a last resort.

"Many of the incidents reported involved only minimal restraint but it is our policy to record all incidents, regardless of level of restraint, so that we can monitor, review and learn from them."
Charity calls for ban on 'face-down restraint'
A statement from Northumberland, Tyne and Wear NHS Trust said:
"Reasons for restraint can include a patient being violent or aggressive to either themselves or others with a small percentage of patients requiring high levels of restraint due to the complex nature of their illness.

"Analysis of our figures has shown that a small group of less than 50 patients, who demonstrate very complex and high-risk behaviours, account for over two thirds of the recorded incidents of restraint.
"Our staff are given extensive training in recognition, prevention and de-escalation skills as well as methods of physical restraint and the risks associated with the use of physical restraint to ensure that they can manage episodes of violence and aggression in a safe, supportive, dignified and professional manner in line with national guidance.

"As one of the largest mental health and disability trusts in the country, covering two large cities in the North East, we recognise we are one of the highest reporters among those organisations who responded to Mind's Freedom of Information request.
"Our recorded statistics are comparable to other mental health trusts of similar size and who also provide a similar range of regional and national specialist services.

"Due to the specialist nature of a number of our services such as our forensic services, the trust cares for some of the most complex and challenging patients from all over the country, which means that the figures may be higher when comparing to areas without such specialist services."
– Northumberland, Tyne and Wear NHS Trust
Charity calls for ban on 'face-down restraint'
Nearly 40,000 incidents of physical restraint on mental health patients in England were recorded in one year - with more than 3,000 in the "dangerous" face-down position - according to figures released by a charity.
Mind said data obtained under the FoI Act showed 39,883 reported incidents of physical restraint in mental health trusts during 2011/12, with at least 949 people with mental health problems being injured.
The Tees, Esk and Wear Valleys NHS Foundation Trust reported 3346 incidents in one year.
Northumberland, Tyne and Wear NHS Foundation Trust also recorded 923 incidents of face-down restraint according to the charity's figures.
A separate survey by Mind of 375 frontline healthcare staff involved in physically restraining people with mental health problems, showed:
22% had not had face-to-face training on physical restraint techniques in the last 12 months
42% said that, with hindsight, they felt that restraint had sometimes been used "inappropriately"
"Physical restraint can be humiliating, dangerous and even life-threatening and the huge variation in its use indicates that some trusts are using it too quickly.

"Face-down restraint, when a person is pinned face-down on the floor, is particularly dangerous, as well as extremely frightening to the person being restrained. It has no place in modern healthcare and its use must be ended."
– Paul Farmer, Mind chief executive
Load more updates
Back to top