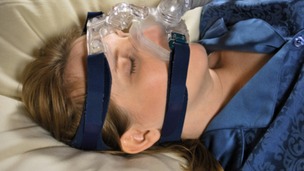 Research shows the North East is one of the worst areas in the country for sleep disorders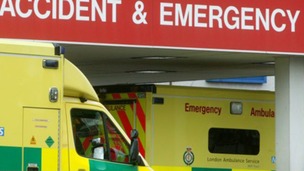 There's anger that NHS Trusts in the North East won't receive a penny of a £250 million aid package to help hospitals cope over the winter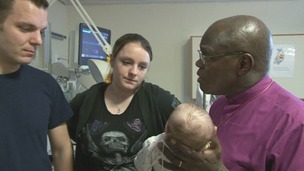 The Archbishop of York has spoken out against the controversial decision to suspend a children's congenital heart surgery unit in Leeds.
Live updates
MP: Women GPs are 'huge burden' on NHS
The MP for Thirsk and Malton, Anne McIntosh has sparked controversy by claiming that the number of women GPs who choose to work part-time are putting the health service under strain.
Health Minister Anna Soubry responded initially by saying that Anne McIntosh had made an "important point about the unintended consequences of the number of women training as doctors".
But, following criticism from Dr Clare Gerada, Chair of the Royal College of General Practioners, Ms Soubry said that she had "not intended to be derogatory" and that the number of GPs needed to be increased.
Heart unit battle: Latest
National
The Health Secretary Jeremy Hunt said Sir Roger Boyle would play no further part in a review of where children's heart surgery should in future be carried out.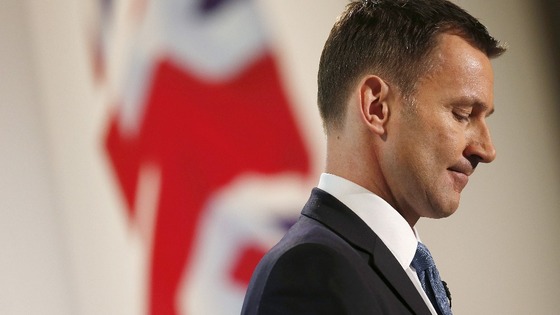 The government's former heart tsar sparked controversy last week when he told the BBC he would not send his daughter for treatment at Leeds General Infirmary's child heart surgery unit.
Mr Hunt said that while Sir Roger was still one of the leading heart surgeons his role in the Safe and Sustainable process aimed at centralising children's heart surgery into specialist centres would end.
He said: "He did the right thing in informing Sir Bruce (Keogh, NHS England Medical Director) about his concerns over Leeds mortality data.
"However it is the view of Sir Bruce, with which I fully concur, his comments to the media on April 11 could be seen as pre-judging any future conclusions made by that review and so it is right he plays no further role in its deliberations."
Advertisement
Heart unit battle: Latest
Calendar
NHS England has released a statement saying 'immediate safety concerns' at the Leeds Children's Heart Surgery Unit have been addressed.
Following completion of the first stage of the review by an independent clinical team, into paediatric heart surgery in Leeds, NHS England has been given assurances, that the immediate safety concerns raised two weeks ago have been addressed and the unit recommenced surgery on a phased basis earlier this week.

Ends
It is the duty of NHS England first and foremost to protect patients, hence we paused surgery at the unit to allow a review of the data and other concerns raised to take place. I and NHS England cannot allow undue risks when it comes to the safety of children.

NHS England originally raised concerns about Leeds General Infirmary because of preliminary data suggesting high mortality, concerns about staffing levels, whistleblowing information from clinicians, and complaints from patients.
A second stage of the review is underway in which we now need to explore some of the wider issues around how the unit operates as a whole. I hope we will soon be able to give the unit a full clean bill of health beyond this immediate reassurance of safety.

Throughout this process our sole concern has been the safety of patients this is why we paused surgery and after assurances why we allowed surgery to re-start."
– Mike Bewick, Deputy Medical Director of NHS England
Heart unit battle: Latest
National
Local MPs in Leeds have called for Sir Roger Boyle to leave his role on the children's heart surgery review:
Bruce Keogh calls on Roger Boyle to step down from his role on the children's heart surgery review. Health Secretary must now respond.
It is now clear that #SirRogerBoyle is carrying out a cynical vendetta, he must be relieved from all NHS roles immediately, clear misconduct
National
Local Conservative MP for Pudsey, Horsforth & Aireborough Stuart Andrew has called comments by Sir Roger Boyle, 'outrageous' after the Department of Health's former National Director for Heart Disease said he would not allow his own daughter to be treated at Leeds General Infirmary:
Have asked for Sir Bruce Keogh to reconfirm his view that surgery in Leeds is safe. The comments by Sir Roger are totally unfair on parents and staff.
Am astounded that he [Sir Roger Boyle] continues to rely on unverified data. Outrageous.
National
Sharon Cheng, of Save Our Surgery (SOS), which campaigned for surgery to be resumed at Leeds, said:
Sir Roger Boyle's comments of this morning are extremely unhelpful and undermine the progress made over the last few days to begin to rebuild heart patients' families' trust and confidence in the Leeds children's heart surgery unit.

His implication that surgery should not have been resumed at Leeds contradicts everything we have heard from NHS England, the Care Quality Commission and NHS medical director, Sir Bruce Keogh, who have all stated unequivocally that the unit is safe, hence their resumption of surgery.
Sir Bruce himself went on record this week saying he would feel comfortable having his child operated on in the unit.

Let me be absolutely clear - the Leeds unit would not be operating if there were any concerns whatsoever about mortality rates or anything else.
Once again, this is an example of Sir Roger Boyle speaking out without due regard to the necessary process, the verified facts or the implications of his actions on patients and their families.

He is not an impartial party in regards to Leeds and as an adviser to the Safe and Sustainable review, we do question his motives.
Advertisement
National
Leeds Teaching Hospitals NHS Trust has defended the re-opening of a children's heart unit after Sir Roger Boyle the Department of Health's former National Director for Heart Disease said he would not send his daughter to the unit.
On Monday we announced that we were reopening the children's heart unit at Leeds General Infirmary.
All partners were fully in agreement that this was the correct course of action to take and surgery has now resumed.

This was publicly reconfirmed at a meeting of councillors held in Leeds on Wednesday when the deputy medical director of NHS England reaffirmed the view that all the child heart surgery units in England, including Leeds, are safe to undertake surgery.
– Leeds Teaching Hospitals NHS Trust spokesperson
National
The government's former heart tsar says he would not send his own daughter for treatment at Leeds General Infirmary's child heart surgery unit.
Speaking to the BBC, Sir Roger Boyle - the Department of Health's former National Director for Heart Disease - said "I would go somewhere else. I would go to Newcastle."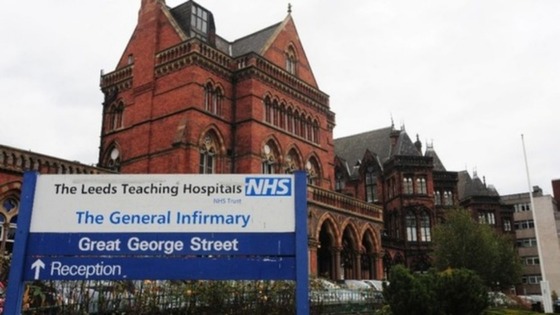 Operations resumed at the Leeds unit this week after they were suspended when NHS figures suggested it had a death rate double that of other centres.
The hospital has provides assurance about its standards of care.
But Sir Roger said it remains "just on the edge of what we call an alert".
"In other words, showing that they were at right on the edge of acceptability."
Rise in organ donation
National
Elisabeth Buggins, the chair of the UK Organ Donation Taskforce, has urged people to discuss their intentions for their organs with loved ones.
She told ITV News presenter James Mates that talking about the issue helps to avoid grief stricken decisions which can burden families at times of death.
Rise in organ donation
National
Up to 1,000 people die every year due to a shortage of organs for transplant, NHS blood and transplant said.
To register to become a donor, visit the NHS website.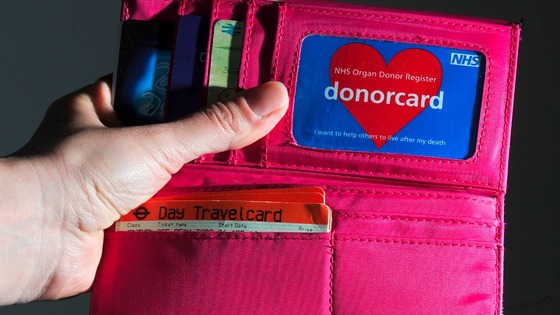 You can also join when registering for a driving licence or car tax, applying for a Boots Advantage card, registering with a GP or registering for a European Health Insurance Card (EHIC).
Load more updates
Back to top