The North East of England Chamber of Commerce says it would be 'a real concern' if Nissan decides NOT to manufacture its next Qashqai vehicle in Sunderland.
NECC Chief Executive, James Ramsbotham has been speaking to ITV News Tyne Tees after Nissan CEO Carlos Ghosn demanded UK Government support post Brexit. His comments have caused fresh concerns over the future of the the Sunderland plant and a question mark over where the new Qashqai model will be built.
I think it would be a real concern because the Qashqai after all was designed here in Britain and has been built totally in Sunderland. It has been a phenomenal success, much more than people outside the industry appreciate and to lose that kind of support would be really really damaging.
– James Ramsbotham, NECC Chief Executive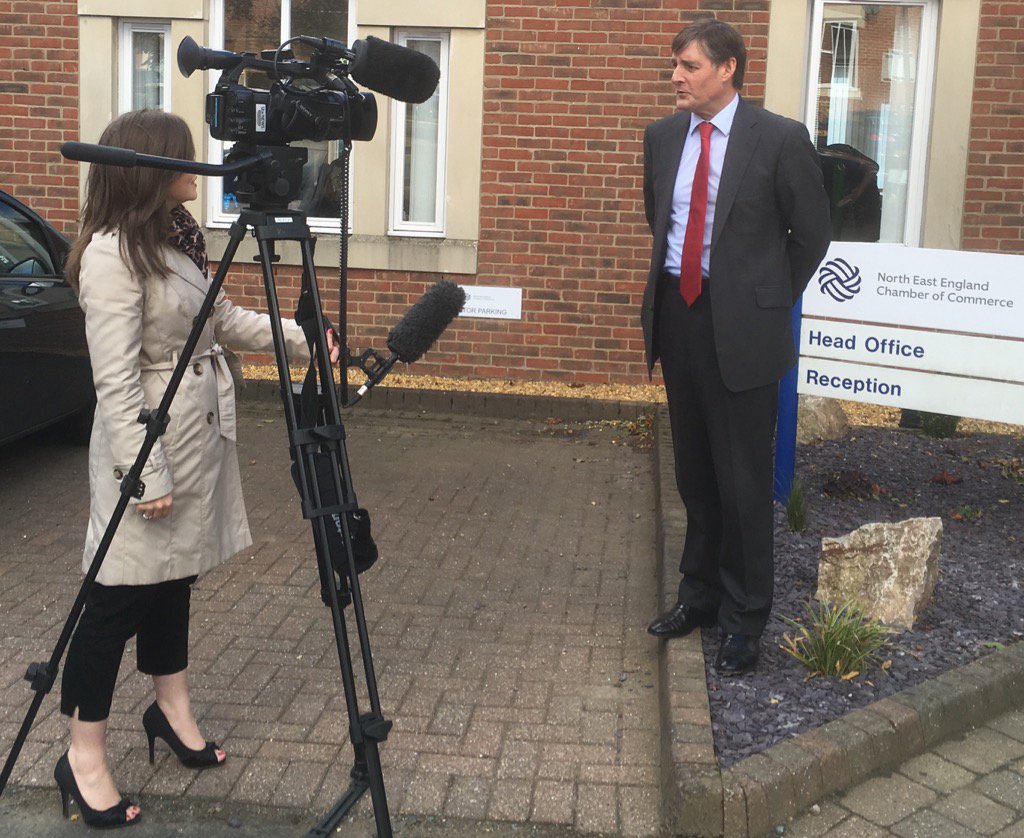 The Japanses car manufacture which builds 500,000 cars a year on Wearside wants the UK to pledge compensation for any tax barriers that may be raised as a result of leaving the European Union.
We are determined to make sure that the UK remains the best place in Europe to run and grow a business, whether it's one operating at home or abroad. "We are not going to provide a running commentary on every twist and turn of these negotiations. You don't start a negotiation by telling the people you are negotiating with exactly what you plan to do. That approach won't help us get the best deal for Britain.
– Government Spokesperson
Sunderland voted overwhelmingly to leave the EU, with 61% of people voting out in this year's referendum.
The company's CEO said its Sunderland plant would lose competitiveness if Brexit leads to them having to pay import EU tariffs
Read the full story ›
Advertisement
There are fears Nissan and Hitachi, who operate in the North East could move out of the UK if Brexit makes it less profitable
Read the full story ›
Carlos Ghosn said future decisions about the car giant's Sunderland plant will depend on the outcome of Brexit negotiations
Read the full story ›
Nissan will issue legal proceedings against 'Vote Leave' after the carmaker's logo was used on official campaign leaflets
Read the full story ›
The solar farm has been installed alongside 10 wind turbines already generating clean power for the Wearside plant.
Read the full story ›
Advertisement
It is the first time a European carmaker has made more than 50,000 electric vehicles and the batteries which power them.
Read the full story ›
Nissan is to increase Qashqai capacity in Sunderland. New models of the car will be built there, with £22 million being invested.
Read the full story ›
Nissan's Qashquai model has become the highest volume car ever produced by the firm in Europe. More than 2.3 million have now been produced.
Read the full story ›
It will be the company's first vehicle in Europe to feature autonomous 'Piloted Drive' technology when it rolls off the line next year.
Read the full story ›
Load more updates