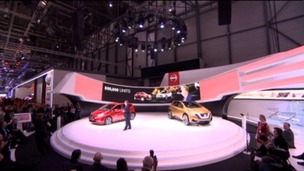 Production of new Nissan model to begin this month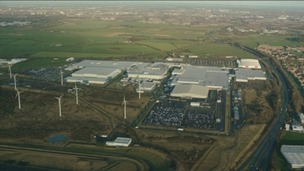 Nissan is to build a new luxury model in Sunderland, creating new jobs with a £250 million investment.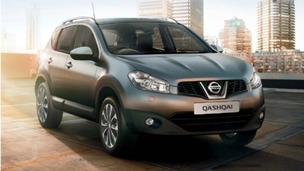 Nissan recalls thousands of vehicles built in Sunderland after a Finnish journalist posted a video of a steering wheel coming loose.
Live updates
New jobs at Nissan
Nissan announced fifty new jobs at its plant on Wearside as the Labour MP for Sunderland South, Bridget Phillipson urged the government to do more to help the sale of electric cars.
Car giant Nissan have contacted customers over a "potential concern" with around 18,000 Qashqai models.
The vehicles concerned are the 1.5 litre Qashqai dated between September 2009 and August 2010.
Nissan are asking affected car owners to contact their dealerships as soon as possible so that the timing belts can be checked and, if necessary, replaced free of charge.
"Nissan has identified that premature timing belt wear may occur due to insufficient belt alignment and as a result, you may experience abnormal engine noise.

"If the vehicle continues to be driven in this condition, in extreme cases timing belt separation may occur and this can cause incorrect engine timing and the engine may stall."
– Nissan statement
Advertisement
Thousands of UK cars recalled
Nissan is having to recall some Almera cars built in Sunderland.
The move is part of a two million world-wide recall by the three big Japanese car-makers - Nissan, Toyota and Honda.
The vehicles concerned were fitted with faulty airbags made by a Japanese company.
Rachel Sweeney sent this report from Sunderland.
Thousands of UK cars recalled
Nissan have released a statement after it was announced that almost 60,000 of their cars are being recalled due to a problem with the vehicles' airbag.
"A component supplier, Takata, has reported a potential safety defect in the Front Passenger Air Bag Inflators in certain 2000-2004 Nissan vehicles, and also vehicles of our competitors.

"Nissan is conducting a voluntary safety recall campaign to address the issue identified by Takata and replace the front passenger air bag inflator.
"Nissan plans to begin notifying customers within 30 days. Nissan dealers will replace the front passenger air bag inflator at no cost to the customers.

"Nissan is committed to a high level of customer safety, service and satisfaction and is working with its dealers to promptly address this issue."
– Spokesperson for Nissan
Thousands of UK cars recalled
National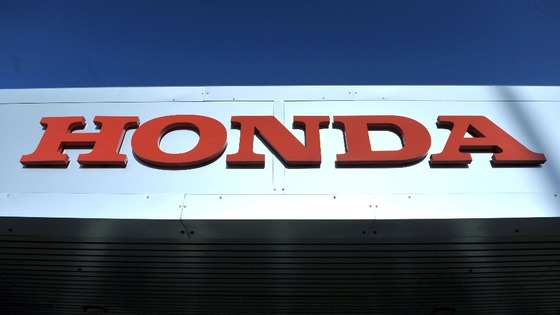 More than one million Honda vehicles are being recalled following concern over the airbags received from Japanese parts maker Takata Corp.
The firm confirmed 1.14 million cars will be called back globally.
Nissan has also been affected, with the company confirming 137,000 cars in Japan will be recalled.
National
David Cameron came face-to-face with an old Japanese tradition today, completing a ceremony started by former Prime Minister Margaret Thatcher in 1986. The 'Daruma Doll' is used to motivate people and help them complete goals.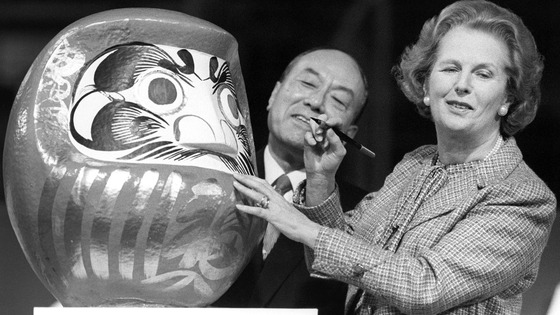 When the goal is set, one eye is coloured in. When the goal is complete, the remaining eye is coloured in. Margaret Thatcher filled in the first eye during the official opening of Nissan's car plant in Tyne and Wear in 1986.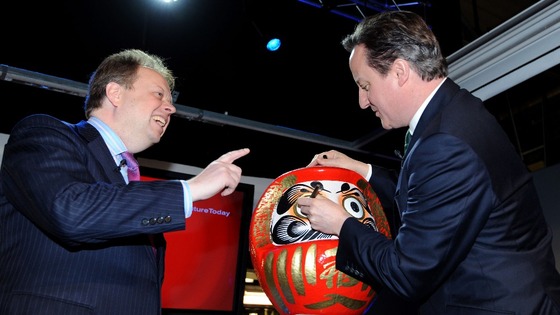 Today, David Cameron filled in the other eye to mark the production launch of Nissan's electric LEAF car.
Advertisement
Leaf production starts on Wearside
A hugely significant day for Nissan on Wearside as the World's first mass-produced electric car rolls off the production line.
Leaf production starts on Wearside
The Prime Minister said it was a great day for the whole country as he attended the production launch of car manufacturer Nissan's electric LEAF car in Sunderland.
David Cameron was speaking at the Sunderland factory, where he was given a tour and met members of staff.
He was also shown a LEAF that was cut in half, to see how it works inside, and got the chance to stick a Nissan badge onto the front of one of the cars fresh off the production line.
Mr Cameron also took part in a traditional Japanese ceremony, when he coloured in the eye of a Daruma doll.
The LEAF car, which is 100% electric, is now rolling off the production line in the record breaking Sunderland plant.
After speaking at the launch he was then taken to the factory canteen where he ate lunch with some of the employees.
"It is a huge privilege as Prime Minister to be here at this incredible plant today and to see this incredible new car.

"This plant, all of the people who work here, the cars being produced behind me, are the best possible rebuke to those who say in Britain we don't design things anymore, we don't make things anymore.

"You have shown here at Nissan in Sunderland that we can and we can do it brilliantly."
"It's a great day for Nissan in Sunderland.

"You are the most efficient car plant in Europe and you are one of the most efficient car plants in the world.

"It's also a great day for our country. You have produced over seven million cars in this plant, it's an incredible record here in Sunderland which you can be very proud of."
– David Cameron, Prime Minister
"The Nissan LEAF is our most technically advanced car yet and the launch of this new model, built along with its batteries in Sunderland, is a huge boost not only for the plant but for British manufacturing.

"We could not have reached this point without the support and commitment we have enjoyed from governments across Europe, especially the British Government."
– Andy Palmer, Nissan's executive vice president
Leaf production starts on Wearside
The Prime Minister David Cameron is in Sunderland today to mark the launch of the new Nissan leaf at the North East plant.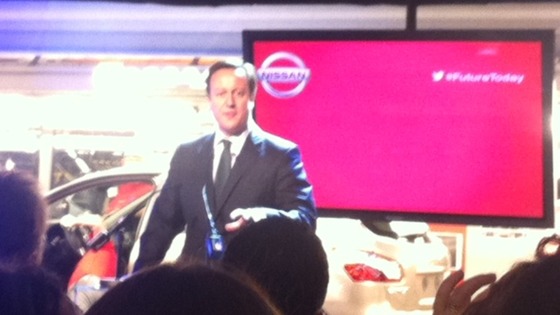 Leaf production starts on Wearside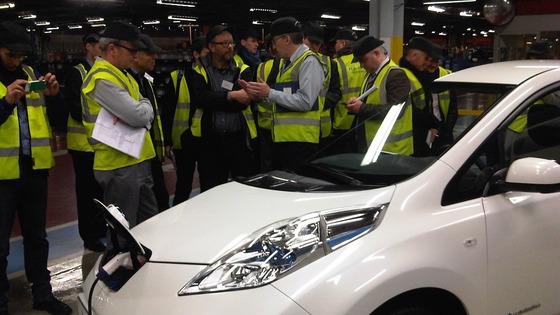 Load more updates
Back to top