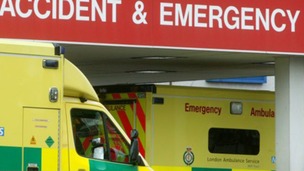 An investigation by ITV Tyne Tees has revealed a shocking level of attacks on ambulance crews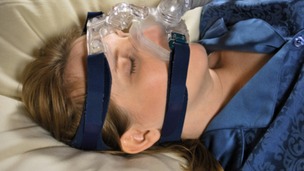 Research shows the North East is one of the worst areas in the country for sleep disorders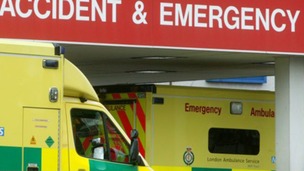 There's anger that NHS Trusts in the North East won't receive a penny of a £250 million aid package to help hospitals cope over the winter
Live updates
New domestic violence strategy
Police forces in the North East have joined forces to tackle violence against women, including domestic violence, stalking, and so-called 'honour' violence.
If you are affected by these or any forms of abuse, there are helplines in your area.
Northumbria
Women's Aid/Domestic Violence Helpline: 0808 2000 247
Tyneside and Northumberland Rape Crisis Centre: 0800 035 2794
North East 'Choice' helpline for victims of honour-based violence and forced marriage: 0800 5999 365
Durham
Women's Aid/Domestic Violence Helpline: 0808 2000 247
Rape and Sexual Abuse Counselling Centre (Darlington & Co. Durham): 01325 369933
North East 'Choice' helpline for victims of honour-based violence and forced marriage: 0800 5999 365
Cleveland
Women's Aid/Dom Violence Helpline: 0808 2000 247
Eva Rape Crisis Service (Redcar & Cleveland): 01642 835 079
ARCH (Rape Crisis Centre Teesside - Middlesbrough, Stockton & Hartlepool): 01642 822335
North East 'Choice' helpline for victims of honour-based violence and forced marriage: 0800 5999 365
If you are in immediate danger, always call 999. For general victim support for domestic and sexual violence and abuse and any other crime call North East Victim Support: 0845 277 0977.
The storm aftermath
People from Northumberland to North Yorkshire are feeling the effects of storms that have been sweeping our region.
The North East coastline is being battered by what the Met Office has called the worst tidal surge for more than 60 years.
300 homes in Port Clarence on Teesside have been evacuated in anticipation of flooding from the River Tees.
Power is cut off there too. The Tees is also causing problems in Middlesbrough.
Further North, the River Tyne has flooded. The city's law courts were evacuated because of the flooding. The North Shields fish quay is flooded. And in North Blyth another 140 homes have reportedly been cut off.
We have reports from Frances Read and Kenny Toal.
Advertisement
Teenage births in England have fallen 8 percent in the last year, according to new figures on hospital deliveries.
However the North East has seen the highest rate, with the lowest in London.
The Health and Social Care Information Centre (HSCIC), which released the figures, said the latest data represented a 'substantial fall' of 28 percent on teenage deliveries in 2007 and 2008, when there were 42,670.
More babies are also born to women in the most deprived areas, with a birth rate of 37.2 per 1,000 compared with 18.6 per 1,000 in the least deprived areas.
Thousands of the region's university staff have walked out for a second time over disagreements about their pay.
Lectures at universities and classes at sixth form colleges had to be cancelled, as more than seventy per cent of staff went on strike in some places.
Dan Ashby has been following the story.
The North East is the most 'connected' region when it comes to electric cars.
We have more than a thousand charging points between Berwick and Middlesbrough, more per person than any other region.
Despite this many drivers are worried that it is still not enough.
Motorists fear they could run out of power before they reach the next charging point. John Ryall reports.
A woman who watched her best friend and her aunt die from cancer said pain relief for patients should be improved.
Rozzie Joyce, from Hexham, Northumberland, was so distressed by the suffering she saw them endure, she has started a campaign to raise money for more research into pain relief.
Julie Harrison reports.
Advertisement
North East police forces have launched their Christmas campaign to try to prevent drivers from drinking alcohol before getting behind the wheel.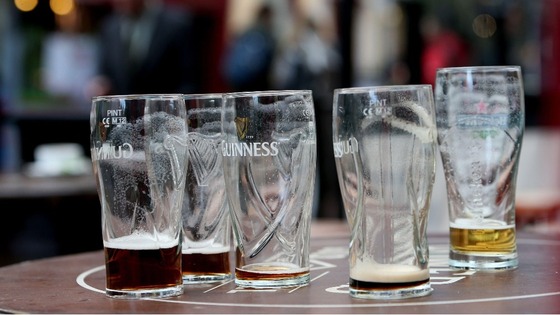 More officers will be stopping drivers for breath tests across the force areas. Police are also issuing a warning to people not to be tempted to drink and drive over the festive season, saying anyone who does is risking their own life and others.
The campaign will last until the New Year.
Busiest shopping weekend
As Christmas approaches, it is predicted that more than £4 billion will be spent by an estimated 30 million shoppers this weekend alone.
In our region, shopping centres including the MetroCentre in Gateshead were packed with people hoping to bag some bargains. Towns and cities including Sunderland and those in Redcar and Cleveland are offering free parking at evenings and weekends to draw in the crowds.**
**
Julie Harrison reports.**
Tony Blair in North East visit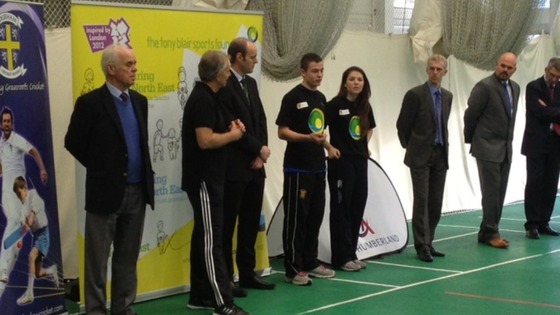 Tony Blair listening to volunteer sports coaches at Newcastle Cricket Centre in Gosforth, which has benefitted from money from the Tony Blair Sports Foundation.
Npower to close North East sites
430 jobs are to go at npower's Rainton site in Sunderland, while 520 staff will be transferred from NPower's payroll to another company.
The Thornaby call centre will close entirely, with its 500 staff offered employment instead in Sunderland.
Load more updates
Back to top