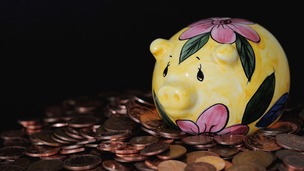 The Citizens Advice Bureau has offered the following hints and tips for dealing with debt problems.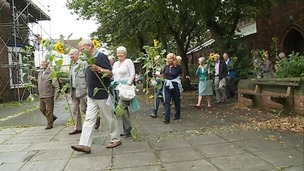 More than 1200 sunflowers are being put on display in a church garden in Stockton to commemorate the local people who died in World War One.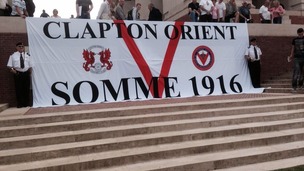 Kenny Toal joins 250 Leyton Orient fans on a trip to the Somme and visits the graves of three North East footballers who never came home.
Live updates
Filming of new Benefits Street on Teesside
Alex Cunningham, Labour MP for Stockton North, where the second series of Benefits Street is being filmed has said he is "deeply disappointed":
There is no doubt this is about exploiting vulnerable people in order to make money.

I know they will say it is about trying to give people a voice, but all they will do is expose them to the full glare of the national media.
– Alex Cunningham

He is joined by James Wharton, Tory MP for Stockton South - the neighbouring constituency to where filming is happening:
Lots of great things are happening in Stockton and I worry this programme will ignore that and reflect badly on the town.

I don't want them here making a programme which will show people in the worst possible light and potentially do such huge damage.

For the producers it's easy ratings for a few weeks, but the damage they do can last much longer.They should think again, not just about coming here but the whole nature of the programmes they make.
– James Wharton
Filming of new Benefits Street on Teesside
Filming for the second series of the television show Benefits Street has begun in Stockton, Teesside, despite opposition from local MPs, residents' groups and the local authority.
The first series of Benefits Street, filmed in Birmingham, set out to depict a close-knit community where many of the residents received benefits.
Ofcom received 900 complaints and critics of the show claimed it exploited the participants and branded it "poverty porn".
In April 2014, researchers for the programme were spotted on Teesside and we asked you Would you watch a North East Benefits Street?
The response via twitter and facebook was overwhelming, with some people calling the decision "disastrous".
Now, the second series has begun filming in Kingston Road, Stockton, and Stockton Council leader Bob Cook has voiced his concerns that the show will damage his town:
I am deeply disappointed to learn that the programme-makers have chosen Stockton despite the local residents' associations, residents, MP and council all making it clear that they aren't welcome.

They have ignored us in pursuit of their own needs and I am extremely concerned about the way in which the fantastic people who live and work in Stockton Borough will be portrayed by this programme. The vast majority of people know that the programme plays to negative stereotypes and I'm certain it won't reflect the amazing sense of community we have here in Stockton.
– Stockton Council Leader, Bob Cook
Advertisement
Help for women affected by post-natal depression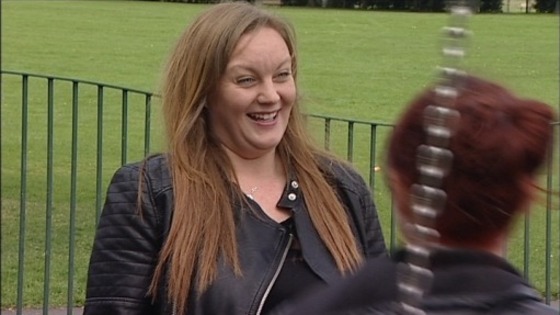 A mother from Hartlepool is offering support to other women affected by post-natal depression.
Stephanie Addision established the charity Raindrops to Rainbows last year, in the wake of her own experiences.
The Royal College of Midwives estimates that 59 per cent of women feel down or depressed after giving birth. Its survey, in collaboration with the parenting website Mumsnet, also found that 75 per cent of the women affected had not sought help from a midwife or similar professional.
Stephanie, who is a mother to three children, hopes women will turn to organisations like hers to ensure they do not suffer in silence.
"Not many people understand post-natal depression as it can affect people in many ways depending on the severity. It is an illness that more people should be aware of."
– Stephanie Addison, Raindrops to Rainbows
Sailor escapes burning yacht off North East coast
The RNLI has described a yacht fire 10 miles off the North East coast as a 'very frightening situation'. The sailor abandoned the yacht and was unhurt.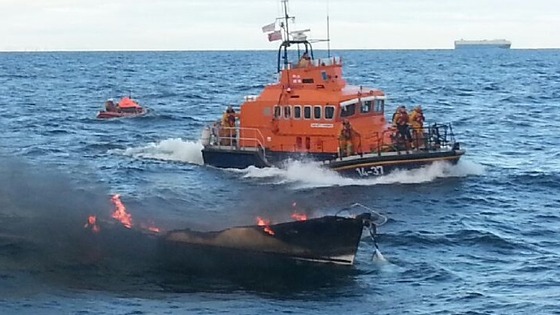 'Fortunately the sailor was uninjured but it was very sad to see his yacht burn and then sink so quickly. We understand the boat was his home and he was sailing from Iceland to Holland, but it looks like he's lost nearly everything.

'He seems to have done all the right things in what must have been a very frightening situation. He launched the liferaft correctly and had everything he needed to keep safe, including a lifejacket, flares and water. He's now being looked after by the Coastguard and we wish him well for his journey home.'
– Hartlepool RNLI coxswain Robbie Maiden
Sailor escapes burning yacht off North East coast
A sailor had to abandon his yacht 10 miles off the North East coast after an explosion started a fire on board.
Hartlepool RNLI helped the man at 5.50am this morning (August 22). When volunteers arrived, the 38ft yacht was well alight.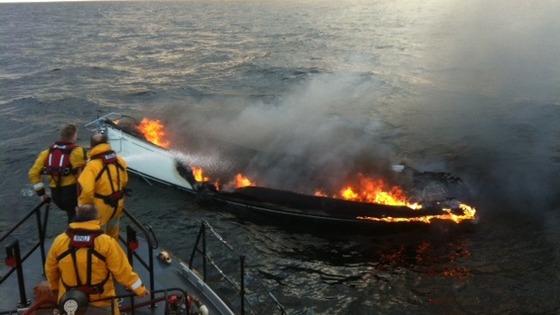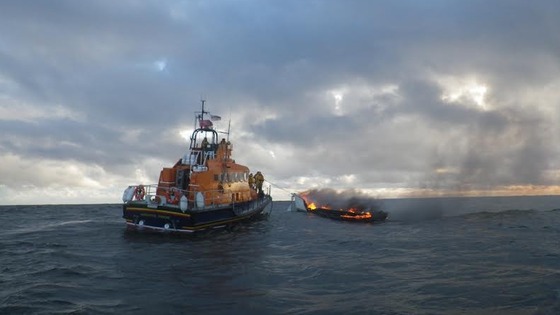 North East return for Gateshead's Richard Kilty
Young athletes have been getting a coaching session from one of our Commonweath and European Championship heroes.
Stockton sprinter Richard Kilty was in Gateshead this morning putting the would-be runners through their paces. The 24-year-old won a silver medal at the Commonwealth Games in Glasgow last month and gold at the European Championships in Zurich last weekend.
He has spoken to ITV Tyne Tees about his hopes for next year's European Indoors and the 2016 Olympics in Rio.
Read More: Richard Kilty returns to the North East
Advertisement
North East return for Gateshead's Richard Kilty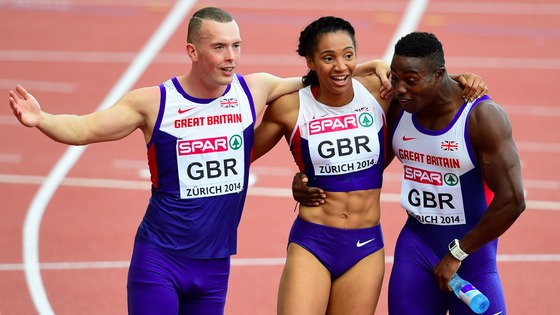 Gateshead Harrier Richard Kilty will be talking to keen young runners and putting them through their paces at Gateshead Cleveland Hall Centre ahead of this year's Great North CityGames.
Richard is back in the North East following his European gold medal and men's 4x400m team triumph on the final day with James Ellington, Harry Aikines-Aryeetey and Adam Gemili.
Train operators shortlisted for rail franchises
Six train operators have been shortlisted for two franchises covering the North of England.
The Government has promised a 'a world-class rail network' for passengers, but added that the franchise bidders would need to improve customer service and passenger satisfaction on the two networks.
The franchises connect passengers travelling into and between Leeds, Liverpool, Sheffield, Manchester and Newcastle, and onwards to Edinburgh and Glasgow.
Those competing for the Northern franchise are Abellio, which is currently running Northern, Arriva and Govia. The three shortlisted for TransPennine Express (TPE) are FirstGroup, Keolis and Stagecoach. FirstGroup and Keolis currently operate TPE in a joint venture.
The Campaign for Better Transport and the RMT transport union have expressed concern that rail services in northern England could be cut.
The Government said bidders will be expected to show how they will make the most of the Government's £1bn investment programme for the rail network in the North of England, which will provide faster and more reliable journeys, more capacity, better trains and improved connections for passengers across the region.
"Building a railway that is fit for the 21st century is a vital part of our long-term economic plan, connecting businesses and communities, generating jobs and boosting growth, and we need strong private sector partners to help us achieve this ambition."
– Rail Minister Claire Perry
First World War Centenary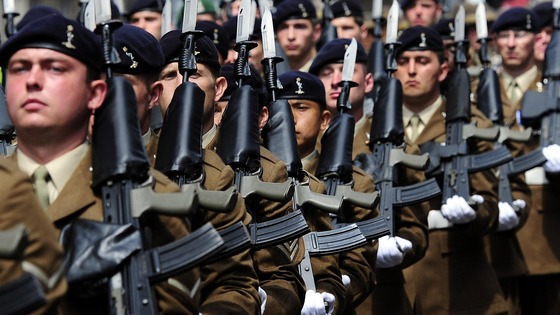 Troops from Catterick Garrison are due to parade through the City of York this morning (Friday, 15th August) as part of continuing events to mark the centenary of the First World War.
The soldiers are all members of the Royal Dragoon Guards based at Alma Lines, Munster Barracks, which is the only armoured cavalry regiment based in Yorkshire.
More than 150 servicemen and women will take part, before attending a service at York Minster. A flypast is planned by RAF Typhoon fighter jets during a review of the troops at 9:30am.
"The officers and soldiers of the Royal Dragoon Guards have a unique link to the initial British actions of the First World War and to the great city of York.

"Our predecessors from all four antecedent Regiments saw action but notably lay claim to both Britain's opening shots of the war and its last cavalry charge."
– Lieutenant Colonel Tom Bateman, Commanding Officer of the Royal Dragoon Guards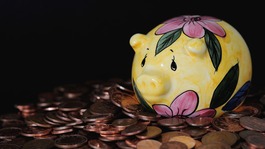 The Citizens Advice Bureau has offered the following hints and tips for dealing with debt problems.
Read the full story
Load more updates
Back to top