A new exhibition celebrating the work of young people with Special Educational Needs is open at the Low Lights in North Shields.
Read the full story ›
Two men have been jailed for more than 5 years after being caught dealing drugs hidden in a North Shields park.
Sean Cairns and Paul Miller, have been jailed for a total of five years eight months after pleading guilty to conspiring to supply heroin across North Tyneside.
25-year-old Sean Cairns of Broadacre, Wardley in Gateshead, and Paul Miller aged 35 and of Minton Lane in North Shields were both arrested after police became aware of suspicious activity in Linear Park in North Shields.
A Northumbria Police operation to crackdown on drug dealers across North Tyneside last May (2015), had led to the men hiding thousands of pounds worth of heroin inside the park, to try and avoid being found.
Miller's home had earlier been raided by police when officers recovered £1,900 in cash hidden in a pair of wellington boots.
Both Miller and Cairns were later stopped by police leaving Linear Park after collecting heroin they had hidden.
Police seized £500 worth of heroin from the car, and found Miller had £1,375 in cash and multiple mobile phones.
Officers went on to make a search of Linear Park and recovered £5,000 of heroin wrapped in plastic bags and left under rocks in the dene.
In total officers seized £5,442 in cash along with their Volvo car.
Miller has been sentenced to 38 months imprisonment and Cairns to 30 months imprisonment.
A proceeds of crime hearing is scheduled for September.
"We target dealers as we want to remove them from the community to prevent further harm.

It is of particular concern that these men were dealing drugs hidden in a park, these items could have been found by children who may have taken them or by pets or animals. Thankfully this did not occur.

"We are pleased with the sentences handed down and hope this sends a clear message that this type of behaviour will not be tolerated by the courts. Our main priority is to protect communities and get drugs off the streets. In this operation we have prevented thousands of pounds worth of drugs being sold in North Tyneside."
– Chief Inspector Jamie Pitt, Northern Area Command
Advertisement
Little Matilda Rusby has been very busy this morning (Sat 7th May) - picking litter up off her street - with the help of her Mum and Dad and friends of course!
The three-year old had pointed out litter and dog mess to her parents Frankie and Jake when they were out walking in their local area.
So - the family got gloves and bin bags - and went out onto their street picking up rubbish.
They didn't stop until the whole stretch of Tynemouth Road was clear.
Matilda's Mum then tweeted photos to her local ward councillor Karen Bolger of Matilda tidying the street.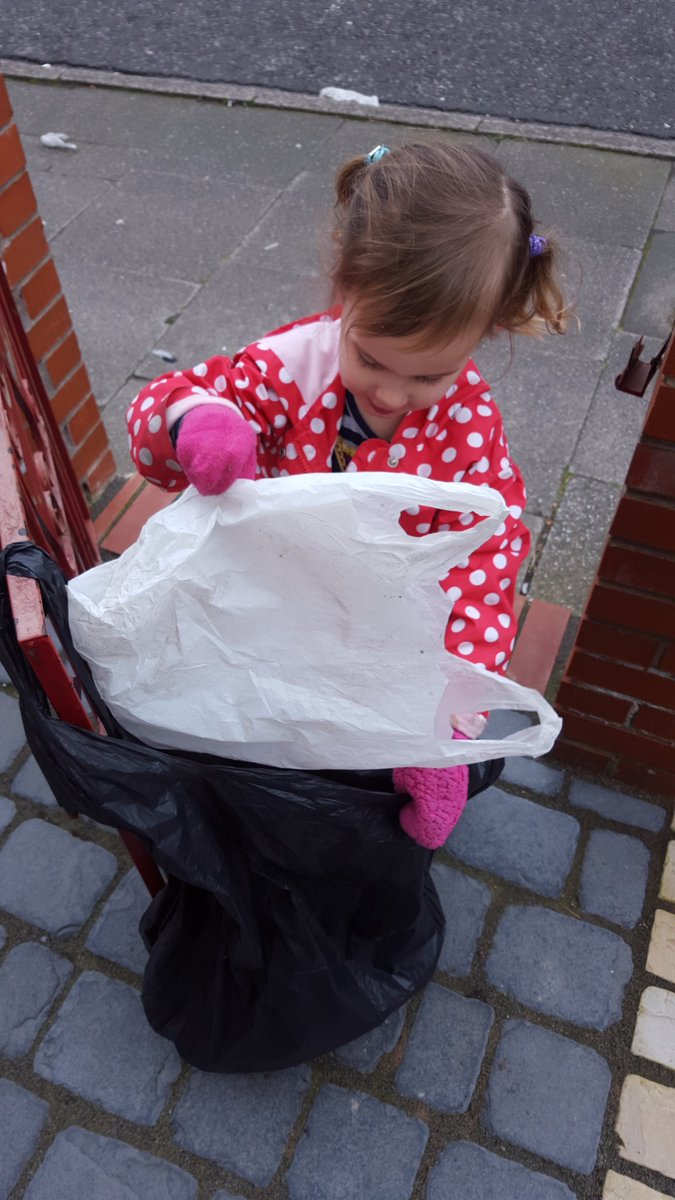 Cllr Bolger has since put up signs saying 'clean it up' and placed extra bins down a stretch of Tynemouth Road - as well as organising a painted sign on the path.
Matilda and her family say they hope this first Big Spring Clean won't be the last - with more events being organised in the future to get the whole community involved with.
A man has been arrested following a police raid at a North Tyneside shop.
Police executed a warrant at Lifestyle Express, on Netherton Avenue, North Shields on may 3.
A large quantity of prescription drugs were recovered including diazepam, Viagra, testosterone and nicotine aids.
"This day of action is an excellent example of community driven policing and was a direct result of the concerns expressed to us by local residents.

"Drugs cause misery in communities and the people targeting the vulnerable and most at risk with drugs supply will be identified and dealt with.

"The public are our eyes and ears and we will always act on what is passed to us, as this demonstrates.

"Anyone who has information about suspected crime and disorder in their community can speak with their local officers, anonymously if necessary so we can take appropriate action."
– Neil Armsworth, Neighbourhood Inspector for the area
A 36-year-old man has been arrested on suspicion of possession of a controlled drug with intent to supply. He has been released on bail pending further enquiries.
Anyone with concerns or information to help can contact police on 101.
An event is taking to place to remember the 107 people who died when a World War II bomb hit a North Shields air raid shelter.
Read the full story ›
Police are appealing for witnesses after a man was threatened with a knife in North Shields library.
It happened at 1pm on Wednesday (April 27) when an argument broke out between two groups of men in North Shields Library in Northumberland Square.
One of the men threatened another man with a knife before chasing him through the library.
"Enquires into this incident are ongoing and we are appealing to anyone who was in the library at the time of this incident and who may have information to help to contact us.

"Officers were deployed to the area straight away to speak with people and offer reassurance. This incident has caused distress to other people who were in the library at the time and we will not tolerate violent or threatening behaviour in our community.

"We believe the men involved were known to each other and urge anyone who can help identify them to contact police."
– North Shields Neighbourhood Inspector, Neil Armsworth
Anyone with information to help is asked to contact police on 101 quoting reference 0434 27/04/16.
Advertisement
Detectives investigating the disappearance of Michael Whinham appeal to people in the Meadow Well area of North Shields to help find him.
Read the full story ›
North Shields has a new heritage trail.
The circular walk, which is just over two and a half miles long, will take visitors and residents on an historical journey through the town.
Beginning and ending at the Beacon Centre, it passes through the town centre and takes in the Linskill Centre and Memorial Garden, Northumberland Park, the Old Low Light and the Fish Quay.
It is hoped it'll encourage people to find out about North Shields' history.
The walk trail is available from North Shields Library, Linskill Centre, Glasshouse Tea Rooms and the Old Low Light Centre.
It is also available to download at here.
A man has been arrested after an attempted theft on the Coast Road.
A bike was thrown into the carriageway at 10.30am on March 12, near Billy Mill roundabout in North Shields. A motorcyclist stopped to remove the bike from the road and someone attempted to steal his motorcycle.
Enquiries were carried out and a 24-year-old man was arrested on suspicion of the attempted theft of a motorbike and causing danger to road users. He remains in police custody.
"Enquiries into the incident are ongoing and we appeal for anyone who may have information to help to contact police.

"Throwing any objects into the road is reckless and incredibly dangerous and this incident could have caused a serious accident on what is an extremely busy stretch of road."
– Chief Inspector, Stephen Readdie
Anyone with information to help is asked to contact police on 101
Army bomb disposal experts were expected to carry out a controlled explosion on a beach in Tynemouth on Tuesday night.
It came after a suspicious package was delivered to a house in North Shields early on Tuesday afternoon.
A 100m cordon was placed around a property on Morwick Road and an army robot was sent in to inspect and retrieve the parcel.
Northumbria Polcie say it contained a 'pyrotechnic device.'
Load more updates