We airlifted a 13yo boy from Cullercoats earlier. He had sustained serious head injuries in a cliff fall. https://t.co/f30jt41xc3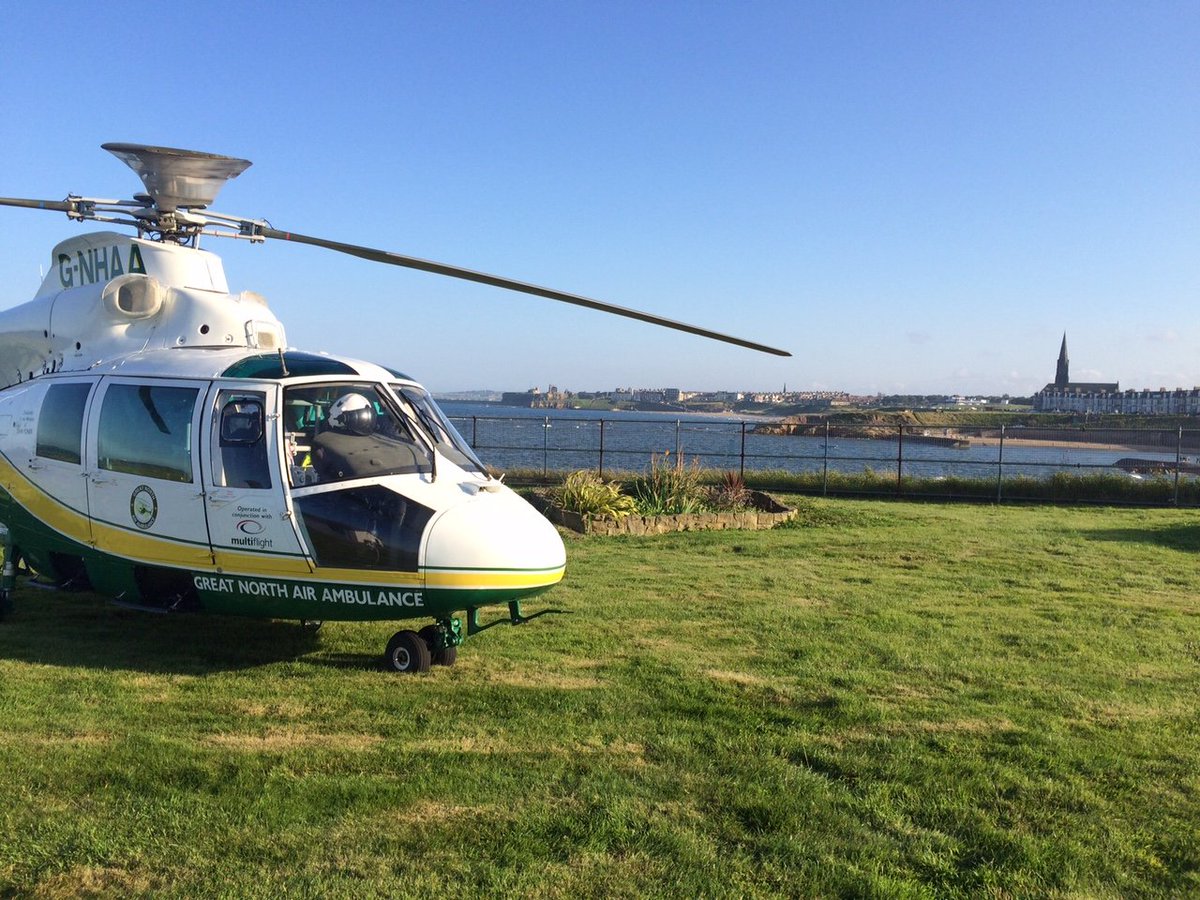 A 13-year-old boy remains in a critical condition after falling 20 feet from a cliff near Cullercoats Bay.
Northumbria Police say they are investigating the circumstances that led to the fall.
At 5:40pm on Thursday, August 18, police were informed that a 13-year-old boy fell off a ledge on the cliff edge at Whitley Bay.

Officers attended the scene and assisted fellow emergency services in a rescue operation, which involved the boy being taken to hospital for medical attention.

The boy's family have been informed and investigations into the circumstances of the incident remain on-going.

Officers would like to remind the public to take extra care and be aware of the risks and dangers the coastline can present.
– Northumbria Police
Police are appealing for information after three men broke into a house and stabbed a man in the face.
A 32-year-old man was asleep on his living room sofa when three intruders entered his home through an unlocked back door at 11pm on August 13. It happened at an address in Victoria Avenue in Wallsend.
The householder woke up and was attacked by one of the men who stabbed him in the face, all three then left the premises. The injured man received treatment for a 4cm puncture wound to his face at the Royal Victoria Infirmary before being discharged.
Officers are investigating and carrying out house to house enquiries.
Police are appealing for witnesses, anyone who was in the area and who may have seen or heard anything suspicious is asked to contact police.
Anyone with information is asked to call police on 101.
Advertisement
Police have made 27 arrests during a burglary operation across Northumberland and North Tyneside.
Read the full story ›
Artists and designers are being called on to help a design a series of artworks for the Northern Promenade
Read the full story ›
Police are appealing for witnesses following a stabbing in North Tyneside.
Officers were called to Coach Road at 3.45am on August 9. They found a 38-year-old man with puncture wounds to his body. He was taken to the RVI where he received treatment.
Officers are carrying out enquiries in the area and believe the man was assaulted nearby in a back alley on Portugal Place in Wallsend and then walked to Coach Road.
Police have arrested three men aged 30, 38 and 44 on suspicion of assault and they are in custody helping police with their enquiries.
Anyone with information should call police on 101.
Police are appealing for witnesses following a report of a sexual assault on a beach in North Tyneside.
A 23- year-old woman was sunbathing on Tynemouth Longsands, at the Priory end of the beach, on August 7, at 1.50pm. A man was seen to sexually assault the woman before they both left the beach and drove off together.
It is believed a number of people who were also on the beach witnessed this incident and helped the woman to leave the beach together with the man.
A 66-year-old man has been arrested on suspicion of sexual assault and released on bail pending further enquiries.
"These sorts of incidents on public beaches are most unusual and I'm sure if people saw this take place they would remember it

"We know that a number of people helped the man and woman get into their vehicle and we are asking for these people, or anyone with information to come forward as it may help our enquiries."
– Detective Sergeant Phil Mordue
Anyone with information is asked to call police on 101.
Advertisement
A Chinese takeaway in North Tyneside has been fined after a routine inspection found a dirty kitchen and evidence of rats.
Read the full story ›
BMW car showroom manager Dang Vuong went to the aid of a woman who mistakenly rang his showroom for help instead of calling her daughter
Read the full story ›
A car has crashed into a house in North Tyneside, leaving two people injured.
A Vauxhall Vectra car crashed into a bungalow at Dudley Lane, in Seaton Burn at 10.16am on Wednesday.
The driver and passenger of the car were taken to Cramlington Hospital, although their injuries are not believed to be serious.
The accident caused "substantial structural damage" to the house.
One man was in the property at the time.
Dudley Lane has been closed in both directions.
Police are investigating the cause of the collision.
Clear damage. Police asking anyone who saw or heard the car which hit the house to contact them https://t.co/viSOeVLWHc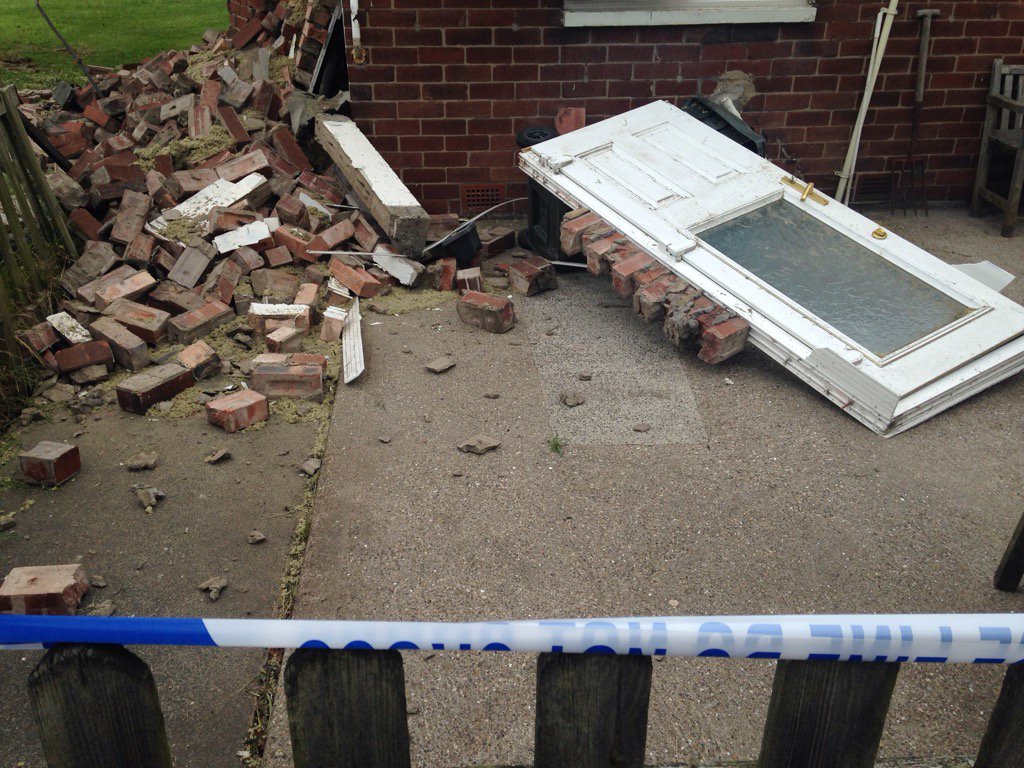 Police are warning residents to lock their cars after a spate of break-ins on North Tyneside.
Forest Hall, Whitley Bay and Cullercoats areas have all been targeted.
"It only takes a thief a few seconds to reach into an unlocked car and steal something left lying on the seat or in the glovebox.

These are sometimes items worth hundreds of pounds and the loss can be expensive as well as upsetting, to the owner.

"It's also vital residents report anything suspicious to police straight away so they can investigate.

"Extra patrols are taking place in the affected areas to make enquiries into these thefts and to provide reassurance to residents."
– Neighbourhood Sergeant, Jonathan Caisley
Load more updates