Police searching for a man who fell into the River Ouse in York have recovered a body from the water.
Read the full story ›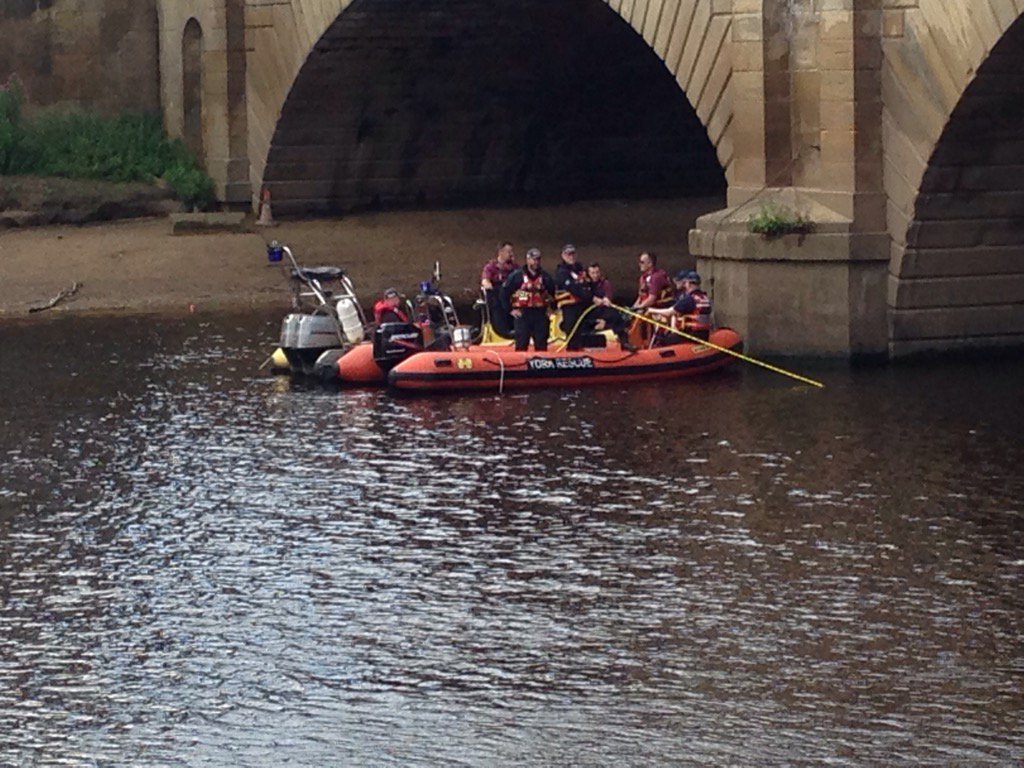 Advertisement
Police and rescue services are continuing their efforts to locate and identify a man in York who was seen falling from Ouse Bridge
Read the full story ›
Police have released CCTV footage in an attempt to trace two men they want to speak to after a serious fire at Fisher Court in Ripon.
Read the full story ›
Sorry, this content isn't available on your device.
North Yorkshire Police have shared this heartwarming moment a police dog handler sees his dog again for the first time in two weeks.
What a welcome!
A 55-year-old man from Harrogate has been arrested in connection with social media messages sent to MEP Sajjad Karim
Read the full story ›
Advertisement
Police have released an efit a man they are trying to trace in connection with a burglary in Thirsk, North Yorkshire.
Two men entered a property on the Norby estate via an unlocked back door at around 12:30pm on April 21. The men were disturbed by a woman in her late seventies when they entered her bedroom. The offenders stole a number of the victim's rings and left the property.
Anyone who can help identify the man in the efit is being asked to contact North Yorkshire Police on 101 and ask for Robert Spalding.
North Yorkshire Police is seeking witnesses after a serious collision involving six vehicles between Northallerton and Thirsk
At about 5.40pm on Friday 17 June 2016, police were called to reports of a collision on the A168 at Thornton-le-Moor, between Northallerton and Thirsk.
The collision involved four motorcycles and two cars. As a result of the collision, two of the motorcyclists were taken by land and air ambulance to James Cook hospital with serious injuries.
The road was closed to allow specialist collision investigators to examine the scene, and reopened just after 11.30pm.
The vehicles involved in the collision were a red Nissan Note, a silver Kia Sportage, a blue Suzuki GSX, a blue Harley Davidson XFD, a black Honda XL and a black Triumph Tiger.
Any witnesses should contact police by dialling 101.
A North Yorkshire Police Officer, accused of going on patrol wearing a woolly hat with the slogan 'I love weed', is facing misconduct charges.
A three day hearing into the allegations is due to begin at North Yorkshire Police Headquarters today.
PC Simon Ryan faces allegations that, "whilst on duty at Northallerton police station he wore a black woolly hat stating 'I love weed' or words/pictures to that effect. Despite being advised to remove the hat, he resumed wearing the hat whilst on mobile patrol."
The force alleges that PC Ryan's conduct amounted to a breach of professional standards.
A police investigation is underway after a sheep was shot with a high-power rifle in Ryedale
Read the full story ›
Load more updates