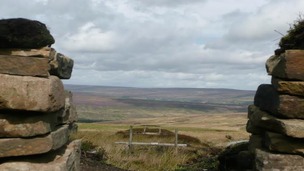 Plenty of fine weather around today, but a little breezy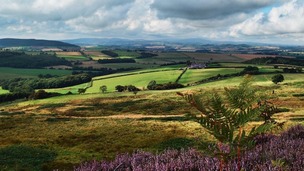 A look at the forecast for the Tyne Tees region.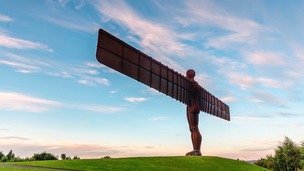 A look ahead at the weather for the Tyne Tees region.
Live updates
Members of the public are being invited to bring along their old tin cans and balls of string to the Bilsdale Show at Chop Gate, in North Yorkshire, for a world record attempt.
The attempt is to set the world record for the 'Longest Working Tin-can Telephone'.
Guinness have set a minimum qualifying distance, but Simon Hayhurst, who organised the event, is keeping tight-lipped about the exact length. He says: "We want people to come along and have some fun, regardless of a record. There will be prizes for the longest working telephone at the event but the official qualifying distance will only be revealed at the show, it's long, but achievable."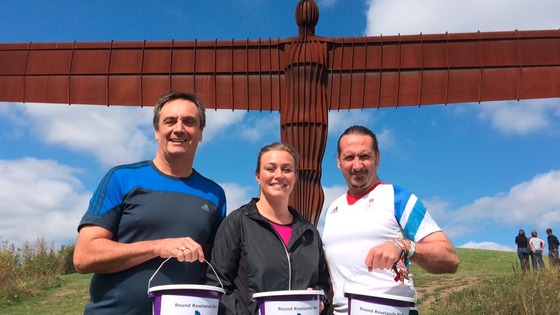 36 staff from Rowlands Accountants are covering the length and breadth of the North East region as they undertake a gruelling relay challenge across the weekend to raise money for three local charities.
The "Round Rowlands Run" will see a relay team, lead by John Grimshaw from Benton, Newcastle, tackle over 220 kilometres in the course of the three days during which they will run to the firm's six North East offices.
The distance is equivalent to running six marathons.
The staff are raising money for three charities:
Advertisement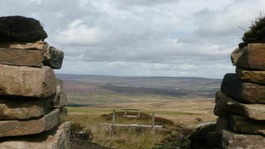 Newcastle celebs take part in ice bucket challenge
Sunderland AFC owner Ellis Short upped the stakes in the North East rivalry by nominating three prominent personnel at Newcastle United to take part in the ALS Ice Bucket Challenge.
Short posted a video of his own challenge on Sunderland's youtube channel as centre-back pairing West Brown and John O'Shea doused him in water beside the Stadium of Light pitch.
He nominated Newcastle owner, Mike Ashley, Manager Alan Pardew and player Jack Colback.
To see Ellis Short's Ice Bucket Challenge: Click Here
And now, Alan Pardew and Jack Colback has stepped up to the challenge, posting their own video on Newcastle United's youtube channel (see below).
To see more Newcastle celebrities who have undertaken the ALS Ice Bucket Challenge: Click Here
North Yorks 'horse whisperers' help Japanese students
Sarah Shearman, a renowned horse whisperer who runs a riding school in North Yorkshire is helping Japanese students to better their communication skills through working with animals.
The riding centre is run by mother and daughter, Sandra Kreutzer-Brett and Sarah Shearman, who are experts in reading the body language of horses and their riders.
Sarah says working with the animals can help build their confidence and self-esteem.
North Yorks 'horse whisperers' help Japanese students
Students from Japan are among those travelling to a riding school in rural North Yorkshire to help better their communication skills.
The centre at Ellershaw House, near Masham, specialises in using horses to help young people with autism.
It is run by mother and daughter, Sandra Kreutzer-Brett and Sarah Shearman, who are experts in reading the body language of the animals and their riders to help students achieve their full potential.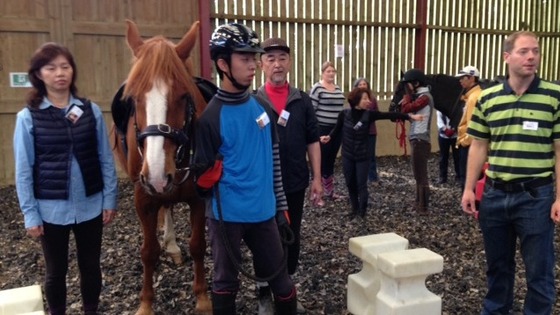 During their visit, families will learn to work together to tack up a horse and use leadership skills to guide the animal.
Over the years, Sandra and Sarah have helped many families. They believe the animals can help break down barriers.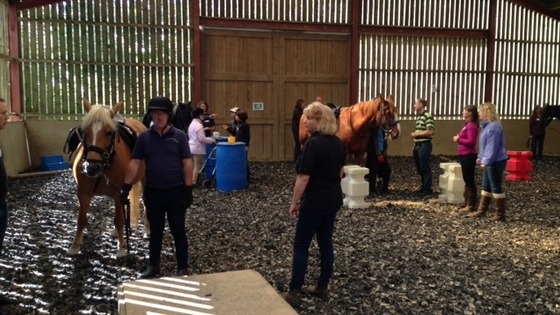 Advertisement
Nearly 400 ambulance staff in Yorkshire are striking today (Friday, 29th August) in an on going dispute over patient and staff safety issues.
Unite, the British and Irish Trade Union, say that workers are over-stretched, putting patients at risk.
The Ambulance Service say they are continuing to focus on safeguarding patient care and to minimise disruption.
Toddler kicked by stranger in York
A 21-month-old toddler has been kicked in the stomach by a stranger in York.
It happened at around 9.55am on Wednesday, 27th August, at a pelican crossing at Lendal Bridge.
A woman who was with the man said he had a behavioural condition. The child suffered a minor injury.
Police are now appealing for the man and woman to come forward and to anyone who witnessed the incident to contact them.
The man is described as aged between 20 and 35, of heavy build, approximately 5ft 6in tall and with thin hair.
The woman who accompanied him is described as around 5ft 6in tall, aged in her early twenties, of slim build with dark hair.
The baby was walking with her childminder and an assistant when she began to cry. On hearing her cry, a man who was stood in front of them, unexpectedly turned around, walked a couple of paces and kicked the baby in her stomach. She suffered a minor external injury as a result of the incident.

A woman who was with the man, immediately apologised for the incident explaining that the man had a behavioural condition.
– North Yorkshire Police
Armed forces rehearse "plane crash" in North Yorks
Hundreds of military personnel and the emergency services have been taking part in a major exercise to practice dealing with an air crash.
Flying was suspended for a day at RAF Leeming in North Yorkshire so teams could face the aftermath of a supposed mid-air collision to ensure they're prepared for a real emergency.
Claire Montgomery reports: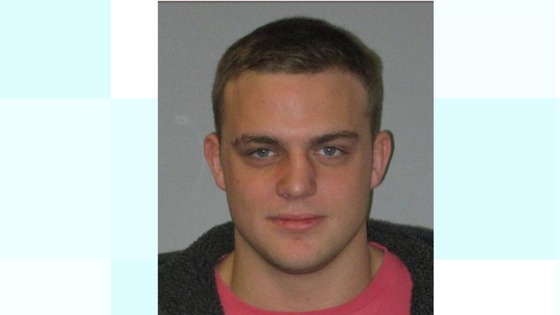 A man from North Yorkshire has died in an accident in Thailand.
It is understood that 25-year-old Jason Flannery from Leyburn in North Yorkshire died after running into a plate glass door in an apartment in the Pattaya area on Saturday, 23rd August.
The Foreign office have confirmed they are providing consular assistance to his family.
Load more updates
Back to top