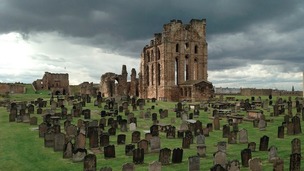 A look at the forecast for the Tyne Tees region.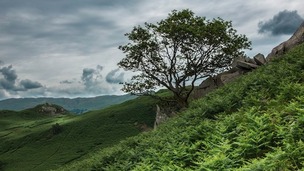 A quick look at the weather forecast for the Bank Holiday weekend.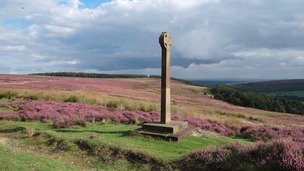 A look ahead at the forecast for the Tyne Tees region.
Live updates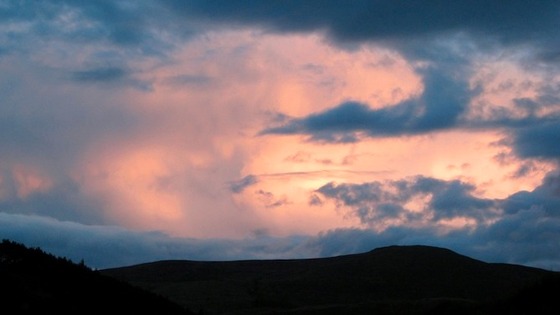 A mainly dry morning with sunny spells and a light northwesterly breeze. Scattered showers are likely to develop during the afternoon, some heavy.
Feeling cool for the time of year.
Maximum temperature 15 °C.
1 in 6 pupils in the North East are not getting enough to eat in the school holidays.
Over a quarter of parents say that the school holidays put an extra burden on their food budget and 17% say they struggle to feed their children three meals a day.
The research by Kellogg's also reveals that 42% of teachers notice children coming back after the holidays with signs of weight loss.
Term time breaks put an extra burden on the family food budget and last August, food bank usage increased by over 21% compared to the same time in June.
Advertisement
Newcastle celebs take part in ice bucket challenge
Ant and Dec join Cheryl and Newcastle United players and coaches in taking part in the ice bucket challenge. They've chosen to nominate former footballer Alan Shearer:
A best man decided to surprise the bride and groom at a wedding with his own version of the hit song 'Let It Go' from Frozen.
And now, it has gone viral on the internet as over 70,000 people have clicked on Youtube to watch it.
The version by Joey Boyes, 27, of Saltburn-by-the-Sea, North Yorkshire, was written for his best friend Dominic Clark's wedding to Rebecca.
The remake - titled Best Man Joe - took six months of writing, learning and constant practising amongst friends and family of the bride and groom.
Lines from the song include: 'After years of dating mingers, he's finally found a queen.'
See the video here: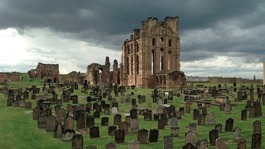 Advertisement
Newcastle celebs take part in ice bucket challenge
Yesterday (Wednesday, 20th August) we saw Cheryl undertake the ice bucket challenge, a challenge which has gone viral on social media.
Now, Newcastle United players and coaches are the latest to step up and take part in the charity ice bucket challenge.
The challenge dares nominated participants to be filmed having a bucket of ice water poured on their heads. The idea is that nominated people have 24 hours to comply or forfeit by way of a charitable financial donation to charities such as the ALS Association in the United States or MacMillan Cancer Care in the UK.
Goalkeeping coach Andy Woodman took part and nominated fellow football players Robert Green, Gareth Southgate and Peter Beardsley:
Mapou Yanga-Mbiwa also got involved and challenged fellow Newcastle teammates Massadio Haidara, Oliver Kemen, Remy Cabella, Rayane Nasri and Brian Yanga: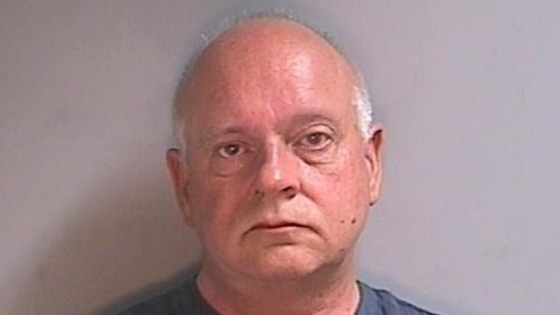 A man who abused two young girls has been jailed for 18 years.
Wayne O'Donnell, 55, of Pinfold Avenue, Sherburn, was sentenced at Teesside Crown Court on Wednesday, 20th August 2014.
He was found guilty on four counts of rape, four counts of sexual assault, seven counts of taking indecent images of a child and one count of possessing an indecent image of a child.
The offences took place between 2005 and 2012, against two girls who were primary school age when the abuse began.
O'Donnell's control over his victims was such that one of them gave evidence on his behalf, claiming that the abuse she suffered was committed by someone else. The jury rejected this claim and convicted O'Donnell of his offences against her.
Detective Constable John Atkinson, of the Protecting Vulnerable People Unit in York, led the investigation. He said: "This sentence shows that even if abuse took place years before the victim reports it, those responsible can be brought to justice for their offences. If you have been a victim of abuse there is no need to suffer in silence. Come forward and let us help you."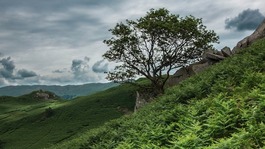 Load more updates
Back to top