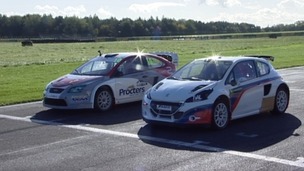 Croft Circuit in North Yorkshire is preparing to host the prestigious British Rallycross Championship this weekend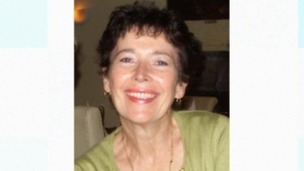 The funeral has taken place of a North East woman who was shot dead at her villa in Turkey. 56 year old Anne Bury died last month.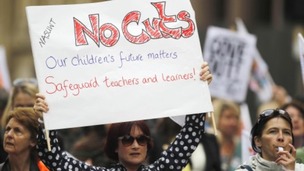 Thousands of teachers are taking part on a one-day strike today in a continued row over pay, pensions and working conditions.
Live updates
York police hunt wanted man
Police in York are searching for a man wanted for prison recall.
Emlyn Thomas, 32, is wanted for breaching the terms of his release licence. Detectives from North Yorkshire Police are urging him to turn himself in.
Detective Inspector David Kirby, of North Yorkshire Police, said:
"Emlyn, if you see or hear this appeal, I strongly advise you to hand yourself in. We have an established record of arresting everyone we ask for the public's help to locate. By remaining at liberty you are only delaying the inevitable and making things worse for yourself.

"I am also asking anyone who knows where Thomas is, to come forward and contact the police straight away."
"Anyone who is shielding him needs to be aware that they may be committing offences by doing so and faces the prospect of arrest.

"Officers have already visited a number of address to which we believe Thomas has links to. These visits will continue until he is back in custody."
– Detective Inspector David Kirky, North Yorkshire Police
York police hunt wanted man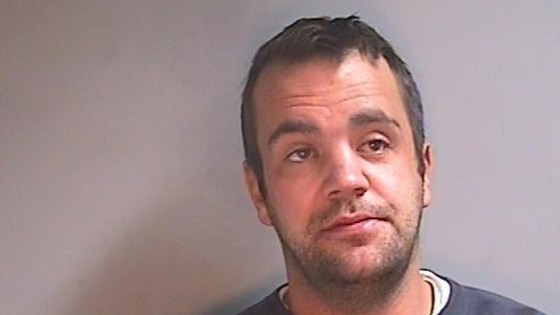 Police in York searching for a man wanted for recall to prison have urged him to turn himself in.
Emlyn Thomas, 32, was released from prison in April 2013 after being sentenced to two years and nine months for malicious wounding. Police says he has breached his release licence by failing to live at a specified address.
Thomas is described as being 5ft 10in tall, with a medium build and short dark drown hair.
Anyone who can help locate Thomas is being to contact North Yorkshire Police on 101.
Advertisement
Three die in car crash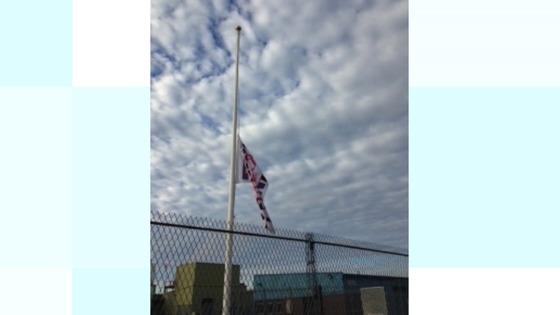 Flags at half mast at Karro Food in Malton after workers die in a car crash on their way to work.
A woman and two men died when the car they were travelling collided with a van.
Three die in car crash
Three people have died in a serious road accident in North Yorkshire, which police say is one of the worst they have ever seen.
All three were workers at a bacon factory in Malton and were travelling to work.
Three die in car crash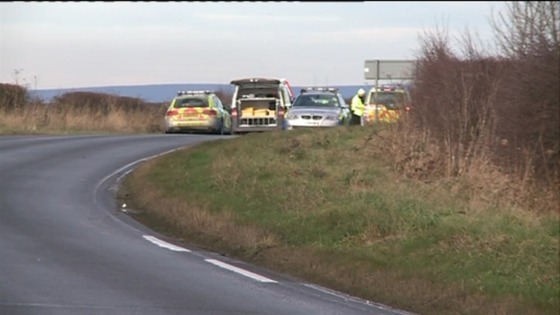 More information has been released about the fatal collision near Malton in which three people died.
It happened at about 6. am on Wednesday (27 November) and involved a Ford Focus and a white Citroen van on the B1248.
Five people from East Yorkshire where in the Focus which was heading towards Malton.
Three of the occupants, a woman and two men, were pronounced dead at the scene.
The two other men in their 30s, were taken to Hull Royal Infirmary with serious injuries.
The van driver, a 48-year-old man was been taken to York District Hospital with serious injuries.
Three die in car crash
Three men have been killed and another three seriously injured after a head-on crash in North Yorkshire.
It happened early on Tuesday (27 November) morning between Driffield and Malton.
Advertisement
Three die in car crash
The workplace of the three people who died in a car crash today have released a statement.
"We are extremely saddened to hear about the road accident this morning, in which three of our colleagues were fatally injured. Our thoughts go out to their families at this distressing time and we are offering support to those families and to the colleagues of those who died. We are assisting the police in any way possible with their enquiries into the cause of the incident."
– Charles Pascall, HR Director, Karro Food Group
Three die in car crash
Officers are appealing for the driver of a van seen travelling along the B12458 towards Malton just after 6am to come forward.
Police say the driver could be a vital witness to a car crash where three people have died and two people seriously injured.
The collision involved a car and a van travelling in opposite directions at around 6am Wednesday morning.
Three die in car crash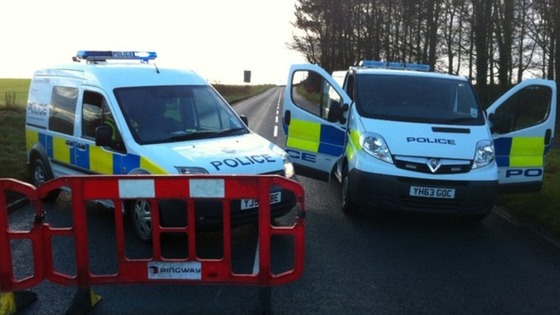 Three die in car crash
Emergency services are at the scene of a serious road collision on the B1248 between Wetwang and Norton in the Wharram area.
It happened just after 6am on 27 November.
There are a number of casualties involved.
The road has been closed in both directions at the junction with the B1251 and at North Grimston. It is expected to remain closed for several hours.
Load more updates
Back to top