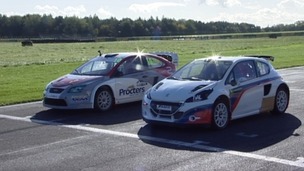 Croft Circuit in North Yorkshire is preparing to host the prestigious British Rallycross Championship this weekend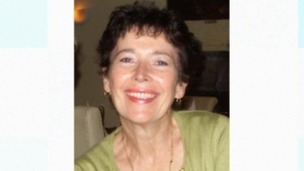 The funeral has taken place of a North East woman who was shot dead at her villa in Turkey. 56 year old Anne Bury died last month.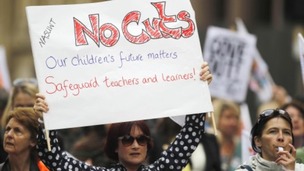 Thousands of teachers are taking part on a one-day strike today in a continued row over pay, pensions and working conditions.
Live updates
Sunbeds warning
Sunbeds warning
Experts say sunbeds increase the risk of developing skin cancer.
For more information from NHS Choices, click here.
Advertisement
Sunbeds warning
The parents of a mother who died of skin cancer is warning people about the dangers of using sunbeds.
Kit Kat to cut fat
Kit Kat chocolate bars will not taste any different despite a new recipe with less saturated fat, according to a spokesman for Nestle. The firm, which manufactures Kit Kats in York, has signed a government pledge to reduce the amount of saturated fat in the UK diet.
Michelle Roberts, the company's Head of Nutrition, said the firm has spent three years researching the new recipe.
Chuka Umunna in York
Labour's Shadow Business Secretary Chuka Umunna used a visit to Nestle in York to set out how his party would help the North East economy, He said the current government's policies were "not delivering" for working people.
Dan Ashby reports.
Tour de France route
Businesses in Leyburn in North Yorkshire are planning special events to coincide with the arrival of the Tour de France next year.
Richard Sander, the Chairman of Leyburn Business Association, says it is fabulous news for the area.
Advertisement
Tour de France route
On announcing the route Christian Prudhomme, director of Le Tour, said:
"We are excited to take Le Tour back to Britain again. I know the Grand Départ in Yorkshire will be visually stunning and technically challenging and the third stage from the cycling city of Cambridge to the historic heart of London will provide a fitting finale.

"The British cycling fans are passionate people and I am sure they will line the routes of the three stages cheering the teams and riders all the way from Yorkshire to London, providing an unforgettable start to the 2014 Tour."
– Christian Prudhomme, Director of Le Tour
Tour de France route
The route for the UK leg of next year's Tour de France has been unveiled in Paris.
The 101st Tour de France starts on July 5 from Leeds, travelling through the Yorkshire Dales and back to Harrogate in North Yorkshire, where the first yellow jersey will be awarded.
Day two sees the riders leave York for Sheffield, with day three being in the Cambridge area.
Hawes could see fuel cut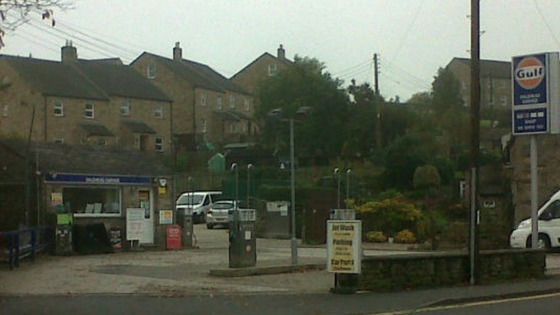 Hawes in Upper Wensleydale has a population of just over 1,000.
There is only one petrol station in the town, and it has higher pump prices than other locations that already receive a discount.
If it were to close, drivers say they would face a 34-mile round trip to fill up.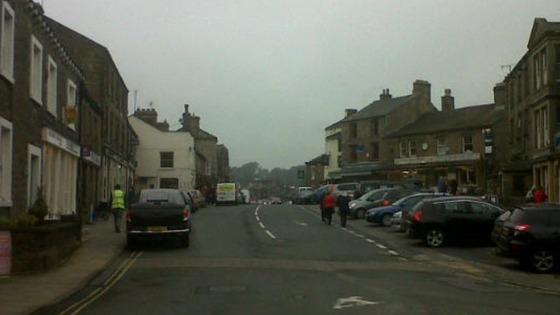 That's why it's been chosen as one of 10 areas that could benefit from a 5p-per-litre fuel duty cut.
Chief Secretary to the Treasury Danny Alexander said: "As a Highlander, I know all too well that fuel prices tend to be highest in areas where a car is needed the most."
Hawes could see fuel cut
Chief Treasury Secretary Danny Alexander's constituency at Inverness, Nairn, Badenoch & Strathspey would benefit from the scheme. He put forward his views:
"As a Highlander, I know all too well that fuel prices tend to be highest in areas where a car is needed the most.

"We've already delivered a tax cut for remote islands and now want to extend that to mainland rural areas that suffer from similarly high prices to the islands.

"We have put together the strongest possible evidence base to try and maximise the places that get it. As I've said before, it won't be easy to get this agreed with the Commission, but I will do everything I can to make this happen."
– Chief Treasury Secretary Danny Alexander
Load more updates
Back to top