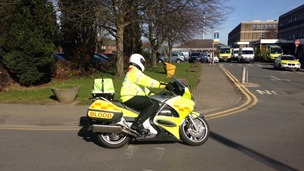 A charity which uses volunteers to deliver blood is appealing for volunteers to expand the service to more hospitals.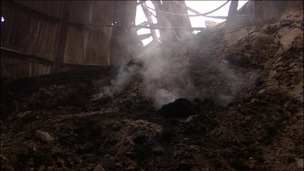 Fire at carpet recycling firm to be raised in Parliament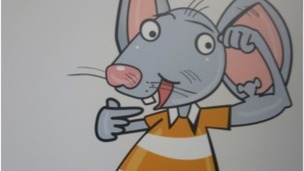 A museum in Northumberland is featuring a little mouse as a star attraction for young visitors.
Live updates
Police are currently dealing with a crash involving three cars on the A68 in Northumberland.
Officers were called to the road next to Catcleugh Reservoir just before 4.30pm today and have since closed the northbound road at Byrness.
The ambulance and fire services are at the scene.
Motorists are being advised to avoid the area if possible.
Poisonous fumes killed Northumberland fishermen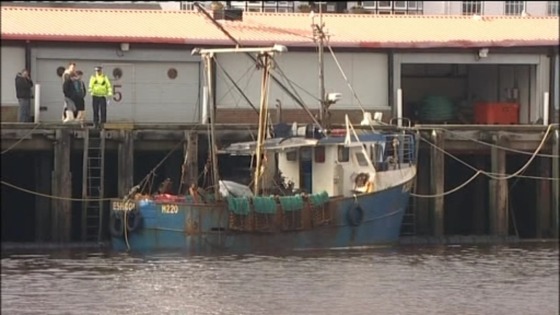 The safety bulletin from the Marine Accident Investigation Branch (MAIB) said: "When they were not seen as expected the following morning, crewmen from fishing vessels tied up close by forced open the wheelhouse door.
"The gas grill was still lit and the wheelhouse was full of fumes.
The two men were dead in their bunks. Eshcol was not fitted with a carbon monoxide alarm."
The MAIB said carbon monoxide (CO) was a lethal gas that was difficult to detect and that crews needed to be vigilant to recognise the first signs of CO poisoning.
The bulletin went on: "Carbon monoxide alarms are not expensive and should be fitted."
Advertisement
Four people have been arrested after a man was assaulted in Northumberland.
Police were informed 34-year-old man had suffered a stab wound at 8.50am this morning on West Wylam Drive in Prudhoe.
He was taken to the RVI for treatment.
His condition is not believed to be life-threatening.
Anyone with information is asked to contact police.
The British National Party is in legal hot water after failing in a High Court bid to inherit £389,000 left to it by a British ex-pat. When 81-year-old Northumberland-born Joseph Robson died Spain in 2010, he left his entire estate outside Spain to the BNP.
His two sons, Jeremy and Simon, were left with just £135 between them. A judge today (January 31) ruled that Mr Robson's bequest fell foul of the ban on foreign donations to political parties, saying the BNP broke the law by 'receiving' and 'accepting' the gift.
Judge Richard Sheldon QC effectively tore up Mr Robson's will, declared that he died intestate and awarded his fortune to the sons he tried to disinherit. Neither of Mr Robson's sons attended the hearing.
Police are investigating an unusual incident in a Northumberland village.
At 6.20am on Wednesday a woman was standing to the rear of Kirkwell Cottages in High Hauxley, near Amble, when she was approached by a man who threw petrol over her.
He then ran off.
The woman was unhurt.
This is a very unusual incident and I would appeal for anyone who was in the area early on Wednesday morning and who saw anyone, or anything, suspicious to contact us."
– PC Mark Redfern, Northumbria Police
Northumberland's Health and Wellbeing Board are asking residents to give them their views on how best to improve health care in the area.
A drop in session is taking place at Berwick Leisure Centre with a free health MOT on offer to those in attendance.
Advertisement
Roll-out of Superfast Broadband
The roll out has begun of superfast broadband to most of Northumberland.
Alnmouth, Lesbury and Widdrington Station are among the first areas to benefit from the new fibre optic cables.
Eventually, it is hoped that 95 per cent of the entire county will be able to benefit from the new service.
Derek Proud has been in Alnmouth for us today - watch his full report below.
Roll-out of Superfast Broadband
Alnmouth, Lesbury and Widdrington Station will be the first places to benefit from new superfast broadband in Northumberland.
The multi million pound iNorthumberland project is three months ahead of schedule.
Lynemouth, Red Row, Seahouses and Shilbottle will follow in the first phase of the project which will see fibre broadband made available to thousands more homes and businesses within the next six months.
Roll-out of Superfast Broadband
"This is exciting news for everyone who lives and works in Northumberland. I'm sure that superfast broadband will open the doors to countless business and leisure opportunities boosting the more rural areas and supporting our thriving local communities.

"I hope that everyone will take advantage of this technology when it arrives so that as a county we embrace all the benefits it has to offer."
– Duchess of Northumberland
Roll-out of Superfast Broadband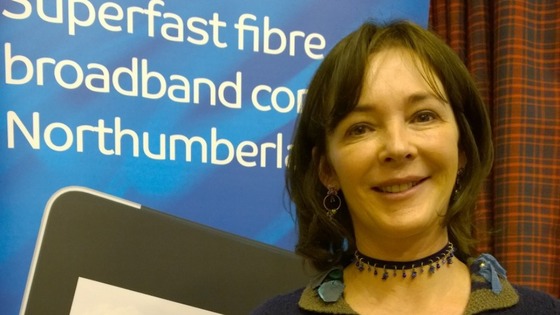 Superfast broadband has arrived in Northumberland. The Northumberland Broadband Project has been launched to give the county's rural communities access to the same internet speeds as urban areas.
Using funding from BT, the European Regional Development Fund, Broadband Delivery UK and Northumberland County Council, the project is bringing superfast broadband to over 90% of Northumberland's homes and businesses.
Load more updates
Back to top