Coxhoe teen Samantha Lavery and Gateshead teacher Melissa Pedro made it through to the 'six chair challenge' on this year's The X Factor.
Read the full story ›
Transformers was being filmed in Newcastle and in Northumberland this weekend. Take a look at some of the pictures sent into us!
Read the full story ›
Advertisement
Hollywood is in the region as the Transformers cast and crew film the new blockbuster.
Transformers are in town, PC Belisle couldn't catch Bumblebee but did get to meet Sir Anthony Hopkins mid filming. https://t.co/k3L5s4amoq
Great North Snowdogs, the largest, free, public art trail ever to take place in the North East, will be unleashed on Monday morning.
The trail, which consists of 61 individually decorated large Snowdog sculptures and 97 smaller ones, is the brainchild of Newcastle-based St Oswald's Hospice.
To celebrate the launch of the project, key staff from the hospice and some of the families who will benefit from this initiative, will embark on a short tour of the trail.
Rain overnight should clear most areas for Monday. Here's your North East forecast as we head into the new working week
Read the full story ›
Advertisement
Dry with a decent dose of September sunshine for most areas this weekend. Fresher days than recently, cooler nights
Read the full story ›
Power has been restored to more than 36,000 homes after lightning strikes caused a massive powercut.
The lightning, which struck parts of Northumberland, Tyne and Wear, County Durham and Teesside, caused power cuts for around 38,000 customers.
Engineers from Northern Powergrid, the company responsible for running the power network across the North East, Yorkshire and northern Lincolnshire, said they have now restored power to more than 36,500 customers.
Northern Powergrid's helicopter has carried out patrols to help spot any damage and its front line staff are carrying out emergency repairs to the damage caused by the lightning.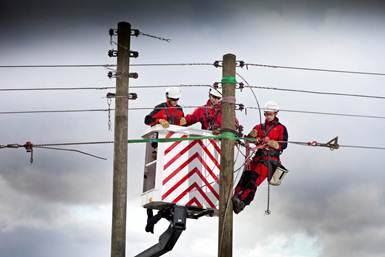 Load more updates