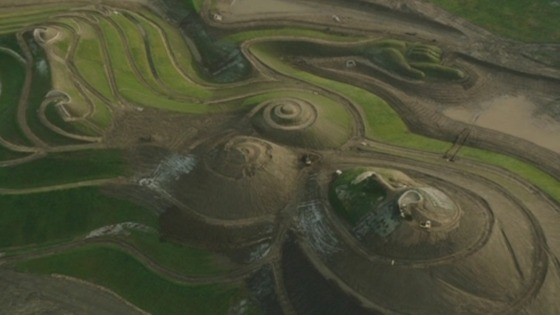 The world's largest human land form sculpture, Northumberlandia, has won Best Landscape Architecture in an international Awards.
The sculpture, near Cramlington, beat other projects from all over the world including those in Turkey, Malaysia and Mexico.
The three-million-pound creation took two-and-a-half years to make using one point five million tonnes of carefully selected stone, clay and soil from the adjacent Shotton Surface Mine .