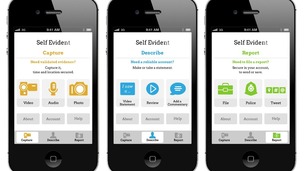 New software allows users to easily report crimes via a smartphone.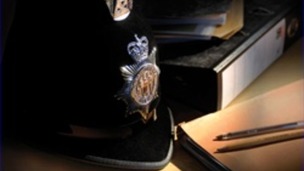 Officers investigating an assault in Newcastle city centre are re-appealing for information a year after the incident took place.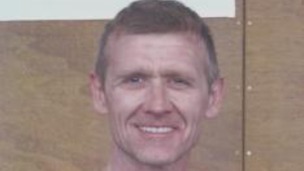 A report says that police had "too low a level of urgency" in recapturing a convicted killer who escaped from a Newcastle hospital
Live updates
A disturbance in North Tyneside on Saturday afternoon has resulted in six arrests.
Police were called to an incident at Elizabeth Drive in Forest Hall at 3.45pm.
One man, aged 25, was hurt and is being treated in hospital for a head injury. His condition is described as stable.
Six men have been arrested on connection with the incident. Two are aged 19, three are aged 20, and a sixth man is 25 years old.
A Northumbria Police spokesman says enquiries into the incident are ongoing and officers are appealing for anyone who witnessed the disturbance, which is thought to have happened in the street, to contact them on 101 ext 69191.
Police have found a man's body in the River Wear. At 7:35 on Saturday November 2nd police received a report that a man's body had been found on the banks of the River Wear at Sunderland's Fish Quay, near Low Street.
Officers and the RNLI attended and the body was recovered and taken to Sunderland Royal Hospital. Northumbria Police say enquiries are now taking place to establish the identity of the man and the cause of death.
The discovery comes as police continue to search the River Wear in Durham for missing student Sope Peters.
Advertisement
A large number of potentially dangerous fireworks have been stolen from a van in the north bound car park at Birtley Services.
The fireworks were going to be used at a display tonight.
The stolen fireworks are known as "onion bombs" because of their long fuse. Police and pyrotechnic experts say they are deceptive as, once lit, they could explode in seconds.
They were stolen sometime between 7.30pm on Thursday October 31 and 7.30am November 1.
"These fireworks are east to recognise as they are not in the usual wrapped boxes that fireworks come in. They are in plan brown boxes and in spite of having long fuses they take a fraction of a second to explode.

"We'd like to reassure residents we are investigating this theft. Anyone who has any information in relation to the theft or whereabouts of the fire works should contact Northumbria Police on extension 101 extension 69191.

"If anyone is offered these fireworks they should call police. They should not be handled"
– Phil Davison, Northumbria Police
Bonfire Night crime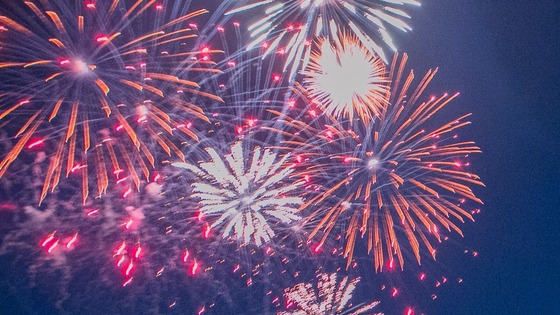 Northumbria Police and Crime Commissioner Vera Baird has backed an annual initiative to cut dark night disorder.
The Darker Nights campaign, which is being led by Tyne and Wear Fire and Rescue Service, will target the rise in anti-social behaviour around Hallowe'en and Bonfire Night.
Police and Crime Commissioner Vera Baird said: "While others celebrate Hallowe'en and Bonfire Night, these occasions can cause distress and fear among the most vulnerable in our communities.
"I hope events pass peacefully with this initiative ensuring crime and disorder is stopped before it starts."
Station Manager Ian Cuskin, Tyne and Wear Fire Service, said: "The run-up to Bonfire Night is one of our busiest periods.
"We want everyone to have a safe and enjoyable time. The best way of doing this is by attending a professionally organised display and to report any unauthorised bonfires."
Bonfire Night crime
"We have seen the number of illegal bonfires in Newcastle fall as we work in partnership and with the public to crack down on those who break the law.

"In this instance the police and council officers spotted the potential danger but we need the public's help by reporting the irresponsible dumping of waste material so we can continue to help keep people safe at this time of year."
– Cllr Linda Hobson, Newcastle City Council
Bonfire Night crime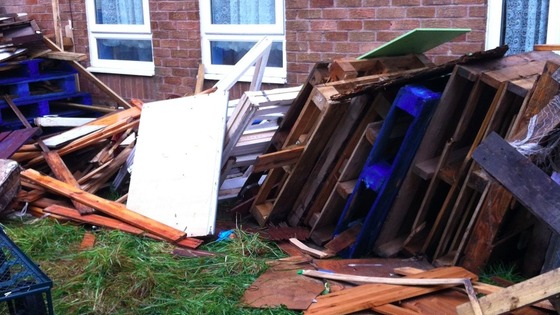 Advertisement
Bonfire Night crime
Officers from Northumbria Police have seized a large quantity of wood from a house in Elswick, as part of efforts to stop unauthorised bonfires.
Neighbourhood Officers who have been working with Newcastle City Council removed a large stockpile of wood from an address in Sovereign Court.
"This year once officers became aware that wood was being stored at this location, not only causing an eyesore but potentially a fire risk to other residents, we took action with our partners at Newcastle City Council to prevent an illegal bonfire taking place."
– Neighbourhood Sergeant Graeme Donachie

Police say they were forced to take action once the wood started to pile up because "residents in this area have lit a large unofficial bonfire in the street causing anti-social behaviour and disruption to others" in previous years.
"Officers will continue to patrol this area in the run up to Bonfire Night and will work with the local authority to clear away any piles of wood , or other material which are being stockpiled for unofficial bonfires.

"We want residents to have a safe and enjoyable Bonfire Night and are encouraging people to attend organised displays, rather than run the risk of having a bonfire at home.

"Anyone with concerns of unauthorised bonfires or any bonfires/fireworks which may pose a risk to others should contact police."
– Neighbourhood Sergeant Graeme Donachie
Missing Daniel Moir found dead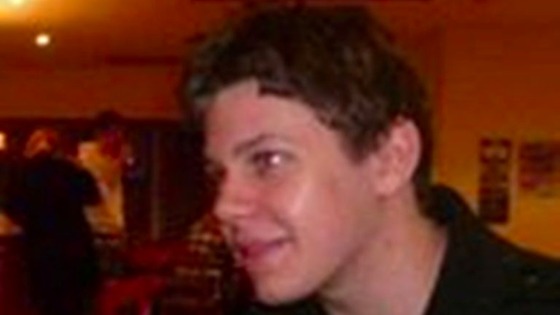 Police are appealing for help to find a missing man from Washington.
Daniel Moir, 23, was last seen leaving his home in the Fatfield area at 8:30pm on Tuesday. He had gone for a walk but didn't return home and his family are concerned for his welfare.
Officers say Daniel is described as being around 5ft 5ins tall and of slim to medium build. He has medium length brown curly hair and was last seen wearing a black hooded top, with dark jeans and a black T-shirt.
Anyone who has information as to his whereabouts is asked to contact Northumbria Police on 101.
Police investigate Sunderland attack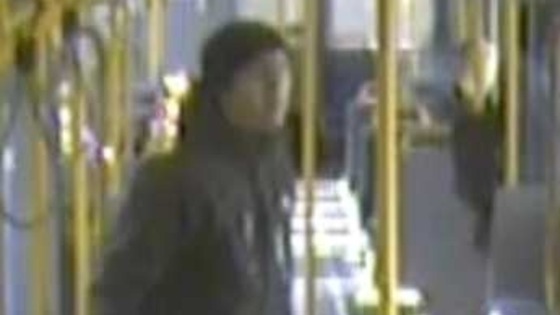 Police have released CCTV images of a man they want to identify and speak to.
Officers say he was in the area when a 21-year-old man was attacked at the University Metro Station in Sunderland on September 22.
Anyone who recognises him is asked to contact Northumbria Police on 101.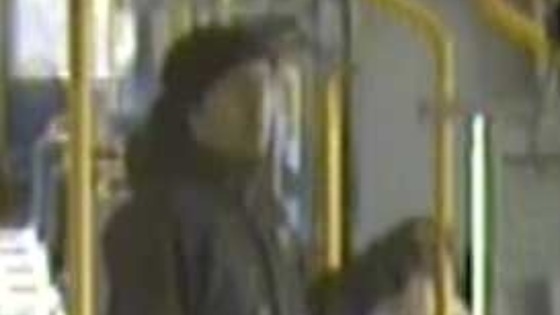 Police investigate Sunderland attack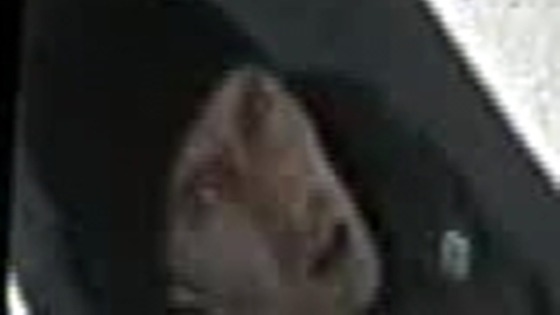 Police investigating an assault in Sunderland have released CCTV images of a man they want to trace.
The man was in the area when a 21-year-old man was attacked near the University Metro Station at 1:43pm on September 22. The victim was walking over a footbridge when he was approached by a man who assaulted him with what is believed to be a knife or bladed object.
The victim suffered a cut to the neck and was admitted to Sunderland Royal Hospital. He has since been released.
A 32-year-old man has been arrested in connection with the attack.
Load more updates
Back to top