Live updates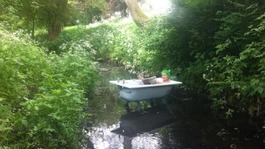 North East homes have appliances wrongly plumbed into the surface water sewerage network, according to Northumbrian Water.
Read the full story
11,000 properties in North Shields are set to benefit from an £800,000 upgrade to their water mains. The first phase of work will start in the Billy Mill, New York and West Monkseaton areas of North Shields is to start on January 6.
Northumbrian Water will install new water mains in the Billy Mill Lane area which will allow the Moorhouses pumping station to be abandoned.
The initial work is expected to take about six weeks and will require temporary traffic lights on Billy Mill Lane and Selkirk Way from January 6 to January 20.
"We are committed to providing safe, clean drinking water for all our customers. The Moorhouses pumping station has come to the end of its working life, and although we appreciate there may be some inconvenience to customers in the short term, this work is essential to maintain and improve the future water supply for thousands of people in the North Shields area. "We are working closely with North Tyneside Council to reduce the impact of the work and will do our best to minimise any inconvenience to our customers."
– Franc Kurowski, Northumbrian Water

Nobody from Northumbrian Water or its contractors will need access to homes in the area while the work is being carried out.
Advertisement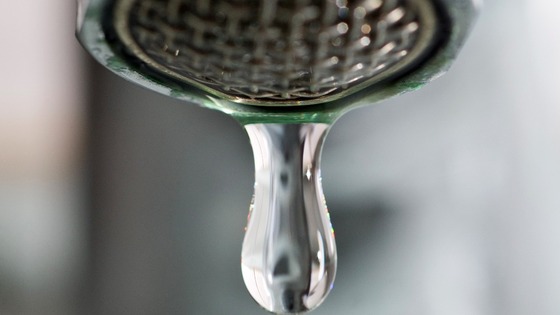 Northumbrian Water said it will spend £1bn cleaning and replacing water pipes.
Some of the money will be spent improving sewerage services between 2015 and 2020.
The firm said it will create jobs and improve services for their £2.7m customers across the region.
The robot keeping our water safe
A new robot with an uncanny resemblance to a character in a Walt Disney film is helping to keep our water supply clean and safe.
It's being used by Northumbrian Water to vacuum sediment from its underwater storage tanks.
There has been a significant drop in the water quality of the region's beaches. The Marine Conservation Society has published the annual Good Beach Guide.
After success last year, less than half of beaches passed water quality tests. Northumbrian water blames the wettest summer on record, while surfers blame the sewerage.
Water bills to rise
Northumbrian Water has outlined price increases for this year meaning that the average bill for 2013-2014, which comes into effect from April, will be £359.42p. The increase of 2.2% is in line with inflation the average bill in 2012-2013 was £351.61p.
Advertisement
Water bills to rise
Northumbrian Water's average bill for water and waste water services are set to rise. The increase will be in line with inflationand part of a five-year improvement programme.
Customers will, on average, pay less than £1 per day for all their drinking water and sewerage services and Northumbrian Water charges will remain amongst the cheapest in the country.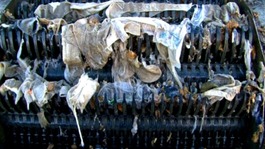 A North East water company has launched a new campaign highlighting the problems caused when people put items down drains and sewers
Read the full story
Drain Love
Northumbrian Water has launched a campaign to cut down on the number of blocked drains.
Using a new character called Dwaine Pipe, they want to persuade people not to flush away items like cotton wool buds, nappies and household wipes.
This year the water company will spend a million pounds dealing with more than 17,000 blockages.
Northumbrian Water Statement: We are aware that customers in the DH1 & DH7 areas may have experienced an interruption to their water supply. This was a technical issue which resulted in the loss of supply for a short time. We are currently charging up the network and hope to restore supplies soon.
If you have water but it is at a reduced pressure, please be advised that the water can take some time to return to normal pressure. If your supply is discoloured when it returns, please run your first draw cold tap (normally in the kitchen) for 40-50 minutes to clear the supply.
For more information visit the Northumbrian Water website.
Back to top