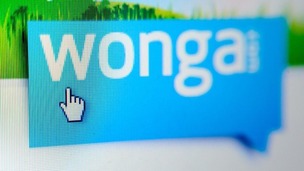 As sponsorship deals go, this one has been as controversial as they come. Kenny Toal looks at the Wonga story.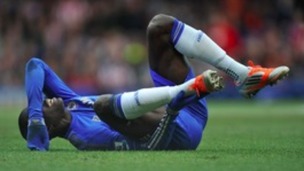 Sunderland midfielder Craig Gardner has accused Chelsea striker Demba Ba of play-acting after being ruled out of Sunday's Tyne-Wear derby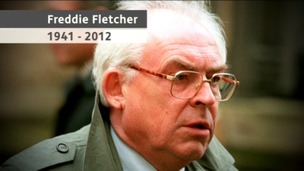 After the funeral of former Newcastle United chief executive Freddie Fletcher, tributes are paid to the man many see as the club's saviour.
Live updates
NUFC player on suspicion of rape
National
Nile Ranger reportedly posted this picture on his Instagram hours before he was arrested - spelling his name out in £1500 worth of £20 notes.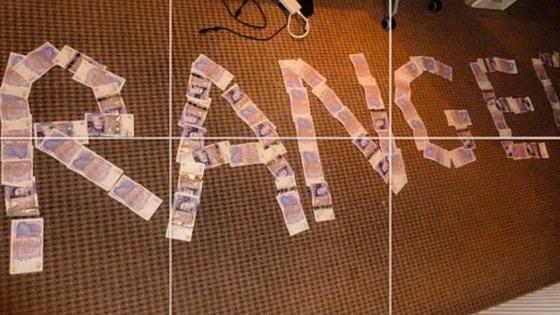 NUFC player on suspicion of rape
National
Newcastle striker Nile Ranger, who has been arrested on suspicion of rape, tweeted on Saturday after the side's Premier League defeat:
Certain fans need to not come and support this team... Coming out to BOOO us.. Stay at home.. Don't need ur BOO's.... SAY NO MORE !!!!
Last thing from me... To all the fans. U are not forced to buy season tickets.. Or pay our wages.. Please remember that...
God gives the hardest battles to the strongest soldiers !!!
Advertisement
NUFC player on suspicion of rape
National
Nile Ranger angered fans by criticising them for booing after Newcastle lost to Reading at the weekend.
He went on to enrage them by apparently spelling his name out in £20 notes and posting a photo online.
NUFC player on suspicion of rape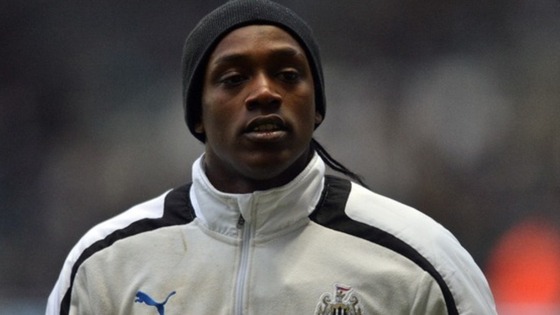 The Newcastle United striker Nile Ranger has been arrested on suspicion of rape, sources have said.
Northumbria Police said they were investigating an alleged incident at a hotel in Jesmond on Wednesday evening. Officers arrested a 21-year-old man in Forest Hall.
A man whose streaking cost Newcastle United more than £5000 in fines will repay only £300 for his behaviour.
Steven Arkle vaulted the barrier at Newcastle's Europa League match against Atromitos on August 30th, running around the pitch and disrupting the game.
Arkle ran nude around the pitch and performed a naked dance in front of the referee before walking off the pitch.
The 21-year-old blamed the poor performance of the Newcastle United side for his behaviour and criticised stewards for not chasing him off the pitch.
"The lads weren't doing very well – I did it for the lads.

I love the Toon and I have been supporting them since I was young.

They should have chased me."
– Steven Arkle

Prosecutors made a court bid to claim more than £5000 from Arkle, but magistrates took Arkle's 'limited means' into account and ordered him to pay £300 to the football club.

NUFC are still considering a civil claim to recoup the remaining money they were fined by European football's governing body.
"We are still taking legal advice in terms of pursuing compensation from both offenders.

We are... disappointed in the extreme that Arkle didn't receive a banning order."
– Steve Storey, Newcastle United's head of security
NUFC - "wee club in north east"?
Sir Alex Ferguson has launched an astonishing tirade at "wee club" Newcastle and their manager Alan Pardew, who he accused of being "the worst" at haranguing referees.
The Manchester United boss also accused Pardew of "forgetting the help" he offered him at difficult stages of his managerial career.
Ferguson marched on to the pitch on Boxing Day to condemn referee Mike Dean for awarding Newcastle's second goal in United's 4-3 win.
Dean confirmed yesterday he would not be reporting Ferguson, even though the chief confronted not only the referee, but also the fourth official and assistant referee.
Ferguson insists he did nothing wrong, and defended his conduct, admitting he was "an emotional guy".
I carry that because I am the manager of the most famous club in the world.

I am not like Newcastle, a wee club in the north east."
– Sir Alex Ferguson
Advertisement
NUFC - "wee club in north east"?
Manchester United boss Sir Alex Ferguson has hit back at Newcastle manager Alan Pardew, describing the Magpies as "a wee club from the North East".
Pardew said yesterday that referee Mike Dean may feel "slightly disappointed" that he didn't take action against Ferguson after their on-field confrontation during the Red Devils' 4-3 win over the Magpies at Old Trafford on Boxing Day.
Dean did not mention the incident during his match report, and as a result Ferguson will not face any punishment from the Football Association.
Ferguson today hit back at the Newcastle boss during his pre-match press conference ahead of United's home clash with West Brom.
He said: "Alan Pardew has come out and criticised me. Alan Pardew is the worst at haranguing referees. His whole staff, every game. He was at it the whole game on Wednesday.
"He shoves the referee and makes a joke of it, and he's got the cheek to criticise me. It's unbelievable. He forgets the help I gave him, by the way.
"I think the press have had a good field day out of it. They've addressed every possible avenue, the only one they've left is Barack Obama. He's too busy.
"It is unfortunate I carry that, because I'm the manager of the most famous club in the world. I'm not like Newcastle, a wee club in the north east."
Pardew was given a two-match touchline ban and fined £20,000 after accepting an FA charge of improper conduct for pushing an assistant referee earlier this season.
Newcastle's sporting heritage up for sale
Some of the North East's sporting heritage is set to go on sale tomorrow (December 4th) as footballing medals and photographs go under the hammer at Newcastle's Anderson and Garland auction house.
Medals belonging to Newcastle United's Frank "Guv'nor" Watt are expected to be in high demand.
Nine medals - including some from the early 1900s and 1920s - have been valued at £6000 at Tuesday's Fine Art and Antiques Sale.
"The football medals belonging to Frank Watt are a fantastic piece of sporting history and NUFC fans will tell you how ambitious he was for the club, declaring on his arrival: 'We are going to be the best team in the country.'

For that reason and due to his success at the club, we expect the collection to sell extremely well."
– Fred Wyrley-Birch, Anderson and Garland
Police in the Belgium city of Bruges say they are looking forward to welcoming Newcastle United fans for the Group D Europa League match on Monday.
In a bid to make sure the game takes place without any trouble they are asking travelling fans to follow a number of measures.
All fans are to meet at a designated area in the town centre from 12noon till 6pm local time.
Fans without tickets should not go anywhere near the stadium.
All tickets should be bought beforehand. Tickets cannot be purchased on the days before the match.
Everyone is required to carry a proof of identity at all times. This document must beproduced upon request of a police officer.

It is prohibited to carry glass bottles or other glass objects in streets or public places.
Newcastle United striker Nile Ranger arrested
Newcastle United striker Nile Ranger has been arrested and charged with criminal damage.
Metropolitan Police were called to a house in Enfield, north London, in the early hours of Sunday after a report of a disturbance.
Scotland Yard said officers arrived at the scene to find the front door of the property badly damaged.
Ranger, 21, was arrested at the scene and was taken to a north-east London police station.
A force spokesman said Ranger, who has recently been on loan at Sheffield Wednesday and Barnsley, would appear at Enfield Magistrates' Court.
Load more updates
Back to top