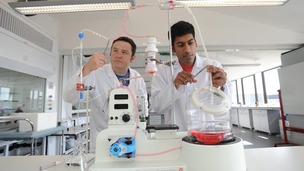 Researchers in the North East are developing new techniques, which could identify dozens more donor hearts for transplants.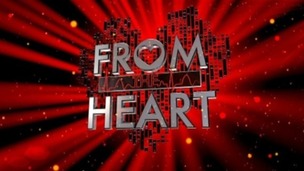 Every year 355 people get a transplant. But every day in the UK, 3 people die waiting for one.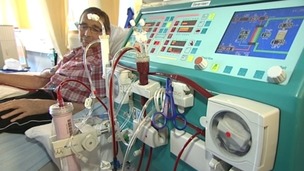 Patients at Dumfries and Galloway Royal Infirmary put up with gruelling dialysis, waiting for a transplant that could change their lives.
Live updates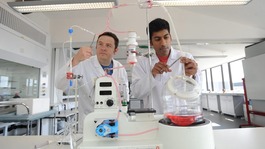 Researchers in the North East are developing new techniques, which could identify dozens more donor hearts for transplants.
Read the full story
Earlier in 2013, ITV's From The Heart campaign featured the stories of dozens of transplant patients, to highlight the shortage of organ donors.
The campaign had a huge response, with 6,000 people joining the organ donor register in the North East.
Not all of the stories had happy endings, but two that have had their lives transformed by transplants are 5-year-old Aaron McAleese and teenager Joshua Boyle.
You can see more stories from From the Heart here.
Advertisement
Rise in organ donation
National
Elisabeth Buggins, the chair of the UK Organ Donation Taskforce, has urged people to discuss their intentions for their organs with loved ones.
She told ITV News presenter James Mates that talking about the issue helps to avoid grief stricken decisions which can burden families at times of death.
Rise in organ donation
National
Up to 1,000 people die every year due to a shortage of organs for transplant, NHS blood and transplant said.
To register to become a donor, visit the NHS website.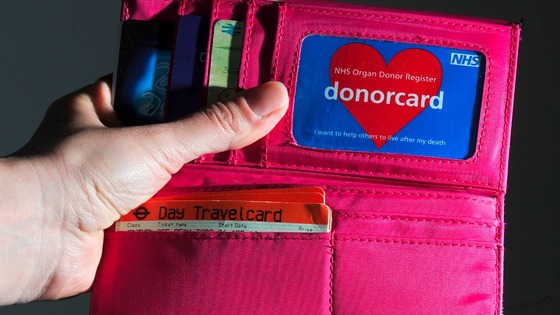 You can also join when registering for a driving licence or car tax, applying for a Boots Advantage card, registering with a GP or registering for a European Health Insurance Card (EHIC).
Rise in organ donation
National
According to the NHS, the increase in donated organs has led to a 30.5 per cent boost in the number of people receiving organ transplants in the last five years.
Since the Organ Donation Taskforce published its recommendations five years ago, new measures have been introduced by NHS Blood and Transplant:
Employing a network of 250 specialist nurses in organ donation who support families to consider organ donation
Funding the appointment of a named clinical lead and a Donation Committee in each hospital or Trust across the UK to promote donation, ensuring every potential donor is identified
Creating specialist organ retrieval teams to facilitate donation whenever and wherever it may happen
Promoting donation and the need for society and individuals to commit to become organ donors through public awareness campaigns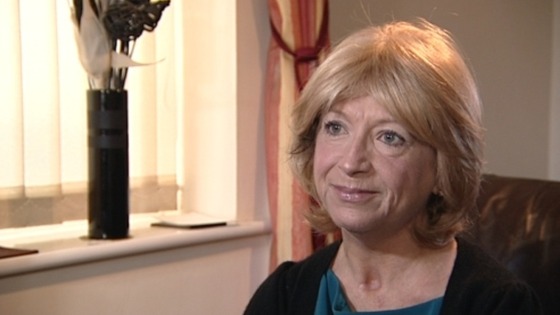 A woman who became one of the first in the country to have six organs transplanted at once has died. Dawn Carter from Northallerton received a stomach, liver, kidney, pancreas, colon and small intestine at Addenbrooke's Hospital in Cambridge - a pioneering operation - in December 2011.
Dawn told us her story in February to highlight the importance of organ donation. You can see that full report here.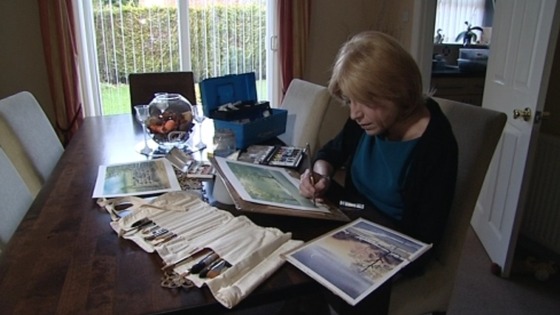 Dawn set up a support group for others facing similar operations, which you can find here. You can also read more about joining the organ donor register on the NHS Blood and Transplant service website, here.
Advertisement
National
During ITV's From The Heart week to raise awareness for organ donation, record numbers of people applied to join the NHS Organ Donation Register.
On Feb 13th, when an ITV special programme on organ donation was broadcast, a record 48,000 applied online to join the register, with nearly 147,000 throughout the week.
You can sign up to the Organ Donor Register here.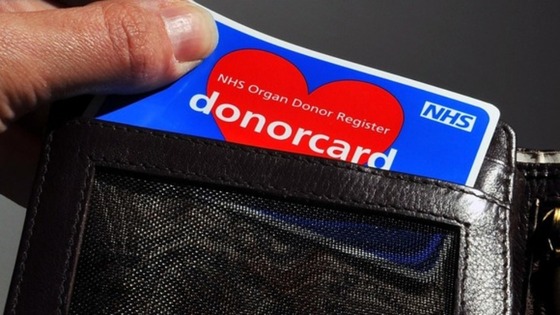 Sally Johnson, Director of Organ Donation and Transplantation at NHS Blood and Transplant said:
"We could not have foreseen the unprecedented numbers of people who responded to the call to join the Organ Donor Register.
"So to each and every person who is now on the Register and crucially, has told their family, thank you."
From the Heart campaign
National
Since the launch of the From the Heart campaign on Monday 120,000 people have signed up to the donor registry.
From the Heart campaign
As part of ITV's From the Heart campaign, we have been talking about the shortage of donors.
Only a small proportion of deaths each year are in circumstances where organs can be taken, and the donation in those circumstances could save lives.
However, when families haven't talked about organ donation beforehand, the decision can be much harder for those left behind.
Watch tonight's full report from Lucy Taylor below.
To find out more about how you can help and where to sign up for the organ donor's register, click here.
From the Heart campaign
Ian Richardson lost his wife Joanne and daughter Mya when their car crashed on the A1.
Five other children were saved through organ transplants from Ian's daughter Mya - a decision that he describes as the most impossible decision any parent will ever have to face.
Load more updates
Back to top