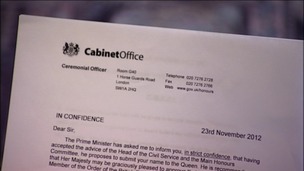 Olympic and paralympic gold medalists are among those given awards in the New Year's Honours' List.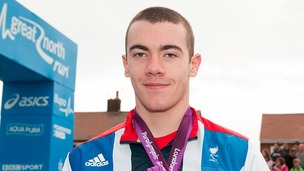 The 2013 New Year Honours list has been announced, including many from the North East and North Yorkshire.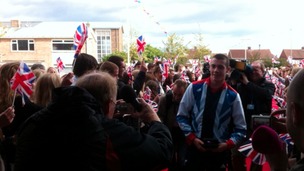 The gold-medal-winning Paralympian Josef Craig has returned home to his South Sheilds school to a hero's welcome
Live updates
Paralympic legend opens wheelchair-accessible bus station
Middlesbrough Bus Station re-opens
Paralympics legend Baroness Tanni Grey-Thompson is re-opening Middlesbrough Bus Station following a £1.5m revamp.
The council says accessibility has improved significantly for disabled users.
The bus station is one of the busiest in the region with 27,000 passengers passing through every day.
Paralympics 2012
Tanni Grey-Thompson: "This is where the real work starts"
On tonight's Around The House at 11.35pm on ITV1, Paralympian and crossbench peer Tanni Grey-Thompson says the UK must rise to future challenges, after the extraordinary experience of London 2012.
Advertisement
Paralympics 2012
Tanni: Co-operation is the key to future success
On Tonight's Around The House, Paralympian and crossbench peer Tanni Grey-Thompson says government departments and other agencies need to pull together across all sectors, to copy the success of London 2012.
You can see more from Tanni Grey-Thompson on Around The House at 11.35pm, tonight on ITV1.
Paralympics 2012
Baroness Tanni Grey-Thompson on the lessons to be learned from the Paralympics
On tonight's political programme, Around The House, Paralympic gold medallist Baroness Tanni Grey-Thompson calls for more support for volunteers and coaches, to help youngsters take part in sport at all levels. Around the House, 11:35pm, ITV1.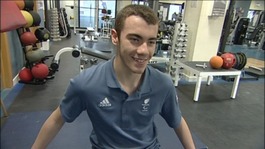 Josef Craig broke a world record to take gold in the 2012 Paralympics. Today he returned home to South Shields.
Read the full story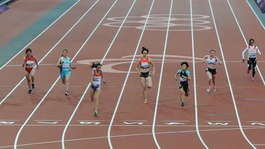 The sprinter from Sunderland won gold in Sydney, silver in Athens and bronze in Beijing - but in London, even her best was not enough.
Read the full story
Advertisement
Paralympics 2012
Paralympic gold medallist Josef Craig looks forward to coming home
The swimmer from South Tyneside became GB's youngest medallist at London 2012 and broke two world records in the 400m freestyle at the Paralympic Games. Now he says he cannot wait to come home to the North East.
Paralympics 2012
Terry Bywater's chance of Paralympic bronze
The GB wheelchair basketball team will be looking to Redcar's Terry Bywater to help them win a bronze medal tonight. The team lost their semi-final to Canada on Thursday, but play the other losing team Team USA in the run-off for bronze at 7pm.
Paralympics 2012
Paralympics: Hazel Robson just qualifies for 100m final
Hazel Robson from Sunderland ran her season's fastest time to qualify for the 100m T36 final. Robson came fourth in her heat, but ranked seventh overall, meaning she takes one of the "fastest loser" places in the final tonight.
Robson has won medals at each of the last three Paralympic Games, including gold in Sydney, but missed out on a medal in her first event, the 200m, a week ago.
Paralympics 2012
Tanni says "well done" to protege Jade Jones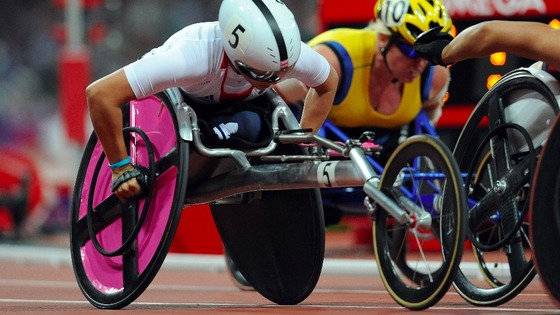 Tanni Grey-Thompson immediately tweeted "well done" to her protege, Jade Jones, who finished 10th in last night's 1500m wheelchair sprint final.
16 year old Jade had bounced back to make it into the 1500m final at her first Paralympics, after missing out on a final place in the 400m and 800m.
Jade, who is from Middlesbrough, is trained by Tanni Grey-Thompson's husband, Ian.
Load more updates
Back to top