The former footballer said 'unbelievable' paranoia during his drug addiction led him to believe his Rolex watch was "listening" to him.
Read the full story ›
Paul Gascoigne has won £188,250 in phone hacking damages from Mirror Group Newspapers at the High Court.
The payout to the former England footballer was one of eight announced at London's High Court after a three-week hearing in March to determine the extent of the wrongdoing at the group and what level of compensation was appropriate.
The level of compensation depended on the extent of the hacking and the effect on their lives.
Gascoigne told the High Court that phone-hacking was linked to his alcoholism.
He said: "I couldn't speak to anybody, I was scared to speak to anybody ... my parents, my family and kids, it was just horrendous.
"And people can't understand why I became an alcoholic."
The former Newcastle and England player added: "I would like to trade my mobile phone in for a coffin because these guys have ruined my life. I have no life."
He said that the period between 2000 and 2006 was very difficult, mentally and physically, and he wrongly accused people close to him, such as his step daughter Bianca, of going to the newspapers.
He believed that information about his relationship with his ex-wife Sheryl, in particular his calls to her, including his threats of suicide, came about through voicemail interception.
He became paranoid and obsessed and purchased £80,000 counter surveillance equipment.
Gascoigne's award included £78,250 for published articles, £30,000 global figure for articles not awarded separately, £10,000 private investigator activity, £20,000 for distress and £50,000 for general hacking.
Advertisement
Former football player Paul Gascoigne has won £188,250 in phone-hacking damages from Mirror Group Newspapers (MGN) at the High Court.
A one-night-only documentary chronicling the roller coaster life of Newcastle United and England star Paul Gascoigne will screen 25 years after his emotional moment at Italia '90.
Gary Lineker, Wayne Rooney and Jose Mourinho all speak about Gazza's legendary career and his subsequent battles off the pitch.
Gascoigne will screen in cinemas across the UK on June 8, before coming out on DVD a week later.
Former Newcastle United star Paul Gascoigne surprised budding footballers at the famous Wallsend Boys Club.
Gazza, whose nephew plays for the under 13s, turned up to a game on Sunday November 23 to the delight of the club.
The Dunston-born midfielder started his career with Newcastle United before playing for Tottenham Hotspur, Lazio, Rangers, Everton and Middlesbrough.
Wallsend Boys Club has a host of successful alumni including Alan Shearer and Peter Beardsley.
Alan Shearer has offered his support to former England footballer Paul Gascoigne after his latest battle with alcoholism.
Gascoigne was admitted to Poole Hospital this week after paramedics were called to his home in Dorset.
Shearer said:
He's having a tough time at the minute. I hope he doesn't give up. I hope he keeps on fighting.
– Alan Shearer
Advertisement
After Paul Gascoigne has appeared to suffer a relapse in his battle with alcohol, celebrities have tweeted words of support for the Geordie star.
And fellow former professional footballer, Chris Waddle, has joined in posting supportive messages. He recently posted this picture on twitter: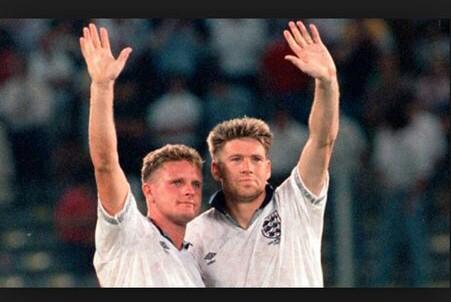 After Paul Gascoigne has appeared to suffer a relapse in his battle with alcohol, celebrities have tweeted words of support for the former Newcastle United star.
Piers Morgan tweeted in the late hours of last night: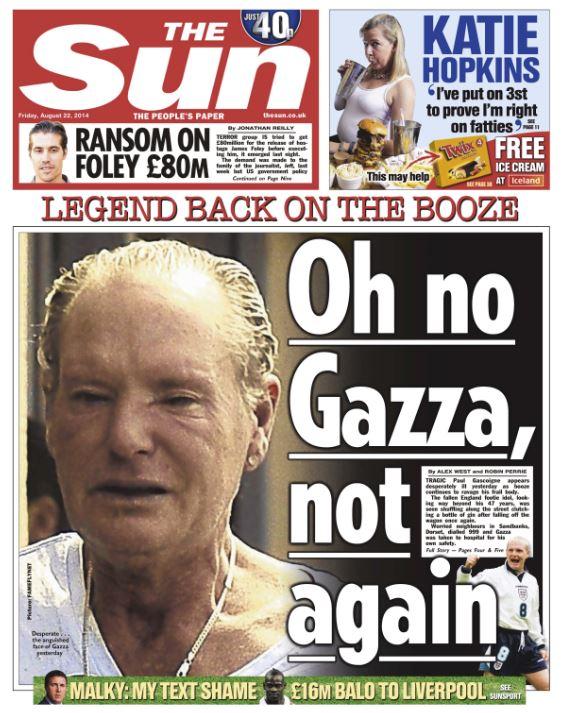 Followed today by soul singer Steve Brookstein:
The Sun's coverage of Gazza is awful. Leave the guy alone. If you buy The Scum you are part of the problem.
And Chris Hodgson, Director of a football training programme and 1st team manager, has posted a picture of Gazza that was retweeted by his daughter, model and reality TV star, Bianca Gascoigne:
Not liking the pic of Gazza being circulated, SO let's post ones of how he shud be remembered! Destroying opposition http://t.co/eCwAoI2De9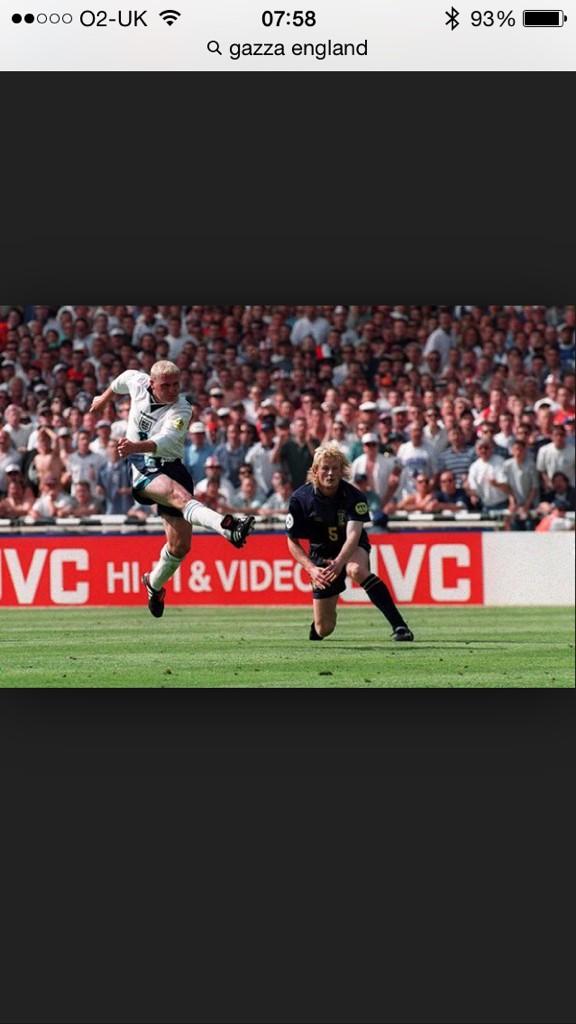 Paul Gascoigne's daughter has thanked fans who offered sympathy after shocking photographs showed him looking gaunt and frail as he was helped into an ambulance.
The ex-England footballer, now 47, has a long history of problems with alcohol and was reportedly found slumped outside his home.
Bianca Gascoigne, 27, received messaged of support from fans who remember him fondly from his time at clubs including Newcastle, Tottenham and Rangers.
John Rae's tweet was one of the ones she retweeted: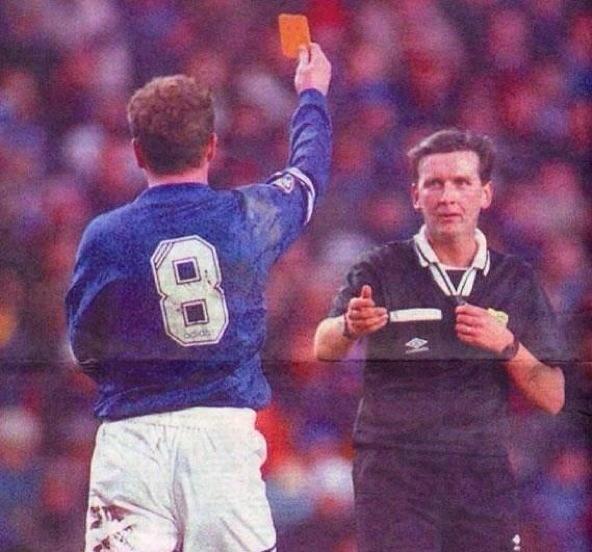 Bianca, a model and reality TV star, wrote herself:
Thank you for your kind words ?
Earlier this week it was reported that Gascoigne could return to football after signing for a Sunday league club in Bournemouth.
It's been reported former Newcastle player Paul Gascoigne is in hospital after police and paramedics were called to his home in Dorset yesterday. It's claimed he had been drinking.
Images of the former England star have dominated this morning's tabloid front pages.
It was just hours after it was announced he was set for a footballing comeback for a Sunday League team for a fee of £8.
Load more updates