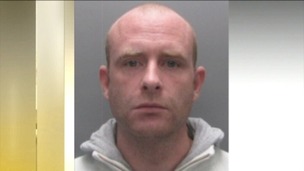 The mother of a Stanley man stabbed to death two days before Christmas has spoken of her family's anguish.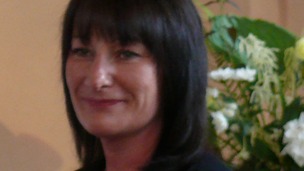 A man has been arrested on suspicion of murder after the body of Lesley Caile was discovered at a house in Hunwick on Christmas Eve.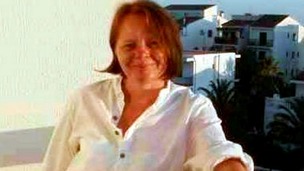 The police watchdog has criticised Northumbria Police for its handling of a disturbance, shortly before a woman was stabbed to death.
Live updates
Air weapons stolen from car
Police appeal after air weapons stolen from a car
Police are investigating after air weapons were stolen from a car in North Tyneside.
On Friday morning police received a report that a car parked off Lynn Road in North Shields had been broken into and a number of air weapons stolen from the boot. A sat nav was also stolen from the glove box.
It is understood four air rifles, 22 air pistols and one bright orange blank firing pistol were stolen, along with some hunting knives. All are legally held by the owner. Police are carrying out extensive enquiries to trace the air weapons and the people responsible for the theft.
We are keen to hear from anyone who witnessed the theft or saw anything suspicious in the area as soon as possible.

In particular, anyone who knows the whereabouts of the large number of stolen air weapons should get in touch.
– Det Insp Neil Brotherton, Northumbria Police
Extra police for Newcastle to Carlisle trains
Police patrols for Newcastle to Carlisle trains
*Inspector Brian Buddle from the British Transport Police explains to ITV News why extra officers will patrol the trains. *
British Transport Police is increasing police patrols on a number of services travelling between Newcastle to Carlisle on a Saturday evening from tonight.
The extra patrols have been put in place on the 19.24 and 21.18 services following a increase in reports from passengers and staff of a number of people on-board both trains causing disruption, and anti social behaviour.
Officers will be on patrol at Newcastle station to see the trains arrive and oversee their departure. British Transport Police will also travel on the trains to prevent disruption during the journey.
The 21.18 service has been designated as a dry train; alcohol will not be allowed on-board.
Advertisement
Girls Aloud fans asked for info
Police call on Girls Aloud fans to help solve crime
Police on Tyneside say Girls Aloud fans could have vital information after shot gun raid took place near to where the girl band launched their come back tour.
The daylight heist happened outside the Grosvenor Casino on St James' Boulevard in Newcastle at about 3.50pm on Thursday, 21 February.
"On the day the robbery took place there was a Girls Aloud concert at the Metro Arena.

"There were lots of people making their way there and who would have been in the area just next to the casino and who could have potentially seen something.

"It was also approaching rush hour and in that part of the city centre there would have been lots of people leaving work and driving on St James' Boulevard.

"If anyone saw anything I'd urge them to contact us as soon as possible."
– Det Insp Andy Fairlamb - Northumbria Police
Armed robbery in Newcastle
Armed robbery: arrests made
Two men have been arrested in connection with a robbery outside a Newcastle casino. It happened at 3.50pm on Thursday February 21st at the Grosvenor Casino on Saint James Boulevard.
The 44 year old and 31 year old men were arrested on suspicion of conspiracy to commit robbery and are helping police with their enquiries.
Arrest after Newcastle drugs raid
A man has been arrested after a drugs raid in Newcastle.
Police searched a house and found heroin in wraps and a bag, with an estimated street value of £500.
A 40-year-old man was arrested on suspicion of possessing a class A drug with intent to supply, and has been bailed pending further enquiries.
"It's vital people pass on any information they have about crime and disorder in their neighbourhood, or report anything suspicious, so we can take action to ensure the area remains a safe place to live."
– Neighbourhood Inspector Louise Cass-Williams
Armed robbery in Newcastle
Appeal to trace second vehicle linked to armed robbery
Police have released the details of a second vehicle they are trying trace in connection with an armed robbery that happened in Newcastle yesterday afternoon.
Two men fled the scene of the armed robbery outside Grosvenor Casino on Saint James Boulevard in a white coloured 4x4, which was found a short time later on fire in Gateshead.
Police has revealed that the white Audi Q5 - with the registration NL61 UDX - had been stolen during a previous burglary in Bedlington on Tuesday 19 February.
The two men are then thought to have left the Gateshead area in a second vehicle - believed to be a grey-coloured BMW 320 estate bearing the false registration NE08 VWG.
Anyone with information about the location of the car is asked to contact police at once on 101 or call Crimestoppers.
Advertisement
Man injured in flat burglary
Police are appealing for information after four people wearing balaclavas and gloves broke into a Stockton flat.
The people inside were woken at around 2am on Friday February 22 and one sustained bruising to his arm and hand.
Anyone with any information should contact DC Richard Brocklesby, from Stockton CID on 101.
A 31-year-old man has been arrested on suspicion of aggravated burglary and remains in police custody.
Armed robbery in Newcastle
Armed raid in Newcastle: police update
Police are continuing to investigate after two men reportedly used a shotgun to threaten a security guard outside the Grosvenor Casino in Newcastle.
The pair stole a large sum of money and fled the scene.
The incident happened at around 3.50pm on Thursday February 21 outside the casino on Saint James Boulevard.
The men escaped in a while 4x4 which was discovered on fire a short time later in Gateshead.
The vehicle was an Audi Q5, registration NL61 UDX, that was stolen in Bedlington on 19th February.
Both men were said to have had their faces covered with ski masks that were either dark blue or black. One was taller than the other and one spoke with a local accent.
Anyone with information should contact Northumbria Police or Crimestoppers on 0800 555 111
"While no-one was assaulted or injured during the incident it was obviously distressing for the guard and we are doing all we can to trace the two men involved. "One focus of our enquiries is the white Audi Q5 vehicle, and we are keen to hear from anyone who has seen this since it was stolen on Tuesday, including the lead up to the robbery taking place on Thursday afternoon. "We believe the offenders then left the area where the vehicle was burnt out in a second vehicle."
– Detective Inspector Steve Wouldhave
Police seek "vital witnesses" to fatal crash
Police are looking for two drivers who may have witnessed a crash in which a man died.
Ian Brown, 45, was driving a Suzuki Swift along the A693 near Beamish on 9th February, just before midday. His car was involved in a collision with four other vehicles.
Durham Police officers want to speak to two people who may have seen what happened:
Male driver of a blue car, possibly a hatchback, heading east towards Chester-le-Street. The car was driving behind the cars involved in the crash and turned and drove away.
Driver of a small silver car, similar to a Citreon Berlingo, which was heading west towards Stanley.
Neither of the drivers is suspected of involvement in the crash, but police say they are "potentially vital" witnesses.
Armed robbery in Newcastle
Appeal after armed robbery in Newcastle city centre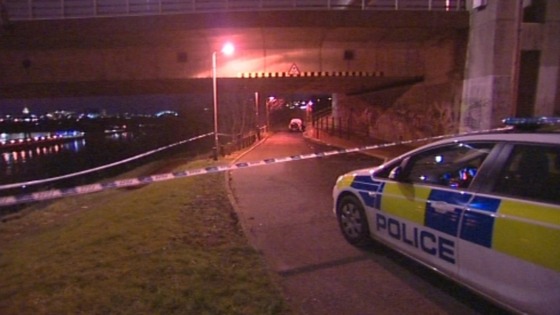 Northumbria Police are investigating an armed robbery in Newcastle city centre.
At around 4pm on Thursday 21st February, police received a report that two men had approached a security van guard on Saint James Boulevard and threatened him with what was described as a shotgun before stealing a large amount of cash.
Police say the two men then fled the scene in a white coloured 4x4 which was found a short time later on fire underneath the Redheugh Bridge in Gateshead.Northumbria Police are appealing for anyone with information to contact them.
Load more updates
Back to top