A prisoner from HMP Northumberland escaped on a stolen motorbike whilst attending a hospital visit.
Police were called to Cramlington Hospital in Northumberland at 6pm on Friday.
The prisoner, a 36-year-old man who had received treatment and was with prison staff, was leaving the hospital when he ran off. He subsequently escaped on a motorbike which he had stolen.
Officers found the prisoner and the stolen motorbike at an address in Wallsend at 8pm the same evening.
One man aged 36, has been arrested on suspicion of escaping from lawful custody, two others a man aged 27 and a woman aged 25, have both been arrested on suspicion of assisting an escapee.
Police in Richmond are appealing for information after a 70-year-old man had a large amount of cash stolen from his home by a sneak-in burglar.
The theft happened in Parkinson's Yard, Richmond between 1pm and 5pm on the afternoon of Monday April 4.
The suspect(s) got into the house through an unlocked front door and stole the cash from inside his home.
PC David Bowley of Richmond Police said:
"This was a callous crime targeted at a pensioner who was trusting enough to leave their front door unlocked, pending the arrival of an expected caller. I am appealing to anyone with any information about the burglary or knows who is responsible to contact us. It is also a timely reminder of the importance of keeping your doors locked at all times - even when you are at home - particularly now the lighter nights are with us, and people are more likely to be outside."
Advertisement
A man has been tasered and arrested after a stand-off with police in Newcastle.
At around 6.50pm on Monday evening police were called to the Welbeck Road area of Newcastle to reports of a man in distress.
Police found a man on a roundabout who had an axe at his feet and was indicating he had a concealed weapon.
The road was temporarily closed to allow police to deal with the incident and a cordon was put in place.
At around 8.35pm the 29-year-old man approached officers in an aggressive manner and he was subsequently tasered.
The man was then arrested for outstanding matters and taken into police custody.
The police say at no stage was there any risk to members of the public.
Police have been attending a serious incident on Flatts Lane, Normanby, this evening. The Great North Air Ambulance has also been on the scene.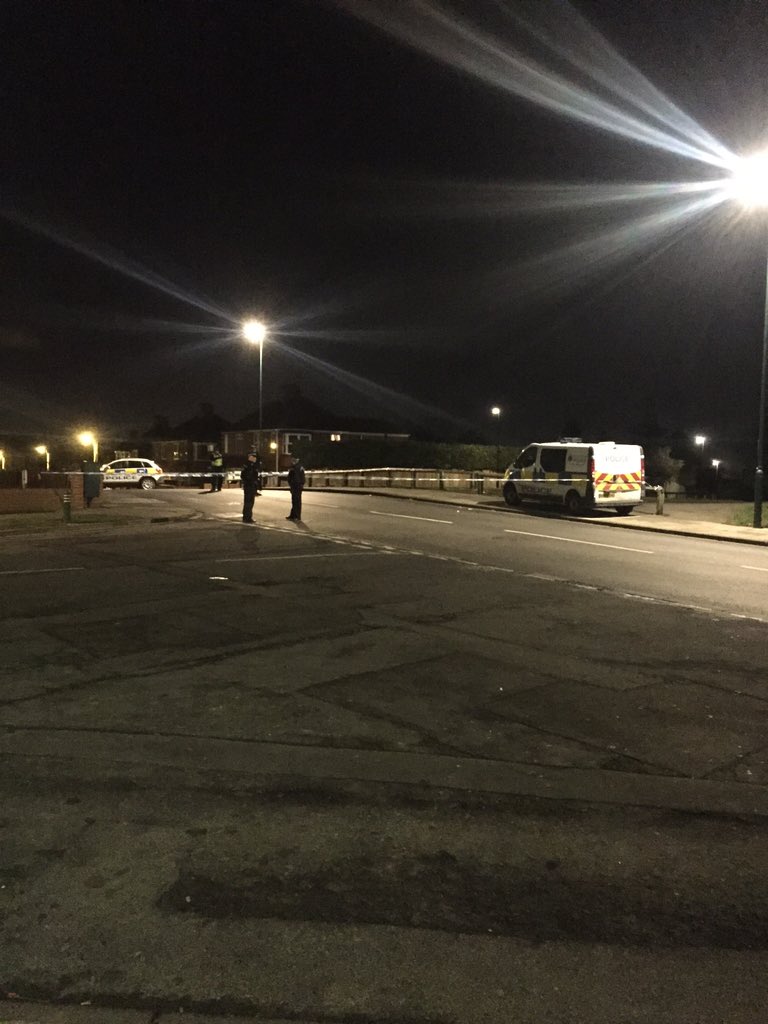 The road is closed and is expected to remain cordoned off for some time.
Flatts Lane, Normanby - Road closed near to the Banksfield Road junction. Serious police incident. Likely to remain closed for sometime.
As many as one in seven stop and searches carried out by police in a year may have been unlawful, a new report indicates.
Read the full story ›
The father of a man who went missing after a night out in York has issued an emotional appeal for his safe return.
Rory Johnson-Hatfield, 29, from Skipton was last seen three weeks ago in the City Mills area.
His family arranged additional searches of the River Ouse, with the York Rescue Boat, after police searches were suspended due to flooding.
Doug Hatfield said Rory's disappearance had "left a hole" in the family's heart.
Advertisement
Police have released a CCTV image of a man they wish speak to following a large fight that took place at the Highlander pub in Front Street, Swalwell, on the evening of 11th November.
The man officers wish to identify was in the pub at the time of the fight and police believe he may be able to help with enquiries.
Officers arrested seven people in connection with the incident. One man has been charged with violent disorder and six others have been bailed pending further enquiries.
Northumbria Police say they have identified a car driven by two men who offered a woman up for sex to members of staff at an Indian restaurant.
The men approached staff members at the Angeethi Indian restaurant on Kells Lane, Low Fell, on Tuesday night.
Restaurant staff then called the police.
Superintendent Richard Jackson of Northumbria Police updated ITV News Tyne Tees on the investigation:
Police are investigating a suspicious incident in Gateshead, when restaurant workers were apparently offered sex in the back of a car.
Just after 10:20pm on Tuesday December 8th, police received a report that two men in a black Ford Focus had approached staff members at the Angeethi Indian restaurant on Kells Lane, Low Fell.
They reportedly invited staff to engage in sexual activity with a woman who was in the back of their car. Police were contacted by staff and an investigation is now underway.
Officers are carrying our door-to-door enquiries in the area.
"We are taking this incident seriously and an investigation is underway to identify all those involved. We are treating this as an investigation into possible sexual exploitation and are keen to trace this young woman, who we think is aged in her early 20s, to ensure her safety. This will no doubt have caused worry to some members of the local community. I want to reassure residents that extra officers are on patrol in the area. If you live in the area and have any concerns our officers will be more than happy to answer your questions as best they can."
– Superintendent Christina Barret, Northumbria Police
Police say they are 'desperate' for more information about a missing 31-year-old man from Newcastle.
Michael Richard Whinhan from Oakfield Gardens in Newcastle was reported missing to police on November 23rd.
The last confirmed sighting of Michael was on November 14th and there has been no trace of him or contact from him since.
Police and his family are becoming increasingly worried for his welfare and are asking the public to contact them with any information they might have about Mr Whinham.
Michael has not been seen or heard from since November 14. We have been carrying out enquiries since he was reported missing to us on November 23 however we have been unable to find him or find anyone who has seen him since that date.

We know from family and friends that Michael has a routine and that involves doing things like withdrawing money from his bank at the same time every week, he hasn't done this since he has been missing which is very out of character, very unusual and makes us believe that something might be wrong.
– Superintendent Christina Barrett
Load more updates