Officer admitted wearing hat with 'I love weed' on but denied gross misconduct. Disciplinary panel was also told he defaced suspect's CV
Read the full story ›
Hearing was told PC wore hat with "I love weed" and defaced a suspect's CV during an investigation into allegations of child abuse
Read the full story ›
Advertisement
A North Yorkshire PC accused of wearing a wooly hat saying 'I love weed' while on duty has admitted misconduct.
A three day-hearing started today at North Yorkshire Police headquarters.
ITV Tyne Tees reporter Gregg Easteal tweeted PC Simon Ryan has admitted misconduct but denies gross misconduct.
Hearing told PC Ryan accepts facts of the case, admits misconduct but denies gross misconduct.
Hearing told he also wrote "paedo" on cv of unnamed individual found at an address during an investigation into alleged child sex offence.
Police say publicising an alleged sex attack on two teens by Syrian men would have frustrated inquiry. Four people have since been charged.
Read the full story ›
A North Yorkshire Police Officer, accused of going on patrol wearing a woolly hat with the slogan 'I love weed', is facing misconduct charges.
A three day hearing into the allegations is due to begin at North Yorkshire Police Headquarters today.
PC Simon Ryan faces allegations that, "whilst on duty at Northallerton police station he wore a black woolly hat stating 'I love weed' or words/pictures to that effect. Despite being advised to remove the hat, he resumed wearing the hat whilst on mobile patrol."
The force alleges that PC Ryan's conduct amounted to a breach of professional standards.
Police are setting up roadside screenings in a bid to stop fans getting behind the wheel after drinking while watching Euro 2016 matches
Read the full story ›
Advertisement
A prisoner from HMP Northumberland escaped on a stolen motorbike whilst attending a hospital visit.
Police were called to Cramlington Hospital in Northumberland at 6pm on Friday.
The prisoner, a 36-year-old man who had received treatment and was with prison staff, was leaving the hospital when he ran off. He subsequently escaped on a motorbike which he had stolen.
Officers found the prisoner and the stolen motorbike at an address in Wallsend at 8pm the same evening.
One man aged 36, has been arrested on suspicion of escaping from lawful custody, two others a man aged 27 and a woman aged 25, have both been arrested on suspicion of assisting an escapee.
Police in Richmond are appealing for information after a 70-year-old man had a large amount of cash stolen from his home by a sneak-in burglar.
The theft happened in Parkinson's Yard, Richmond between 1pm and 5pm on the afternoon of Monday April 4.
The suspect(s) got into the house through an unlocked front door and stole the cash from inside his home.
PC David Bowley of Richmond Police said:
"This was a callous crime targeted at a pensioner who was trusting enough to leave their front door unlocked, pending the arrival of an expected caller. I am appealing to anyone with any information about the burglary or knows who is responsible to contact us. It is also a timely reminder of the importance of keeping your doors locked at all times - even when you are at home - particularly now the lighter nights are with us, and people are more likely to be outside."
A man has been tasered and arrested after a stand-off with police in Newcastle.
At around 6.50pm on Monday evening police were called to the Welbeck Road area of Newcastle to reports of a man in distress.
Police found a man on a roundabout who had an axe at his feet and was indicating he had a concealed weapon.
The road was temporarily closed to allow police to deal with the incident and a cordon was put in place.
At around 8.35pm the 29-year-old man approached officers in an aggressive manner and he was subsequently tasered.
The man was then arrested for outstanding matters and taken into police custody.
The police say at no stage was there any risk to members of the public.
Police have been attending a serious incident on Flatts Lane, Normanby, this evening. The Great North Air Ambulance has also been on the scene.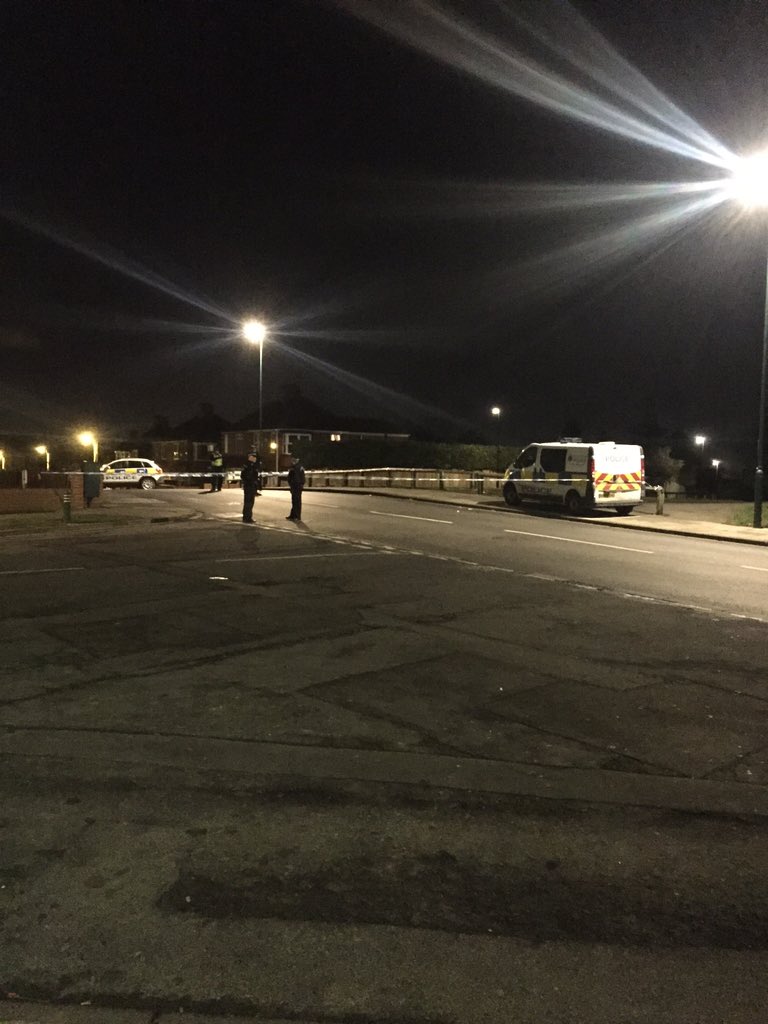 The road is closed and is expected to remain cordoned off for some time.
Flatts Lane, Normanby - Road closed near to the Banksfield Road junction. Serious police incident. Likely to remain closed for sometime.
Load more updates