Live updates
Baroness Thatcher's funeral
National
I will be leading tributes to Lady Thatcher, Britain's greatest peacetime PM, in the House of Commons at 2.30pm.
Baroness Thatcher's funeral
National
Members of Parliament travelling back to the UK from overseas to pay tribute to Baroness Thatcher can claim up to £3,750 in travel expenses, it was confirmed today.
MPs are able to claim for their journeys back following the recall of Parliament during the Easter recess, the Independent Parliamentary Standards Authority (Ipsa) says.
Advertisement
Baroness Thatcher's funeral
National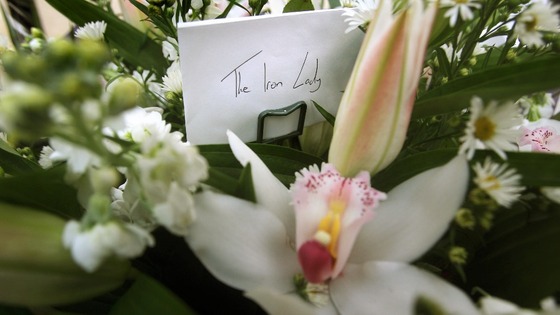 The funeral of Baroness Thatcher, which is being planned by a special Cabinet Office committee under the name 'Operation True Blue', will reportedly cost around £10 million.
Cabinet Office minister Francis Maude yesterday said MoD, the police, Number 10, Parliamentary authorities, the Thatcher family and the Conservative Party were in involved in planning the ceremony.
It will be the biggest security operation since the Olympics, according to The Sun, as fears mount that protestors could attempt to disrupt proceedings.
The Guardian says the threat of Irish republic terrorists are under the spotlight.
The Independent reports that social media and internet forums are being monitored for potential troublemakers.
Read - Margaret Thatcher's ceremonial funeral to be held at St Paul's Cathedral on Wednesday
Baroness Thatcher's funeral
National
The man who provided police protection to Lady Thatcher, Bob Milton, said the biggest risk to the former Prime Minister's funeral is the "lone individual".
He said opportunists could use the day to "mark their hatred" for the former Conservative leader.
Baroness Thatcher's funeral
National
With the passing of Baroness Margaret Thatcher, the world has lost one of the great champions of freedom and liberty, and America has lost a true friend.

As a grocer's daughter who rose to become Britain's first female prime minister, she stands as an example to our daughters that there is no glass ceiling that can't be shattered.

As prime minister, she helped restore the confidence and pride that has always been the hallmark of Britain at its best.
And as an unapologetic supporter of our transatlantic alliance, she knew that with strength and resolve we could win the Cold War and extend freedom's promise.
Here in America, many of us will never forget her standing shoulder to shoulder with President Reagan, reminding the world that we are not simply carried along by the currents of history—we can shape them with moral conviction, unyielding courage and iron will.

Michelle and I send our thoughts to the Thatcher family and all the British people as we carry on the work to which she dedicated her life—free peoples standing together, determined to write our own destiny.
– President Barack Obama
Baroness Thatcher's funeral
National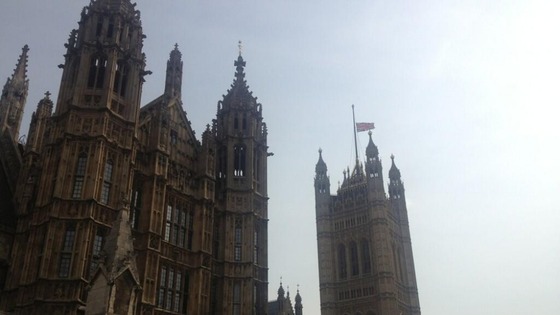 Advertisement
Baroness Thatcher's funeral
National
Thoughts + prayers of all Americans w Lady Thatcher's family + British people - a towering figure in British life who will be missed by many
Baroness Thatcher's funeral
National
Rob Harris, a reporter for The Associated Press, says the Premier League will not be asking clubs to hold a minute's silence for Margaret Thatcher.
Premier League won't be asking clubs to hold minute's silence for #Thatcher at matches
Baroness Thatcher's funeral
National
Former US President George Bush paid tribute to former Prime Minister Margaret Thatcher, saying she was an "inspirational leader" and a "great example of strength and character."
Laura and I are saddened by the death of Baroness Margaret Thatcher. She was an inspirational leader who stood on principle and guided her nation with confidence and clarity.

Prime Minister Thatcher is a great example of strength and character, and a great ally who strengthened the special relationship between the United Kingdom and the United States.

Laura and I join the people of Great Britain in remembering the life and leadership of this strong woman and friend.
Baroness Thatcher's funeral
National
Load more updates
Back to top