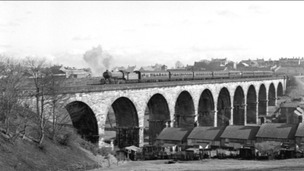 A new book uncovers the history of former North East railway lines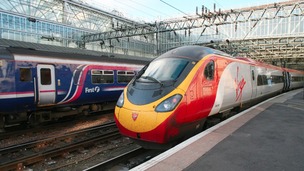 Rail passengers endured more morning misery today when an overhead line problem led to major disruption to key services.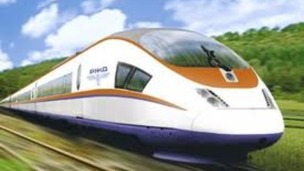 £32bn high speed rail link between London and Yorkshire has been revealed.
Live updates
The Tanfield Railway is the world's oldest working railway.
It is run almost entirely by volunteers, and this year, they have taken on a difficult job, replacing large parts of the track, often by hand.
Lucy Taylor went to see them at work.
East Coast privatisation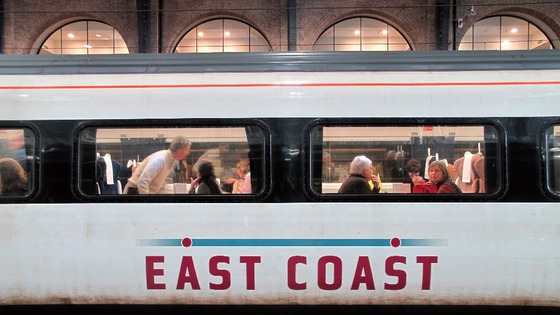 The process of re-privatising the East Coast Mainline begins today.
Companies will be invited to bid for the franchise to run the train service, which is currently owned by the government.
Labour argues it should remain nationalised.
Advertisement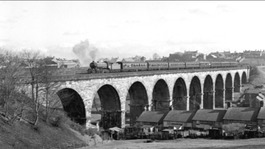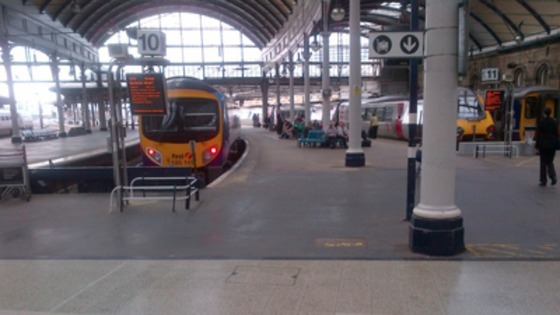 The Rail Accident Investigation Branch (RAIB) is investigating after a passenger became trapped in train doors and dragged a short distance at Newcastle Central Station.
It happened on 5 June 2013 on a Transpennine Express service from Newcastle to Manchester Airport.
It was reported to the RAIB on 3 July.
The doors were closing as the passenger reached the train, so she put her hand between them, expecting them to re-open.
The doors continued to close around her wrist.
The train then started to move, forcing the passenger to walk and jog alongside.
The conductor, who was leaning out of the rear cab window, could not see the trapped passenger due to the curvature of the platform.
Passengers on board the train noticed what was happening and pulled the emergency door release which automatically applied the brakes.
The train moved less than one coach length and the passenger was able to remain on her feet, receiving minor injuries.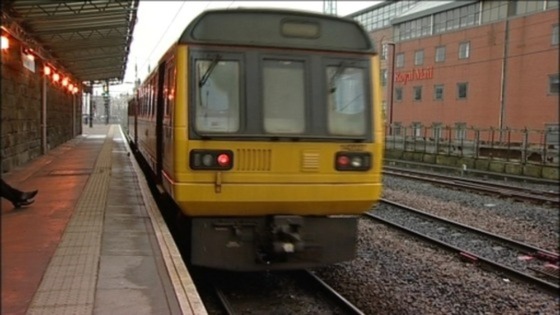 Alcohol is to be banned on the Newcastle to Carlisle rail route.
Starting on Saturday 22 June, the 7.25 pm service will be a 'Dry Train' meaning no alcohol will be allowed on board.
Alcohol is already banned on the 9.18 pm Newcastle to Carlisle service.
Martyn Guiver, Head of Crime Management for Northern Rail, said:
"We have had a number of complaints about alcohol related incidents, due to a small minority drinking alcohol on the train.
"We put the safety of customers and employees first and so this will now be a 'Dry Train'."
Bidding begins for East Coast
National
Virgin confirms it is planning to bid for the East Coast line franchise.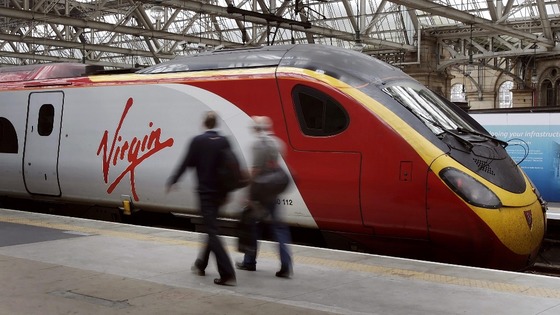 Advertisement
Bidding begins for East Coast
National
The East Coast rail line runs from London to Scotland's major cities, including Edinburgh, Aberdeen and Glasgow.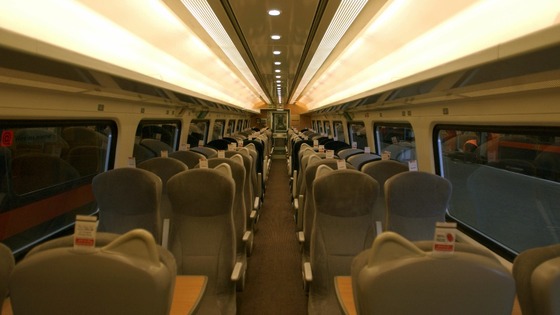 Over three years ago the line had to be nationalised because operator National Express revealed it couldn't afford to pay the franchise. The company was commited to a £1.4 billion contract.
No formal bidders have yet been confirmed, but it could reignite competition between Virgin Trains and FirstGroup who went head-to-head to run the West Coast line.
National
This programme is a major step in delivering tangible improvements to services, providing long-term certainty to the market and supporting our huge programme of rail investment.

Above all, in future franchise competitions we are placing passengers in the driving seat by ensuring that their views and satisfaction levels are taken into account when deciding which companies run our railway services.

Franchising has been a force for good in the story of Britain's railways, transforming an industry that was in decline into one that today carries record numbers of passengers.
– Patrick McLoughlin, Transport Secretary
National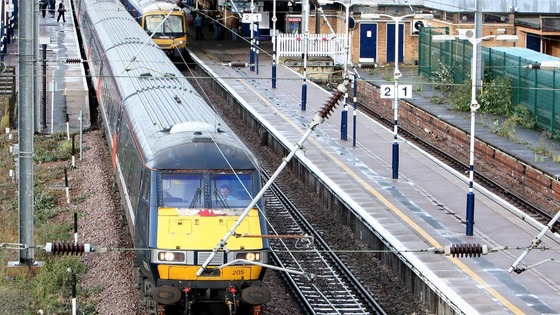 The East Coast rail route will be put back into private ownership after a long period under state control, the government will confirm this week.
Patrick McLoughlin, the Transport Secretary, will unveil plains to seek tenders for the London to Edinburgh service over three years after it was nationalised.
The decision to put one of Britain's most used rail routes back into private sector hands is expected to reignite the rivalry between Virgin Trains and FirstGroup, who competed for the West Coast franchise last year.
Rail delays for passengers
Calendar
Thousands of rail travellers have faced lengthy delays today after a major fault on the East Coast main line. A kilometre of overhead wiring was brought down by an engine last night.
It left two hundred Yorkshire bound passengers stranded overnight at Kings Cross station and delays for passengers which will reach into tomorrow.
Load more updates
Back to top