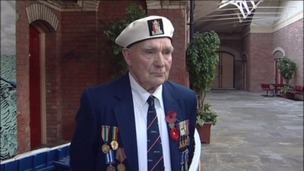 Second World War veteran finally receives a coveted Arctic Star medal for bravery at a special ceremony.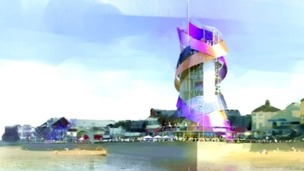 The Redcar Beacon has opened its doors to the public for the first time.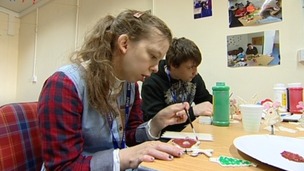 A business has been set up in Redcar to get teenagers with autism or learning disabilities into work.
Live updates
Family back road safety campaign
The family of a teenage girl, who died after being hit by a taxi on a night out, are supporting a campaign to make young pedestrians more aware of dangers on the road. Peter and Allison's daughter Kirsty died in Redcar last year.
The 'Check Before You Step Out' campaign aims to make 16 to 24 year olds pay greater attention to factors like alcohol and dark nights which can make their journeys more hazardous.
Flash floods that hit parts of Teesside earlier this month caused hundreds of thousands of pounds of damage - and people are still having to deal with the mess two weeks on.
Today, September 19, a meeting has been held in Redcar to discuss what could be done to stop it from happening again.
Frances Read reports.
Advertisement
Call for cash after flooding
Redcar and Cleveland Council's leader, Cllr George Dunning, has written to the local government Minister, Eric Pickles, making a special plea for help.
"I hope the Government will heed this call. A lot of people suffered from these floods.

"We will be responding to their requests to clean and make safe affected communities, but the council cannot do all this on its own.

"That is why we are approaching the government for Bellwin funding."
– Cllr George Dunning, Leader, Redcar and Cleveland Council
Call for cash after flooding
The government is being asked for money to help those affected by flooding after torrential rain in parts of the region last weekend.
Saltburn, Redcar and other areas of East Cleveland were hardest hit. A number of people were forced to leave their homes.
Redcar and Cleveland Council is asking for funds from special cash reserves held by the government for emergencies like this.
Shark washed up on Redcar beach
We received a report that a shark had been washed up on Redcar beach by a member of the public at 9am today.

We believe it is a Porbeagle Shark 3-4ft male, and that it may have been hit by a ship or boat.

The councils neighbourhood team were on hand quickly and removed the remains from the beach.
– Cllr George Dunning, Leader of Redcar and Cleveland Borough Council
Shark washed up on Redcar beach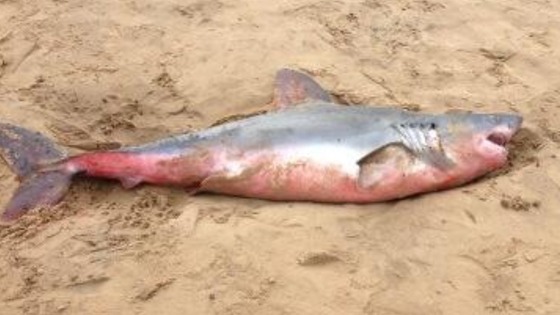 A 5ft shark has washed up on the beach at Redcar.
A council spokesman said the dead shark, which was discovered this morning, has now been removed by a specialist team.
Advertisement
A drink driver caught by police in Redcar was eight times over the limit, a senior officer has said.
The 36-year-old woman was stopped by Cleveland Police and tests showed she had 275mg of alcohol per 100ml of breath. The legal limit is 35.
Details of the incident last September were revealed by a Freedom of Information request and published by the Middlesbrough-based Evening Gazette newspaper.
"I am shocked and astounded by the high level of that reading.

"However that is quite a unique and isolated example.

"I am delighted we managed to capture and prosecute that person."
– Ed Turner, temporary Chief Inspector of Cleveland and Durham Specialist Operations Unit

The reading was taken at 7.25pm. The circumstances of why the woman was stopped were not clear.

Mr Turner said most people recognise the dangers of drink driving on a night out, but many did not think about the next morning.
"You really need to be careful and allow the time for the drink to get out of your system before driving."
– Ed Turner, temporary Chief Inspector of Cleveland and Durham Specialist Operations Unit
The Redcar Beacon has been named among the country's ugliest buildings by an industry magazine.
The seaside vertical pier, which cost £1.6m, was shortlisted for the annual Carbuncle Cup - a spoof award run by Building Design to find the worst architecture in the country. The 'winner' will be announced at the end of August.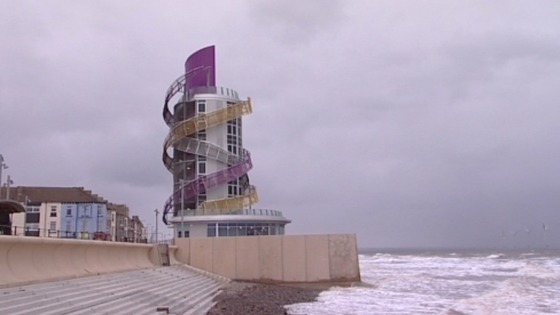 The British Transport Police are appealing for help tracing a man after a guard was assaulted. A man and woman boarded at train at Middlesbrough on 7 July. After it stopped at South Bank and continued towards Redcar, the man became abusive claiming the train had missed the station.
The 51 year old train manager, tried to calm the man. Suggesting the couple stay on the train until it returned at no extra cost.
The man then pushed the guard over from behind, hurting his head, grazing his arm and breaking his glasses. The couple left the train at Redcar.
This was an unpleasant physical attack on a member of rail staff who was simply trying to do his job. We will not tolerate behaviour and abuse such as this and will always seek to trace and convict anyone who engages in this type of unacceptable behaviour. I would urge anyone who may recognise the man, or know his current whereabouts to contact us
– PC Ryan Griffiths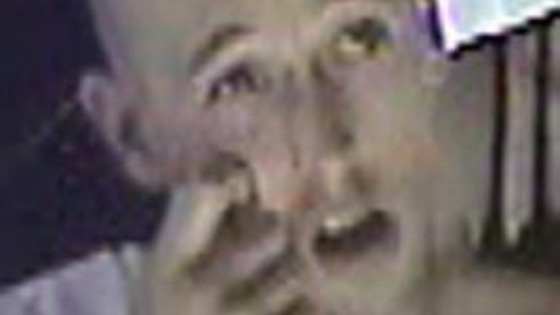 The British Transport Police are appealing for information after a train manager was assaulted whilst at work. He was onboard a service travelling between Middlesbrough and Redcar at about 3.15pm on Sunday, 7 July.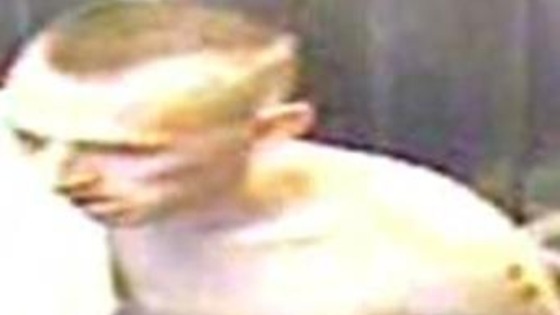 Load more updates
Back to top