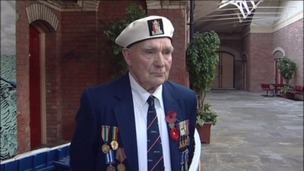 Second World War veteran finally receives a coveted Arctic Star medal for bravery at a special ceremony.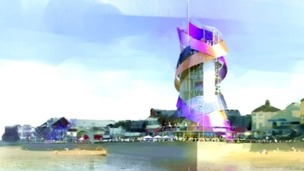 The Redcar Beacon has opened its doors to the public for the first time.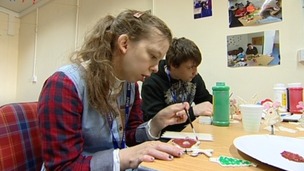 A business has been set up in Redcar to get teenagers with autism or learning disabilities into work.
Live updates
A 65 year old man has been taken to the James Cook University Hospital with head injuries after an incident in Chestnut Avenue, Redcar. The junction between Chestnut Avenue and Walnut Avenue has been closed while police carry our inquiries.
A disabled woman unable to share a bedroom with her husband has won an appeal over Redcar and Cleveland Council against the so-called 'bedroom tax'.
A tribunal found the council hadn't taken into consideration the woman's "disabilities and reasonable requirements.'
The tenant, who has chosen to be anonymous, suffers from various health conditions and this year had a stroke - leaving her requiring a wheelchair.
The tribunal concluded that, because of their unique circumstances, the couple needed a bedroom each.
Advertisement
Family back road safety campaign
The family of a teenager who died after being run over on a night out are warning young people to take more care on the North East's roads. Peter and Allison Fennon, from Redcar, say they do not want another family to lose a child.
They are backing a campaign which highlights alcohol consumption and being distracted by your mobile phone as key dangers for young pedestrians.
Our Teesside reporter Jonny Blair reports.
Family back road safety campaign
More pedestrians are killed or injured on roads in Newcastle than anywhere else in the North East and alcohol is one of the major factors.
The findings come from the education group Road Safety GB, which has launched a new campaign to reduce casualties.
"Check Out Before You Step Out" was launched at Newcastle Sixth Form College to target one of the most at-risk categories, those aged 16 - 24.
Drinking alcohol, being distracted by friends or technology and not paying attention contribute strongly to young people being killed or injured on roads.
More than 3,000 adults have been involved in pedestrian accidents in the North East over the last five years. Almost a quarter happened in Newcastle.
Alan Kennedy, Chairman of Road Safety GB, explains the problem:
Family back road safety campaign
The family of a teenage girl, who died after being hit by a taxi on a night out, are supporting a campaign to make young pedestrians more aware of dangers on the road. Peter and Allison's daughter Kirsty died in Redcar last year.
The 'Check Before You Step Out' campaign aims to make 16 to 24 year olds pay greater attention to factors like alcohol and dark nights which can make their journeys more hazardous.
Flash floods that hit parts of Teesside earlier this month caused hundreds of thousands of pounds of damage - and people are still having to deal with the mess two weeks on.
Today, September 19, a meeting has been held in Redcar to discuss what could be done to stop it from happening again.
Frances Read reports.
Advertisement
Call for cash after flooding
Redcar and Cleveland Council's leader, Cllr George Dunning, has written to the local government Minister, Eric Pickles, making a special plea for help.
"I hope the Government will heed this call. A lot of people suffered from these floods.

"We will be responding to their requests to clean and make safe affected communities, but the council cannot do all this on its own.

"That is why we are approaching the government for Bellwin funding."
– Cllr George Dunning, Leader, Redcar and Cleveland Council
Call for cash after flooding
The government is being asked for money to help those affected by flooding after torrential rain in parts of the region last weekend.
Saltburn, Redcar and other areas of East Cleveland were hardest hit. A number of people were forced to leave their homes.
Redcar and Cleveland Council is asking for funds from special cash reserves held by the government for emergencies like this.
Shark washed up on Redcar beach
We received a report that a shark had been washed up on Redcar beach by a member of the public at 9am today.

We believe it is a Porbeagle Shark 3-4ft male, and that it may have been hit by a ship or boat.

The councils neighbourhood team were on hand quickly and removed the remains from the beach.
– Cllr George Dunning, Leader of Redcar and Cleveland Borough Council
Shark washed up on Redcar beach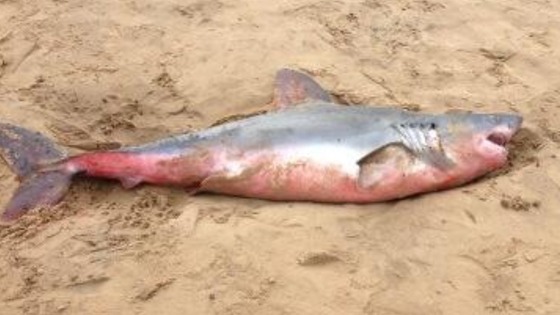 A 5ft shark has washed up on the beach at Redcar.
A council spokesman said the dead shark, which was discovered this morning, has now been removed by a specialist team.
Load more updates
Back to top