A man was rescued from his car that was washed into the ford in Westgate, near Stanhope.
He was trapped yesterday evening, trying to cross the ford, because of the swollen river and strong currents.
Durham and Darlington Fire and Rescue Service and a specialist Water Rescue Resource from Bishop Auckland freed him by using throw lines and a floating hose.
Hundreds of friends of 17-year-old Jordan Roberts, from Sunderland, have gathered together to pay tribute to him.
They transformed their local skate park into a memorial, standing in silence, lighting lanterns and then singing together in memory of the teenager, who drowned in the River Wear.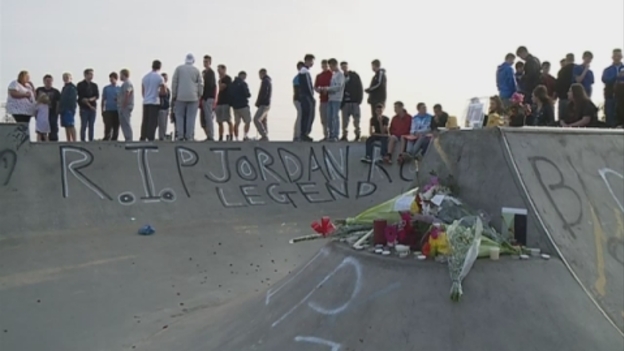 Advertisement
Friends of 17-year-old Jordan Roberts, who died while swimming in the River Wear in County Durham, have gathered together to pay tribute to him.
The community in Sunderland, where he lived, transformed their local skate park into a memorial, with tealights spelling 'RIP', photographs, flowers and his name painted onto the ground.
The community is also raising money to help Jordan's parents pay for his funeral. His brother, who also got into difficulty in the river, remains in hospital in a stable condition.
The mother of 17-year-old Jordan Roberts, who died after getting into difficulties in the River Wear on Monday has paid tribute to her 'wonderful and much loved' son.
In a message released through the family's police liaison officer, Brenda Roberts said the death of Jordan, who had seven brothers and sisters, had left everyone who knew him completely devastated.
"Jordan loved to be busy and loved going out to help people in the community. He would cut the garden or go to the shops for people who were unable to do so themselves. There is a page on Facebook with over 600 messages about our boy, which shows how much Jordan was liked and loved.
"And everyone's love has been shown through the cards and flowers we have received," said Mrs Roberts.
"Jordan loved to play jokes and was a happy-go-lucky boy who loved to ride about on his bike with his friends.
"Jordan will never be forgotten by anyone – his mam and dad, sisters, brothers, aunties, uncles, cousins, his friends and girlfriend. All the family, especially his mam and dad want to thank all of the crew and Robert ('Butch') for their help as they managed to save Callum, who is now recovering in hospital.
"It has been so weird writing this as I could go on and on. Jordan, you were taken away so soon. Keep smiling son, as your smile and laughter will never be forgotten."
Jordan's friends have arranged to meet at the Complex centre in Downhill, Sunderland, at 5pm today to light candles and lanterns in Jordan's memory and to pay their respects.
The inquest into the death of Jordan Roberts opened and adjourned this morning at Crook Coroner's Court. The family chose not to attend.
The coroner said more time is needed to investigate the circumstances of Jordan's death.
A review hearing is set to be held on 26th November.
Advertisement
Friends of Jordan Roberts have gathered together ahead of a memorial service tomorrow. Jordan died in the River Wear when he was out playing with his two brothers and a friend at Finchale Priory in Durham.
Today, friends met at the bike a skate park they described as 'Jordan's second home'.
A teenage boy rescued from the River Wear, where his brother drowned, remains in hospital. Jordan Roberts, who was 17, died after swimming with his two brothers and a friend when he got into difficulties early on Monday evening. His body was found after a search near Finchale Priory in County Durham.
Alan Dowse, an eyewitness at the River Wear, has described the moment he saw three brothers and a friend at the river.
Two brothers got into difficulty. The managed to pull one of them out, but could not reach the other brother, who disappeared. He has been named as Jordan Roberts, 17.
Police have since found a body believed to be the missing teenager.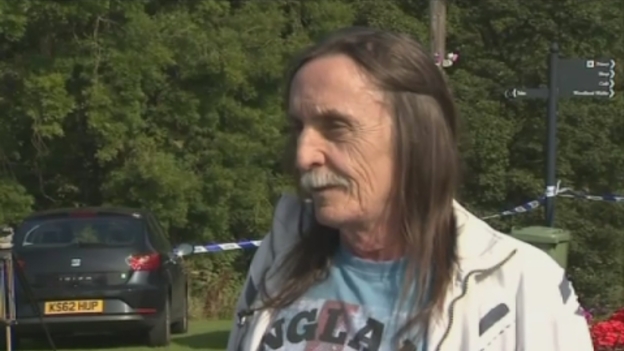 Alan Dowse, 58, from New York, North Tyneside was staying at a caravan park near the River Wear when the four young men made their way along the river.
He said: "I didn't see much but I did see when one of the men who had been in the water came rushing over the bridge he was screaming and shouting I've never heard anything like it. He was really really distressed. I tried to raise the alarm but the park warden had already called the ambulance. Within a short time there were about 39 vehicles here, ambulances, fire and rescue, mountain rescue.
When I woke up this morning some of them were still there. It's a very sad thing to happen."
Read More: Body thought to be Jordan Roberts found in the River Wear
Load more updates