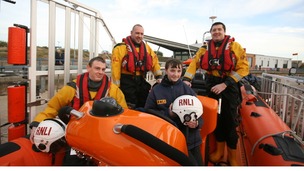 A girl from Gateshead has won a 'once-in-a-lifetime' competition to name one of the RNLI's newest and most advanced lifeboats.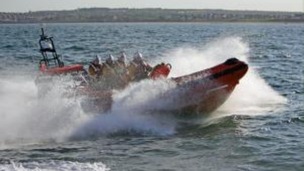 RNLI rescues in the North of England drop by 29% during the wettest summer in 100 years.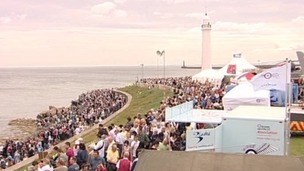 Lifeboat volunteers from Sunderland RNLI will be working this weekend to help crowds enjoy a the Sunderland International Air Show safely.
Live updates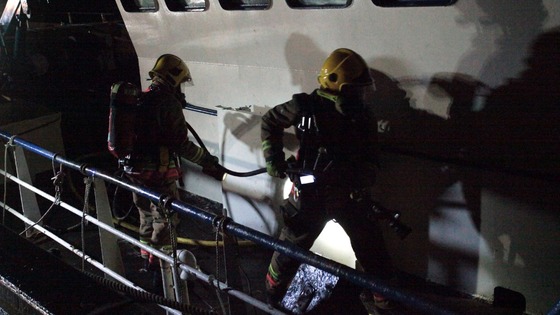 A fishing boat with six crew has been escorted to the River Tyne after a fire broke on board. The trawler, Replenish, was fishing for prawns 30 miles off the Northumberland coast.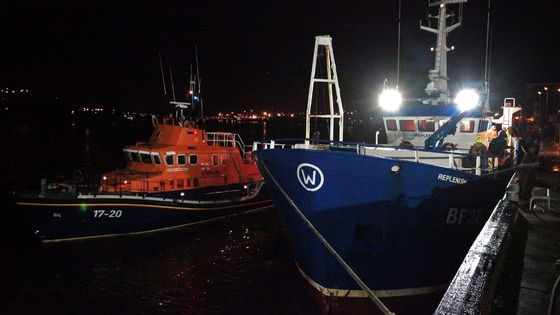 A lifeboat from Amble went out to Replenish but the crew had managed to put the fire out. She was escorted to North Shields and met by fire crews to make sure the blaze was completely extinguished.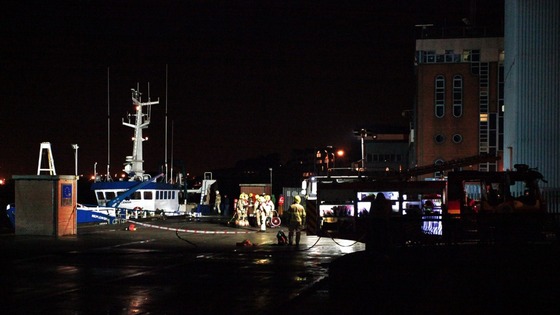 The six fishermen were fed and looked after by the Fisherman's Mission.
The body of a woman has been pulled from the mouth of the Tyne at South Shields.
A lifeboat crew and an RAF helicopter were called to the scene.
The woman, who was in her 40s, was flown to the Royal Victoria Infirmary in Newcastle.
The RNLI says there were no signs of life.
Advertisement
Fishermen rescued from North Sea
RNLI FOOTAGE
The crew of a fishing boat had to be rescued after the vessel got into difficulty and sank in rough seas around 30 miles of the coast of Tynemouth.
The four crew members were rescued by helicopter and taken to Wansbeck General Hospital.
RNLI crew members rescued a pit bull from the sea in County Durham after the dog jumped into the water from a pier. They stopped its owner from jumping in to save the dog at Seaham on Saturday.
A passer-by had called 999. The Seaham Coastguard Rescue Team and the Sunderland RNLI inshore lifeboat crew pulled the dog to safety.
"The owner was worried about her pet and told emergency services that she was going to enter the water to try to rescue her dog.

"This is something we strongly advise against, as you are likely to get into difficulty yourself.

"We find that most dogs manage to get themselves back to shore safe and well, but some owners do not.

"We'd also encourage owners to keep their pets on a lead. But if they do enter the water or fall down a cliff edge, please call 999 straight away and ask for the Coastguard."
– Graham Dawson, Watch Manager at Humber Coastguard
"Although primarily we are here to rescue human life we are happy for our assistance to be extended to animals, particularly as it can be so tempting for owners to enter the water putting themselves in a great amount of danger."
– Helmsman Ian Rowan
A new lifeboat station has been opened in Blyth to house the town's latest lifeboat.
The vessel was paid for by a Northumberland woman whose interest in the RNLI began as a young girl.
Watch Derek Proud's report
Busy summer for lifeboat crews
The RNLI says this summer has seen a huge increase in rescues compared to last year. Nationally the figure is around 25 per cent. Redcar RNLI says June to August 2013 has been its busiest since records began in 1802.
Dave Cocks, from Redcar RNLI, says if beach visitors observe simple precautions, they can help to reduce the number of call-outs.
Advertisement
Busy summer for lifeboat crews
The busiest lifeboat stations in the North of England this summer were:
Blackpool 62 launches (51 in 2012)
Sunderland 45 launches (45 in 2012)
Redcar 45 launches (24 in 2012)
New Brighton 34 launches (16 in 2012)
Hartlepool 30 launches (19 in 2012)
Busy summer for lifeboat crews
It's been a hectic summer period for the volunteer crew members at Redcar and I can't praise them enough for their commitment.

July was particularly busy for us. There were countless times where the crew had to leave their families to enjoy the sunny weather and rush off to help people who got into difficulties on or in the sea.

Over one weekend alone we launched five times, dealing with everything from people cut off by the tide to children being blown out to sea in a toy inflatable.
– Dave Cammish, Operations Manager, Redcar RNLI
Busy summer for lifeboat crews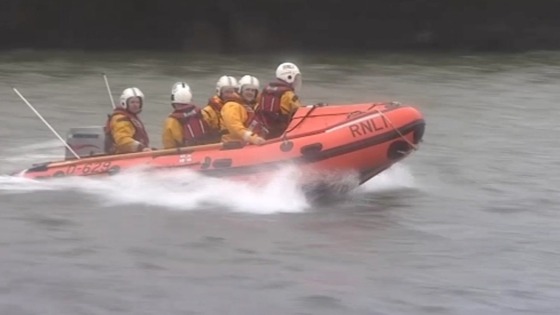 This summer was one of the busiest on record for lifeboat crews from the RNLI in the north. They dealt with more than 14 hundred incidents, up 23 per cent on last year. Sunderland, Redcar and Hartlepool were among the busiest lifeboat stations.
Rescue off Northumberland coast
Watch the dramatic rescue of three men who became stranded after their fishing boat crashed into rocks at Newbiggin-by-the-Sea:
A man has been airlifted to hospital after being rescued from a fishing boat that crashed into rocks off the Northumberland coast.
The 52-year-old was one of three men who were rescued by coastguards and lifeboat crews. He was taken to Wansbeck Hospital after suffering from spinal injuries.
Load more updates
Back to top