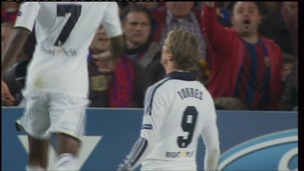 The Magpies continue their push for a top-four finish tonight when they travel to Chelsea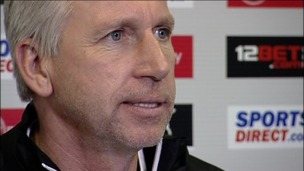 Alan Pardew says Newcastle United are still in the race for Champions League football despite his side's defeat last weekend.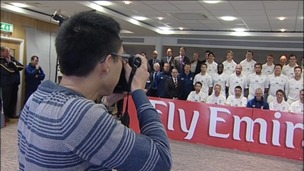 Former internationals Steve Harmison, Paul Collingwood and Graham Onions will all be fixtures at the Emirates ICG this summer.
Live updates
Will Welch remains as Falcons captain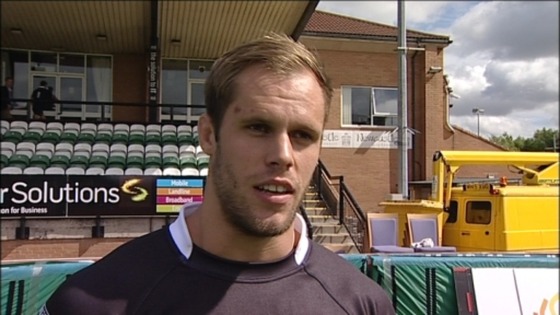 Newcastle Falcons academy product Will Welch has been named as the captain for a second season in a row.
After helping guide the team to the Championship title last season Dean Richards has handed the captaincy to the 23 year old for the team's return to the Aviva Premiership.
Welch, a former RGS pupil, is entering his fifth season with the club having just signed a two year contract extension.
He'll lead the Falcons out for the start of the new season on Friday 6th September against Bath.
Newcastle Falcons have made it into the finals of the JP Morgan Premiership Rugby 7's this evening. They will travel to Bath to compete with Leicester, Worcester, Gloucester, Harlequins and Saracens for the title.
Advertisement
World Cup Rugby
The Rugby World Cup is coming north in 2015.
St James' Park has been named as one of 13 venues that will host matches in two years' time, and the line-up is mouth-watering.
Simon O'Rourke went to the launch event in Newcastle.
World Cup Rugby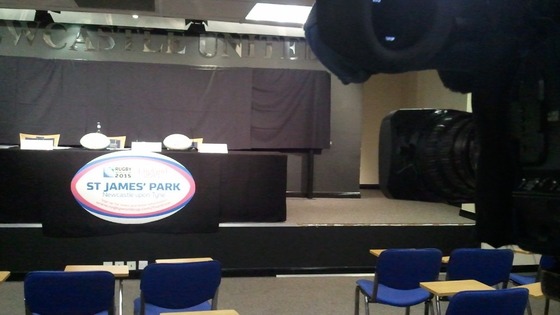 A press conference is about to get underway in Newcastle which will officially unveil the city as a host for 2015 World Cup Rugby.
St James' Park will be the venue for 3 matches. Teams playing at the stadium include the current World champions New Zealand.
World Cup Rugby
Hosting big names like New Zealand and South Africa in Newcastle during the Rugby World Cup in 2015 will be a great boost for local clubs, according to Paul Varley, who is Chief Executive of Newcastle Falcons and also a coach at Northern RFC in Gosforth.
"It is going to be such a great festival of rugby. And it is still two and a half years away as well, which means grassroots clubs have got time to plan.

"It is a great opportunity for all the kids to get involved, and really drive participation in the sport, absolutely."
– Paul Varley
World Cup Rugby
Newcastle's three Rugby World Cup games should raise the profile of the sport in a region dominated by football, according to many of those who play it.
Alex and Benedict from Newcastle School for Boys said they hope the event will be a boost for grassroots rugby in the North East.
Advertisement
World Cup Rugby
World Champions New Zealand will be coming to St James' Park for one of three Rugby World Cup 2015 matches being hosted in Newcastle.
The All Blacks will face Tonga at the stadium on Friday 9th October 2015. The other two games will see Scotland take on South Africa on Saturday 3rd October 2015, and Samoa on Saturday 10th October 2015.
St James' Park is one of eight football stadia to be selected as Rugby World Cup 2015 venues.
World Cup Rugby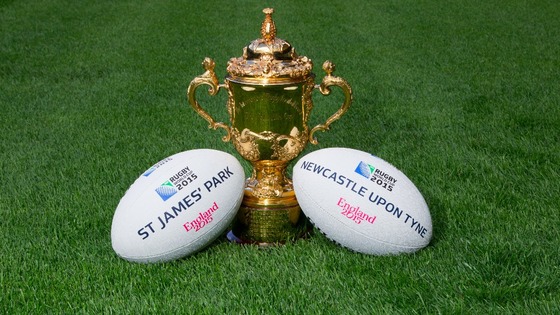 Newcastle's St James' Park will play host to: - Scotland v. South Africa, October 3rd - New Zealand against Tonga, October 9th- Samoa v. Scotland, October 10th
World Cup Rugby
Newcastle is to host three 2015 Rugby World cup matches at St James' Park.
The stadium will host Scotland, South Africa, New Zealand, Tonga and Samoa.
More details to follow.
World Cup Rugby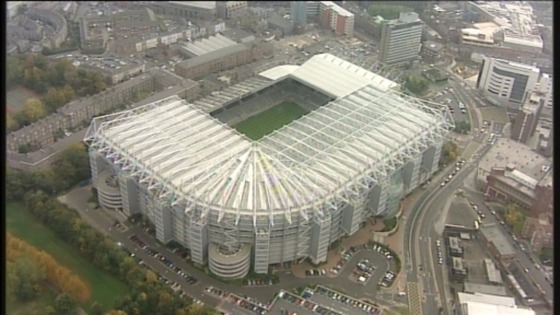 An announcement will be made soon as to whether Newcastle will host the Rugby World Cup 2015.
St James' Park has been shortlisted as a venue for 3 matches.
Newcastle City Council says it would provide a huge boost for the region.
The decision follows the city's role in the London 2012 Games when Olympic football matches were played at the stadium.
Load more updates
Back to top