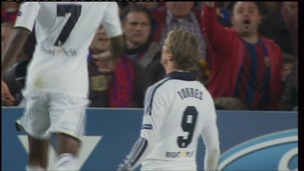 The Magpies continue their push for a top-four finish tonight when they travel to Chelsea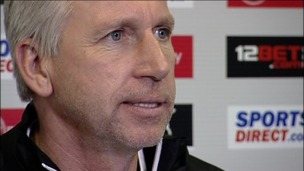 Alan Pardew says Newcastle United are still in the race for Champions League football despite his side's defeat last weekend.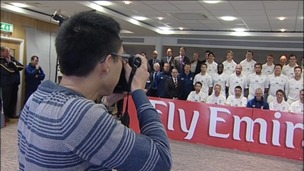 Former internationals Steve Harmison, Paul Collingwood and Graham Onions will all be fixtures at the Emirates ICG this summer.
Live updates
The former England international Jason Robinson has joined a coaching lesson to get some of the most disadvantaged children in the North East interested in sport.
The programme, run by The Prince's Trust, aims to help kids develop key skills which will make a positive impact on their lives.
Tyne Tees Sport
The cost of the Darlington Arena was too expensive for Darlington Football Club, but now the town's Mowden Park rugby team has hosted its first game at the newly named Northern Echo Arena.
Advertisement
Tomorrow, Darlington's football stadium will officially become a rugby venue.
The Arena is now owned by Darlington Mowden Park and they will play their first match at their new ground tomorrow against Bromsgrove.
Darlington Mowden Park have put up signs at their new home ahead of their first game at the stadium on Saturday.
The club host Bromsgrove at the Northern Echo Arena.
The 25,000-seater stadium was previously home to Darlington Football Club.
Tyne Tees Sport
Volunteers have been helping clear snow at the home of the Newcastle Falcons.
The club are due to host Cornish Pirates in Championship One at Kingston Park on Friday night. Despite heavy snowfall in recent days, Falcons officials say they're hopeful the game will go ahead as planned.
Tyne Tees Sport
Darlington Mowden Park rugby club now owns Darlington arena, which has been left empty since Darlington Football Club went into administration.
The deal was signed yesterday, December 5 and they will move in this month.
The rugby club says it wants to hold concerts at the stadium as well as bring more international matches to the town.
Advertisement
Tyne Tees Sport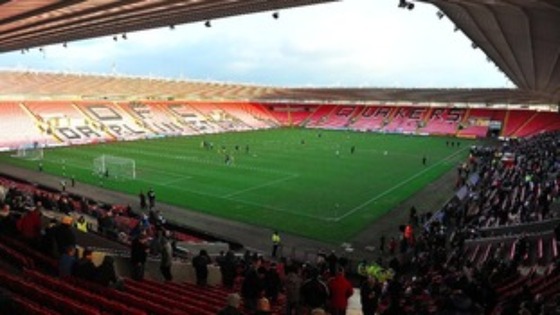 Darlington Mowden Park rugby team have completed a deal to buy the town's former football stadium.
The Quakers left their 25 thousand seater ground earlier this year after severe financial problems saw them relegated to the Northern League.
The rugby club hopes to start using the Arena early next year.
Darlington Football club now plays it's home matches in Bishop Auckland.
Tyne Tees Sport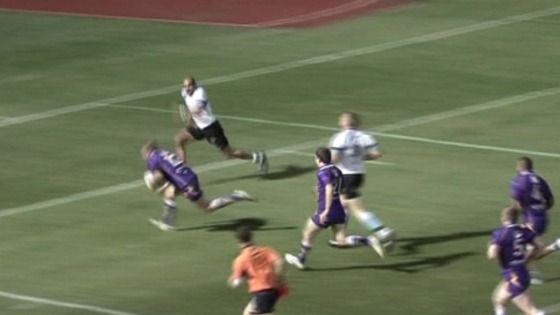 Gateshead Thunder had their first league win in over two years against Workington Town last night.
It prompted great celebrations for the club's long-suffering fans.
But it was no laughing matter for Workington.
The defeat ruined their chances of winning the Championship One title.
Tyne Tees Sport
Sunderland boss Martin O'Neill says he's sure Roy Hodgson will be a success as England coach, but was surprised Harry Redknapp wasn't given the job.
Speaking ahead of his side's trip to Fulham on Sunday, O'Neill said:
"Like everyone else in the country I thought Harry Redknapp would get the job.
"But if you look at Roy's record and the managerial experience he has at international level, I'm sure it's going to be a very, very good appointment.
"But I was surprised, I thought Harry Redknapp would get it."
Tyne Tees Sport
More details could emerge today of a last ditch attempt to buy Darlington Football Club.
Yesterday, a meeting of the club's creditors was cancelled after the community group bidding to buy the Quakers confirmed they were unable to pay its debts.
The move has cast further doubt over the future of the club, with liquidation now the likeliest outcome.
If an agreement between Darlington 1883 and the administrator is reached, Interim boss Craig Liddle says they must leave the Darlington Arena no matter what:
"They're looking at moving out of the Arena, which has been a huge drain on finances in the past. Possibly ground sharing."
He added: "It's the supporters who have been through an enormous amount in the last few months.
"They've raised funds, they've followed the team through probably one of the darkest periods in their history, and they deserve better than this.
"So it's important we try and rescue the club for their sakes."
Load more updates
Back to top