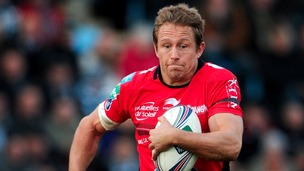 The former Newcastle Falcons and England player has announced he will retire this summer.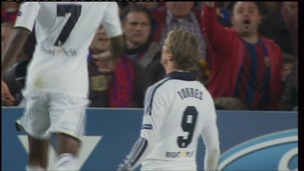 The Magpies continue their push for a top-four finish tonight when they travel to Chelsea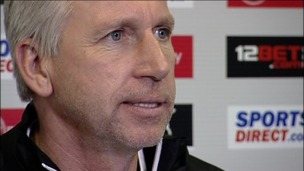 Alan Pardew says Newcastle United are still in the race for Champions League football despite his side's defeat last weekend.
Live updates
World Cup Rugby
Newcastle's three Rugby World Cup games should raise the profile of the sport in a region dominated by football, according to many of those who play it.
Alex and Benedict from Newcastle School for Boys said they hope the event will be a boost for grassroots rugby in the North East.
World Cup Rugby
World Champions New Zealand will be coming to St James' Park for one of three Rugby World Cup 2015 matches being hosted in Newcastle.
The All Blacks will face Tonga at the stadium on Friday 9th October 2015. The other two games will see Scotland take on South Africa on Saturday 3rd October 2015, and Samoa on Saturday 10th October 2015.
St James' Park is one of eight football stadia to be selected as Rugby World Cup 2015 venues.
Advertisement
World Cup Rugby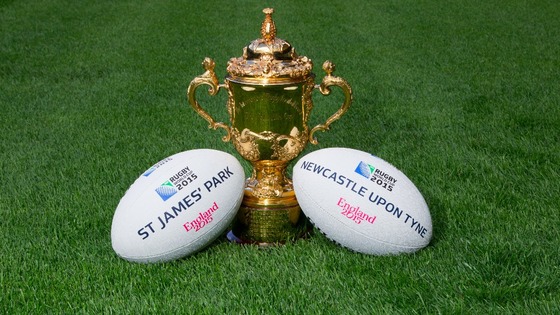 Newcastle's St James' Park will play host to: - Scotland v. South Africa, October 3rd - New Zealand against Tonga, October 9th- Samoa v. Scotland, October 10th
World Cup Rugby
Newcastle is to host three 2015 Rugby World cup matches at St James' Park.
The stadium will host Scotland, South Africa, New Zealand, Tonga and Samoa.
More details to follow.
World Cup Rugby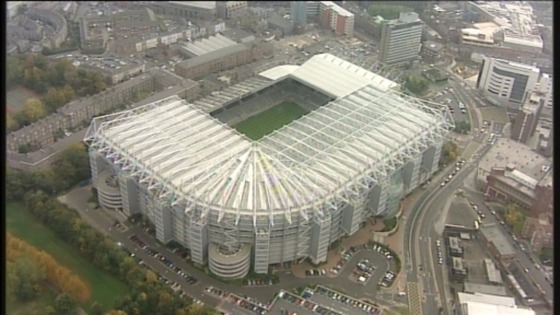 An announcement will be made soon as to whether Newcastle will host the Rugby World Cup 2015.
St James' Park has been shortlisted as a venue for 3 matches.
Newcastle City Council says it would provide a huge boost for the region.
The decision follows the city's role in the London 2012 Games when Olympic football matches were played at the stadium.
The former England international Jason Robinson has joined a coaching lesson to get some of the most disadvantaged children in the North East interested in sport.
The programme, run by The Prince's Trust, aims to help kids develop key skills which will make a positive impact on their lives.
Advertisement
Tyne Tees Sport
The cost of the Darlington Arena was too expensive for Darlington Football Club, but now the town's Mowden Park rugby team has hosted its first game at the newly named Northern Echo Arena.
Tomorrow, Darlington's football stadium will officially become a rugby venue.
The Arena is now owned by Darlington Mowden Park and they will play their first match at their new ground tomorrow against Bromsgrove.
Darlington Mowden Park have put up signs at their new home ahead of their first game at the stadium on Saturday.
The club host Bromsgrove at the Northern Echo Arena.
The 25,000-seater stadium was previously home to Darlington Football Club.
Tyne Tees Sport
Volunteers have been helping clear snow at the home of the Newcastle Falcons.
The club are due to host Cornish Pirates in Championship One at Kingston Park on Friday night. Despite heavy snowfall in recent days, Falcons officials say they're hopeful the game will go ahead as planned.
Load more updates
Back to top