Pop group, The Vamps, are set to bring their show to Scarborough Open Air Theatre on Saturday 20 June.
The Vamps is made up of four teenage boys from different areas of the UK. They met throughYouTube - where they have had 15million hits.
Scarborough RNLI is celebrating after reaching its target of £200,000 towards the cost of a launch and recovery vehicle.
Read the full story ›
Advertisement
Police are appealing for witnesses about a possible assault involving a woman and boy in Scarborough town centre. It happened outside Boots on Westborough between 12.20pm and 12.45pm on Tuesday 23 December. Police are working to establish the full circumstances surrounding the incident. A local woman, in her 20s, has been arrested in connection with the investigation.
Street signs have been put up in York and Scarborough to encourage revellers to stay safe this Christmas.
Read the full story ›
Scarborough Council will decide if they're to invest £135,000 to bring the Tour de Yorkshire to the town. The two day cycling race is set to take place next May. The final route is yet to be agreed but Scarborough could be the starting location for day two.
Iain Wright, the MP for Hartlepool, has said the town is a "close-knit" family, in light of today's World War One memorial service.
He also pointed out that some of his constituents' "direct ancestors" perished when the North East coast was bombarded by German warships 100 years ago today.
Advertisement
A ceremony has been held in Hartlepool to mark 100 years since the town was bombarded in World War One.
There have also been events in Scarborough and Whitby.
100 years ago today five German battle ships struck the North East coast. 151 people were killed in the attack.
A memorial has been unveiled in Hartlepool to mark 100 years since the town was bombarded in World War One.
Dignitaries have been laying wreaths and singing hymns at a ceremony in St Mary's Church in Scarborough to remember the 100th anniversary of the World War One bombardment.
Thousands of German shells were fired at Hartlepool, Scarborough and Whitby in the first enemy attack on British civilians during WW1.
People in Hartlepool gathered for an early morning service to remember the lives lost during World War One.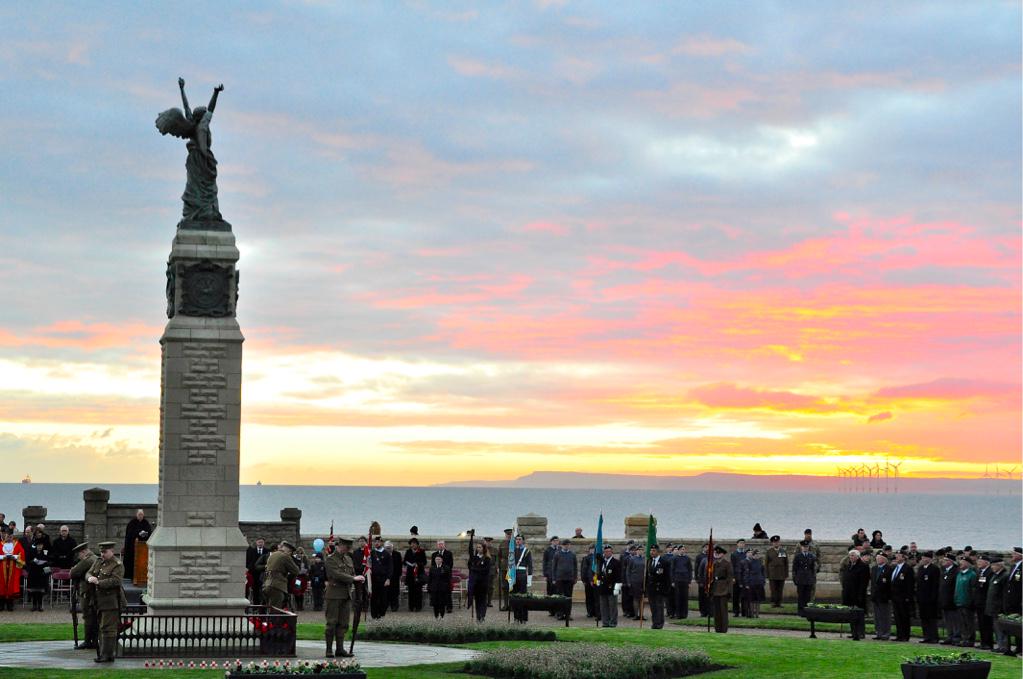 Load more updates