A missing snake has been found in Scarborough.
Police are now trying to trace it's owner.
The albino corn snake was found in Aberdeen Street this lunchtime (May 20th) - it had slithered into a garden and got stuck.
Officers made sure it was safe, and handed it over to the care of the RSPCA.
Such snakes are not venomous.
North Yorkshire Police are appealing for help to trace a man wanted for recall to prison.
Craig Uden, 27, has connections with Scarborough and is believed to be in the Scarborough area.
He was originally arrested for theft and assaulting a police officer. He was sentenced on 9 November 2015, and released from prison on 9 May 2016, but has since been recalled to custody as he has failed to reside at an approved address and displayed poor behaviour.
Anyone with any information about his whereabouts is urged to contact North Yorkshire Police on 101.
Advertisement
Police were called to a serious road traffic collision at Westborough, Scarborough at 12.45pm today.
The incident involves an elderly couple in a car and a bus.
Medics have also been called to the scene and have given urgent medical attention to the man who was driving the car.
The woman passenger has been treated at the scene but her injuries are not believed to be serious.
There are no reports of any further injuries at this time and it is believed that there were no passengers on the bus.
The road is currently closed near the Stephen Joseph Theatre and traffic is being diverted while investigations are carried out.
The incident currently remains ongoing and the road is likely to be closed for several hours.
More than two million spectators cheered on this year's Tour de Yorkshire. The county has been referred to as the 'heartland of cycling'.
Read the full story ›
Huge crowds came out despite wind and rain as cycling's Tour de Yorkshire rolled through the region.
It was a big day for Middlesbrough which hosted the start of the third and final stage. As Gregg Easteal reports, the town certainly made its mark: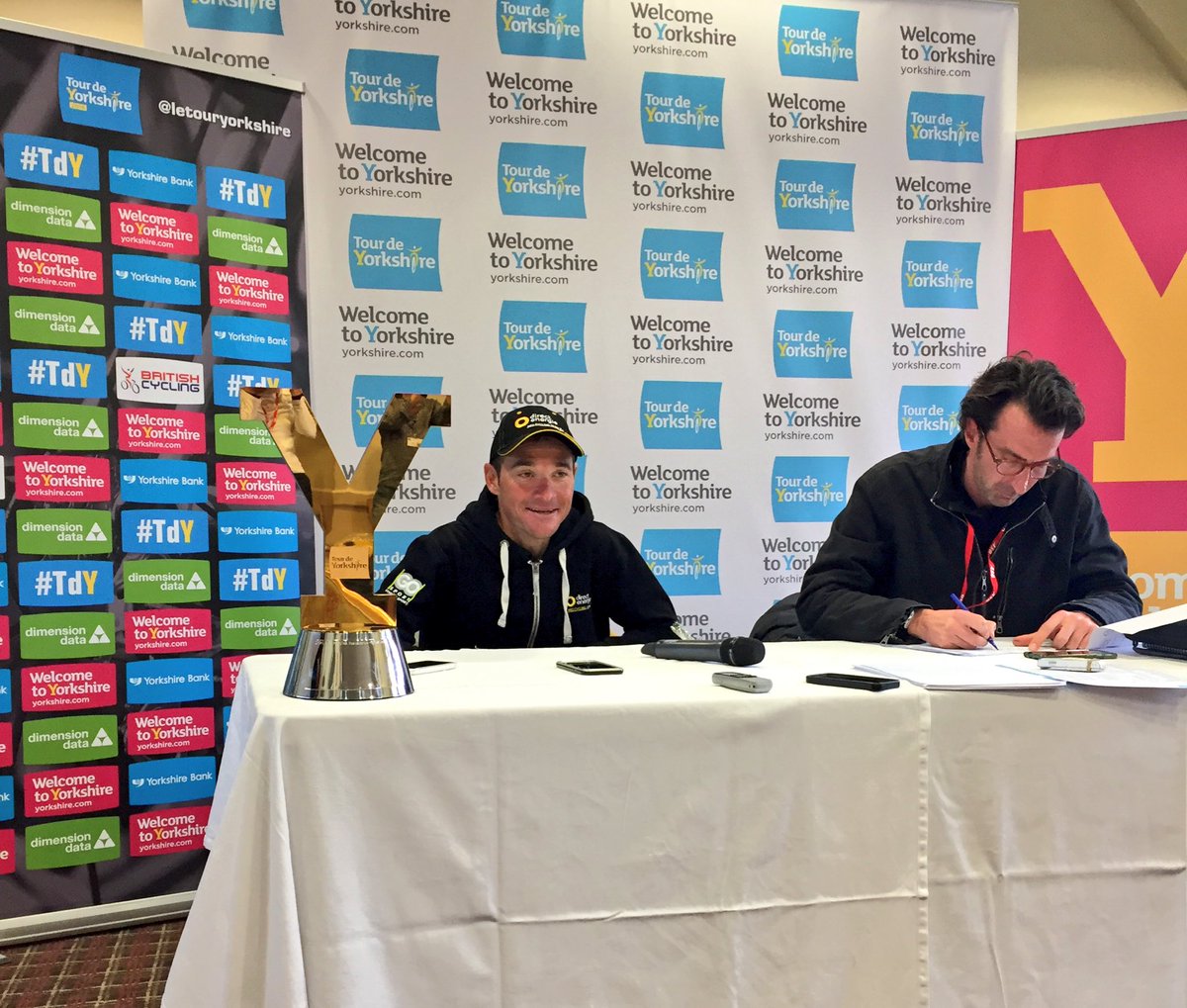 Advertisement
Thomas Voeckleur leads the Tour de Yorkshire 2016.
The Frenchman won Stage 3 with a time of 4h 51m 57s.
Thomas Voeckleur has won Stage 3 of this year's Tour de Yorkshire.
The Frenchman crossed the finish line at North Bay in Scarborough in 4h 51m 57s.
Voeckleur is leading the Tour overall with a total time of 13h 05m 16s.
Crowds are gathering along North Bay at Scarborough for the finish of Stage 3 of the Tour de Yorkshire.
The riders are due to finish at around 4:25pm.
Load more updates