A hairdresser from Seaham had to have a finger amputated after catching a flesh-eating bug from a spider bite. Andrea Wallace was bitten by a False Widow spider. Doctors said the bite could have killed her.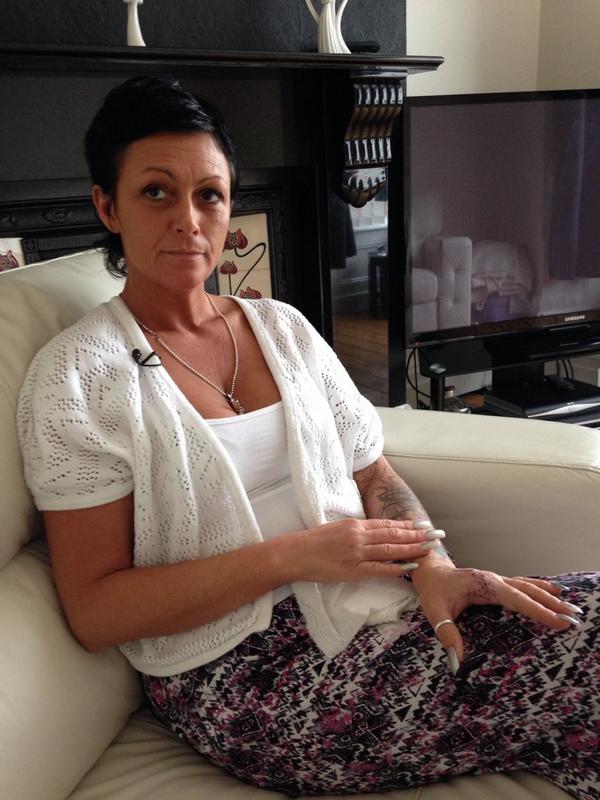 The RNLI has described a yacht fire 10 miles off the North East coast as a 'very frightening situation'. The sailor abandoned the yacht and was unhurt.
'Fortunately the sailor was uninjured but it was very sad to see his yacht burn and then sink so quickly. We understand the boat was his home and he was sailing from Iceland to Holland, but it looks like he's lost nearly everything.

'He seems to have done all the right things in what must have been a very frightening situation. He launched the liferaft correctly and had everything he needed to keep safe, including a lifejacket, flares and water. He's now being looked after by the Coastguard and we wish him well for his journey home.'
– Hartlepool RNLI coxswain Robbie Maiden
Advertisement
A sailor had to abandon his yacht 10 miles off the North East coast after an explosion started a fire on board.
Hartlepool RNLI helped the man at 5.50am this morning (August 22). When volunteers arrived, the 38ft yacht was well alight.
A cat from County Durham has been selected as 'National Cat of the Year'. Nelson, owned by Andrea Huntley-Crow, of Seaham, has also won the Most Incredible Story award.
Nelson, 20, has had struggles. He was thrown into the sea in a sack, lived rough on the docks, lost an eye and suffered a heart condition.
We caught up with Nelson before he was announced as the winner.
People in Seaham are trying to raise £85,000 to keep a statue which was only supposed to be on display there for three months.
Read the full story ›
Lifeguards in Seaham came to the rescue of a labrador who got into trouble while going for a dip.
The dog, called Cruz, was spotted struggling in the water 300m off the north end of Seaham beach yesterday afternoon.
Four canoeists helped two RNLI lifeguards to get the distressed animal back to the beach.
After a drink of water, Cruz seemed unaffected by his ordeal.
His owner thanked the RNLI, and added: "Cruz is usually such an obedient dog, he even fetches my newspaper.
"He always comes back when I call him but I think he was just having an "off" day!"
Advertisement
A County Durham artist has created a new World War One memorial. The steel statue took five months to make and weighs more than a ton.
Read the full story ›
The Great North Air Ambulance said a man has been injured after an electrical explosion at West Lea, near Seaham in County Durham.
A man has appeared before Sunderland Magistrates today (March 27) charged with a string of sexual offences.
27-year-old Carl Todner of Elgin Avenue, Seaham, appeared on five counts of sexual assault, one of inciting a child to engage in sexual activity and another of outraging public decency.
He has also been charged with four counts of exposure.
The offences are alleged to have taken place in the Sunderland and South Tyneside areas between March 9 and March 25.
He has been remanded in custody to appear again on April 7.
Opera star Sir Thomas Allen, who was born in County Durham, is to be awarded the Queen's Medal for Music 2013. The baritone and director has been recognised by Buckingham Palace for his major musical influence on the nation.
The Seaham-born singer is said to be the inspiration behind Billy Elliot. Sir Thomas' talent was first discovered at grammar school in the 1960s. He went on to earn a place at the Royal College of Music.
He made his debut with the Royal Opera House as Donald in Billy Budd in 1971. In 1989, he was made a CBE and 10 years later he was knighted.
Load more updates