Lady Elsie, Sir Bobby Robson's widow has released a Christmas message to say thank you for all the support the Sir Bobby Robson Foundation has received in 2016.
The foundation was launched in 2008.
In 2016, we made our largest contribution to date, £1 million, to fund clinical research and nursing posts at the new Wolfson Childhood Cancer Research Centre. We also funded a Consultant Clinical Scientist, which is a new patient treatment and research role, to ensure we're getting the most out of the cutting-edge radiotherapy treatment we're also helping fund.

We continue to work within the NHS and in partnership with other cancer charities and organisations like Newcastle University. Finding more effective ways to detect and treat cancer is a team effort and we are proud to play our part.

For me, this year was also very special because we broke through the £10m fundraising barrier.

This incredible achievement seems all the more remarkable because of the way we're set up, without professional fundraisers to organise events or coordinate volunteers. I know Bob would be as touched and amazed as I am at the heartfelt support our charity continues to receive.

Thank you, as ever, for your support for our Foundation. We really do appreciate it and may I wish you and your loved ones a very happy Christmas and a healthy New Year.
– Lady Elsie, The Sir Bobby Robson Foundation
Patients and staff at the Sir Bobby Robson Cancer Trials Research Centre in Newcastle welcomed Rafa Benitez when he arrived for a tour.
Read the full story ›
Advertisement
The jersey to be worn by Widnes Vikings in the Super League's Magic Weekend has raised almost £40,000 for the Sir Bobby Robson Foundation
Read the full story ›
NUFC fans and supporters of the Sir Bobby Robson Foundation have tweeted memories of thim on what would have been his 83rd birthday.
Read the full story ›
Newcastle legend Kevin Keegan is the first person to back the #ImOnIt campaign supporting the Sir Bobby Robson Foundation.
Read the full story ›
A young football fan will attempt 10,000 'keepy ups' in a month to raise money for the Sir Bobby Robson Foundation.
Read the full story ›
Advertisement
A £3 million radiotherapy system is being used to treat cancer patients at the Freeman Hospital in Newcastle.
Read the full story ›
It's five years since the death of Sir Bobby Robson. Since then the cancer charity he established has raised more than £7million.
Read the full story ›
On this day 5 years ago Sir Bobby Robson left us. A gentleman. A leader. An inspiration. A friend. #RIPBobby
5yrs ago today we lost not only a great manager but a great man too. His tremendous legacy lives on through the fantastic @sbrfoundation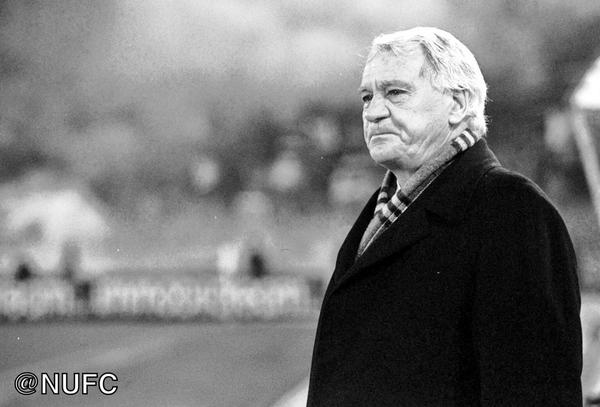 5th anniversary of Sir Bobby Robson's passing today. A gentle man, a great football man, never forgotten. Love to his family and friends.
Load more updates