It's known as the Geordie cancer drug and has been hailed as one of the most important new medicines in cancer research.
Developed by scientists in Newcastle, Rucaparib is being tried on patients across the North East
It is one of many potential medications being tested at the Sir Bobby Robson Cancer Trials Research Centre.
Our Health Correspondent Frances Read has this report.
The Sir Bobby Robson Foundation has announced it has reached the £8 million pound mark.
The news comes on the seventh anniversary of the the charity, which funds research into clinical cancer trials.
Sir Bobby, who lost his battle with cancer in 2009, set-up the foundation with the aim of raising half a million pounds.
The clinical trials, which take place at the Freeman Hospital in Newcastle, help cancer patients from across the North East and Cumbira
We're absolutely thrilled by this new fundraising total. It's incredible really. We had no idea how well-supported we would be when we launched in 2008. Bob would be stunned.
– Lady Elsie Robson, Sir Bobby's Widow
Advertisement
There were mixed reactions on the streets of Newcastle to proposals to erect a statue to former Newcastle footballer Alan Shearer outside St James's Park.
Some said he was a football hero and a charity fundraiser and deserved the recognition. But one man said he was a "minor legend" and not a major legend in the same category of Sir Bobby Robson and Jackie Milburn.
For a round up of the comments click below.
A £3 million radiotherapy system is being used to treat cancer patients at the Freeman Hospital in Newcastle.
Read the full story ›
It's five years since the death of Sir Bobby Robson. Since then the cancer charity he established has raised more than £7million.
Read the full story ›
On this day 5 years ago Sir Bobby Robson left us. A gentleman. A leader. An inspiration. A friend. #RIPBobby
5yrs ago today we lost not only a great manager but a great man too. His tremendous legacy lives on through the fantastic @sbrfoundation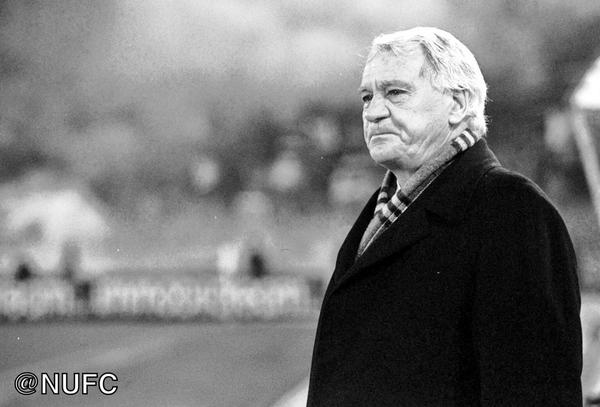 Advertisement
5th anniversary of Sir Bobby Robson's passing today. A gentle man, a great football man, never forgotten. Love to his family and friends.
Today (July 31) marks the fifth anniversary of the death of Sir Bobby Robson.
Since the death of the footballing legend, the cancer charity he established has gone from strength to strength.
The Sir Bobby Robson Foundation has raised more than £7million.
His widow, Sir Elsie Robson and son Mark talk about his legacy:
Wreaths were laid in honour of the former Newcastle United manager Sir Bobby Robson, before the Magpies pre-season friendly against SC Braga.
Saturday 11th August was named Sir Bobby Robson National Football Day, to mark the 150th anniversary of the FA.
The match, which was Newcastle's last before the new season, ended 1 all. The Newcastle goal came from captain Fabricio Coloccini.
The first National Football Day has been held, named in honour of Sir Bobby Robson who died in 2009. As part of the FA's 150th anniversary, children have taken part in footballing events. In Durham it was supported by Premier League referee, Howard Webb.
Watch Frances Read's report:
Load more updates