Detectives to ask Newcastle fans for help over man's murder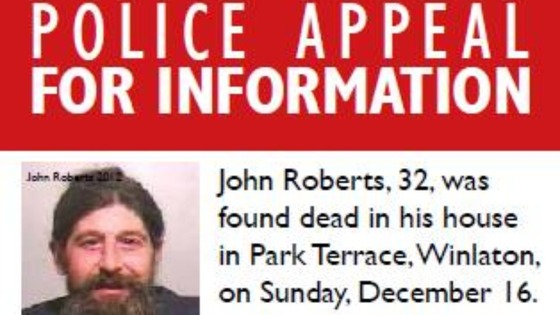 Detectives will hand out this leaflet to fans heading to this afternoon's Newcastle game against Reading at St James's Park. John Roberts was a well known Newcastle fan and was nicknamed John "The Badge" by fellow supporters. He was found murdered in his home in Winlaton in Gateshead in December.
Police will then travel to Mr Roberts's home to hand out more leaflets to people in the area as they continue their appeal for help.