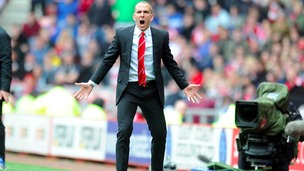 Newcastle United host Arsenal while Sunderland travel to Tottenham in the final day of this season's Barclays Premier League campaign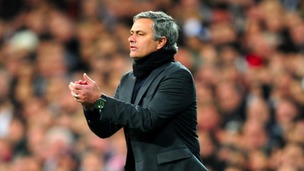 Sunderland boss Paolo Di Canio says it would be "fantastic" if Jose Mourinho returned to manage in the Premier League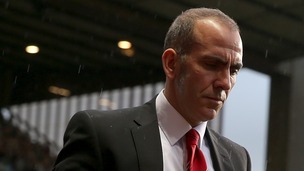 Sunderland boss Paolo Di Canio says his team were beaten by Aston Villa because they "relaxed" after the wins over Newcastle and Everton
Live updates
Match Preview: Sunderland v Norwich
by Phil Roscoe
Sunderland host Norwich in the Barclays Premier League on Sunday. The clash at the Stadium of Light brings together two teams on the edge of darkness.
Sunderland students talk to Pam and Ian about their special Kenyan Sunderland AFC fundraising
A group of students are making a film to highlight how donations from our region to a football team in Kenya has brought life to their village.
The Sunderland university students have been to the village of Karai 4,500 miles away and saw first hand the dramatic changes that have taken place through support for Sunderland AFC Keroche.
The team, who play in old kit donated by Sunderland fans, is now in it's sixth season.
Their good fortune has largely come about because they were spotted on Facebook by Sunderland fan Gary Lamb who wanted to help the penniless club.
The students came into the studio to talk to Pam and Ian about what they have been doing.
Advertisement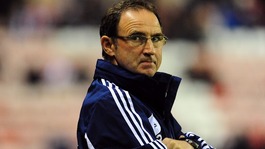 The Black Cats travel to Loftus Road on Saturday to face the Premier League's bottom club Queens Park Rangers
Read the full story
O'Neill predicts tough QPR test
Sunderland boss Martin O'Neill believes Queens Park Rangers will prove to be tough opponents when the two sides lock horns on Saturday.
The London club are still bottom of the Premier League table but are now just four points from safety after last weekend's 2-1 away win at Southampton. O'Neill says Harry Redknapp's team will be full of confidence going into tomorrow's clash at Loftus Road.
He said: "I think that Queens Park Rangers will be buoyed from last week's victory. We should glean something ourselves from coming back from 2-0 behind against Fulham.
"So I think it will obviously be a tough game, and I think it might be a bit more open than people would imagine."
Sunderland partners up with Nelson Mandela Foundation
Sunderland AFC is joining up with the Nelson Mandela Foundation in South Africa to promote the former President's legacy and to raise awareness of social issues such as diversity in football's efforts to stop racism from within the game.
The club will be a Legacy Advocate for the foundation and is supporting a number of fundraising initiatives over the next 18 months, including a Gala dinner and designating the forthcoming match against Manchester United on March 20th as 'Nelson Mandela Day'.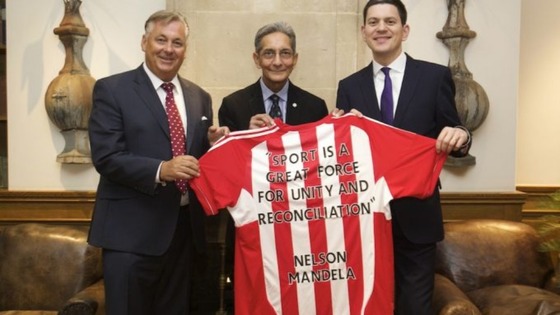 *Margaret Byrne, CEO of Sunderland AFC, said: *
"It is a huge honour for Sunderland AFC to have been selected by the Nelson Mandela Foundation as a Legacy Advocate.
"Our football club prides itself on using its influence wherever it can to strengthen communities and improve lives, whether locally in our own region or on a global platform.
"This is also a fantastic opportunity for us to extend the work we have already begun in Africa.
We hope that through our association with such a renowned organisation as the Nelson Mandela Foundation we can promote the positive aspects of football around the world, whilst exploring how we can work together on the issue of eradicating racism not just from within football but society as a whole"
*Achmat Dangor, Chief Executive of the Nelson Mandela Centre of Memory, said: *
"We strive to live up to Nelson Mandela's ethos of inclusivity and reconciliation. We therefore need to secure the Centre's financial independence.
"We are delighted that Sunderland AFC is joining us on this journey and we are sure that with this club's stature and history our efforts will get a great boost."
**
***Sunderland AFC's Vice Chairman, David Miliband, added: *
"There is no more iconic figure in the world today than Nelson Mandela. His values of equality, justice and reconciliation are the inspiration to millions and this partnership is a wonderful symbol for Sunderland in Africa and a huge honour for our football club.
"As a club which prides itself on its commitment to charitable work, to the community as a whole through our own Foundation of Light, and to the pursuit of excellence in all we do, we see tremendous potential in working with the Nelson Mandela Foundation.
"The club's own Foundation has already provided a wonderful platform on which we can build and develop community engagement both in our own region ... and by partnering with such an iconic organisation we aim to harness expertise and share knowledge, which will be hugely beneficial to us all."
Sunderland winger McClean in Twitter bother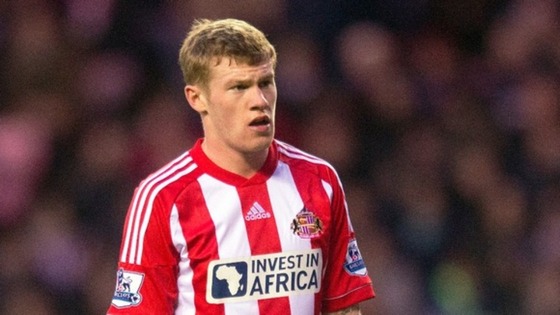 Sunderland midfielder James McClean has closed down his Twitter account after finding himself embroiled in further controversy.
It is thought that the Derry-born player made the move after sparking an angry response when he tweeted about a Wolfe Tones song, the Broad Black Brimmer, at the weekend.
The song tells the story of a boy whose father is killed fighting for the IRA.
McClean's post attracted criticism from Gregory Campbell, DUP MP for East Londonderry, who advised the 23-year-old to "stick to football".
McClean has previously been abused on the social networking site after opting to play for the Republic of Ireland rather than Northern Ireland, and for his decision not to wear a Remembrance Day poppy on his shirt.
He also landed himself in hot water with international manager Giovanni Trapattoni after expressing his disgust at being left out of the team for the Republic's World Cup qualifier in Kazakhstan in September, and later issued an apology to the 73-year-old Italian.
Club boss Martin O'Neill has also been less than happy with the player's use of Twitter and will hope his latest withdrawal from the site is permanent.
The versict of misadventure is in for the case today - we are not sure whether this is something that will signal the end of the case.
Advertisement
Former Sunderland player faces two year football ban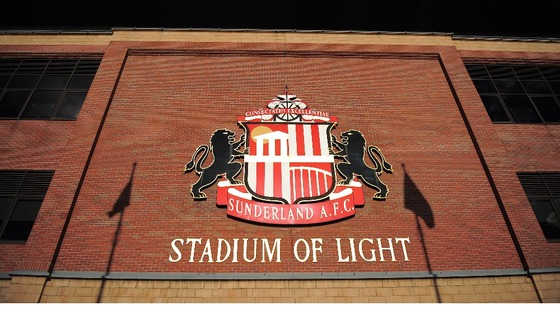 Former Sunderland player Lewis Gibbons has been given a two year ban following an investigation by the FA into a failed drugs test.
The 18-year-old tested positive for cocaine and cannabis in October of last year.
A statement from the club's chief executive Margaret Byrne said:
"Empowering and educating our young people to make the right choices and decisions, both on and off the field, is fundamental to our Academy philosophy and ethos.
"We expect the highest standards of all players who have the honour of being part of Sunderland AFC, which is why this came as such a shock to us.
"It was enormously disappointing for everyone at the club who works so hard to support our young players and give them every opportunity to make it as professional footballers.
"We are strong advocates of the rigorous testing programme that our sport adheres to and we will continue to educate and advise all of our young players as to the enormous dangers of drug use."
Ged McNamee, Manager for Sunderland AFC's Academy also said:
"Lewis not only let our club down, he let himself and his team-mates down massively.
We took the strongest possible action in terminating his contract as every footballer knows the severe consequences of this type of offence.
"We have, however, worked to ensure that support and assistance was available to the player and his family through what has undoubtedly been a difficult and challenging time for them."
Earlier kick-off for Tyne-Wear derby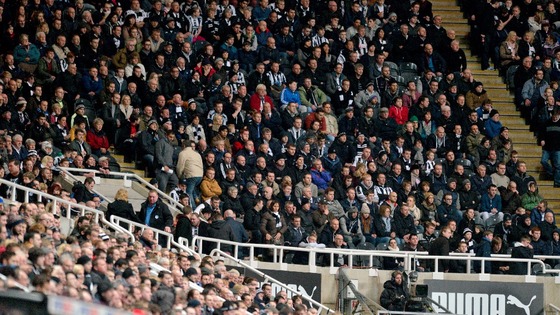 The time of the forthcoming Tyne-Wear derby has been moved to allow for the game to be televised.
The match has been changed from the original advertised time of 1.30pm on Saturday April 13th to the slightly earlier kick-off time of 12.45pm.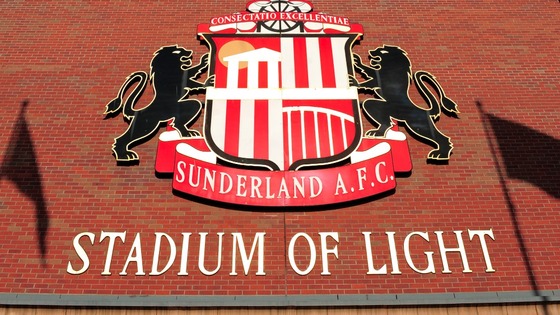 Ticket details for the fixture will be announced in the coming weeks.
Five arrested and 19 others sought after football match disorder
Police have arrested five people, and are appealing to trace a further 19 people, following disorder ahead of a Sunderland football match last month.
The violence, which happened before the West Ham match, took place on the afternoon of Saturday January 12th outside the city centre's Revolution Bar.
Both Sunderland and West Ham supporters were involved in the confrontation.
Northumbria Police have released CCTV images of 19 people who they want to trace in connection with the disorder.
Anyone who recognises themselves in the images is asked to contact police at the earliest opportunity, and anyone who knows the identify of anyone in the images is asked to contact police on 101 ext 69191, or Crimestoppers anonymously on 0800 555 111.
"This morning a number of arrests were made in connection with disorderwhich took place before the Sunderland versus West Ham match at the

Stadium of Light last month.

Tens of thousands of people were at that match and the overwhelming

majority of football fans were there to support their team and have an

enjoyable afternoon out.

However, anyone taking part in violence or disorder either before,

during, or after football matches will not be tolerated and this

action demonstrates the tough stance we will take on anyone suspected

of being involved in such behaviour."
– Chief Superintendent Kay Blyth, Sunderland Area Commander
Danny Graham at SAFC
Full Report: Danny Graham at SAFC
Former Swansea player, and Gateshead-born, Danny Graham joined Sunderland last week on transfer deadline day for five million pounds.
It hasn't always been an easy ride for the 27-year old striker.
He has had to fight his way to the top and he's well aware he faces a battle for hearts and minds on Wearside.
Watch the full report from Simon O'Rourke below.
Load more updates
Back to top