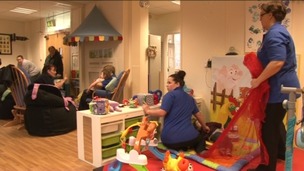 A children's and baby hospice has re-opened its doors two months after it was forced to close due to flooding.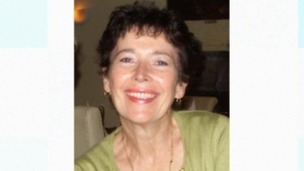 The funeral has taken place of a North East woman who was shot dead at her villa in Turkey. 56 year old Anne Bury died last month.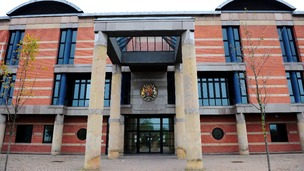 A man from Hartlepool has denied stealing around £100,000 from his wife's vulnerable 91-year-old godmother.
Live updates
Woman chokes to death
"Cleveland Police can confirm that officers were called to Frankie & Benny's restaurant, Teesside Park, at around 6.30pm last night.

"Police attendance was requested by the ambulance service after the tragic death of a diner at the restaurant.

"A 48-year-old woman who attended the restaurant with members of her family is believed to have collapsed, suffering from an obstructed airway.

"Efforts to resuscitate the female by other diners and subsequently by the ambulance crew failed. Cleveland Police would like to extend condolences to the family of the deceased"
– Cleveland Police spokesperson
Woman chokes to death
A woman has died after choking at a restaurant on Teesside. The 48-year-old was found in the bathroom at Frankie and Benny's in Stockton last night, November 6.
Police were called to the restaurant at about 6:30pm. Officers say the woman who was with her family at the restaurant is believed to have collapsed.
Efforts by other diners and paramedics to resuscitate her failed.
Advertisement
James Arthur back in Boro
X Factor 2012 winner James Arthur, from Saltburn, signed copies of his new album for fans at a music store in Middlesbrough. He said he likes to thank his fans by "looking them in the eyes" and he has not forgotten the North East voters who helped him to win the show.
Steel jobs cut on Teesside
"European steel demand this year is expected to be only two-thirds of pre-crisis levels after falls in the past two years.

"On top of the challenging economic conditions, rules covering energy and the environment in Europe and the UK threaten to impose huge additional costs on the steel industry.

"As difficult as the proposed changes are, they are intended to build a stronger future by enabling the Long Products business to compete in even the current challenging economic and regulatory conditions."
– Karl Koehler, Chief Executive of Tata Steel Europe
Steel jobs cut on Teesside
Tata Steel will cut 40 jobs at its plant on Teesside, mostly in management and administrative roles. The Thai firm is also cutting 90 jobs in Working and 394 in Scunthorpe. It said the demand for steel in the construction industry in the UK is half the level of 2007.
National
Tata Steel plans to cut up to 500 jobs in Scunthorpe, Workington and Teesside because of weak demand in the construction industry, the company said today.
Advertisement
Three man accused of grooming and sexually exploiting girls in Middlesbrough have appeared in court to deny the allegations.
Ibrar Mahmood, 18, of Breckon Hill Road, Middlesbrough, Junaid Butt, 18, of Kensington Road, Middlesbrough and Shakil Munir, 32, of Tollesby Road, Middlesbrough appeared along side a 17-year-old who can not be named for legal reasons.
They all deny the charges.
The trial continues.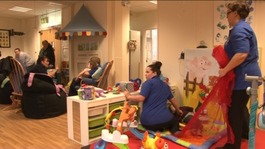 A children's and baby hospice has re-opened its doors two months after it was forced to close due to flooding.
Read the full story
The Environment Agency has issued a Flood Alert for the Upper River Tees.
The organisation said flooding is possible for low lying land in the Tees Valley, including Teesdale Way footpath at Croft from 2pm to 5pm. Low lying land and roads are expected to be affected first.
Dad dies after celebrating son's birth
Police are continuing their investigation into the unexplained death of a man in Middlesbrough.
Benji Bolsenbroek, 23, was celebrating the birth of his son when violence broke out at The Park Hotel pub on October 6. Mr Bolsenbroek was assaulted during a large scale disturbance and died.
Cleveland Police has confirmed that 14 people, all in their 20s and 30s, have been arrested in connection with the incident and have all been released on bail. Officers added that forensic enquiries are still being conducted to establish the cause of Benji's death.
Load more updates
Back to top