A 56-year-old female cyclist, involved in the collision on the A168 near Thirsk last week, has died in hospital
Read the full story ›
It happened on the A170 Thirsk to Helmsley road between the turn-offs to Ampleforth and Sproxton.
Read the full story ›
Advertisement
The A61 Market Place is closed in Thirsk due to a building fire on Stammergate.
North Yorkshire Fire and Rescue Service say the road may be closed for some time.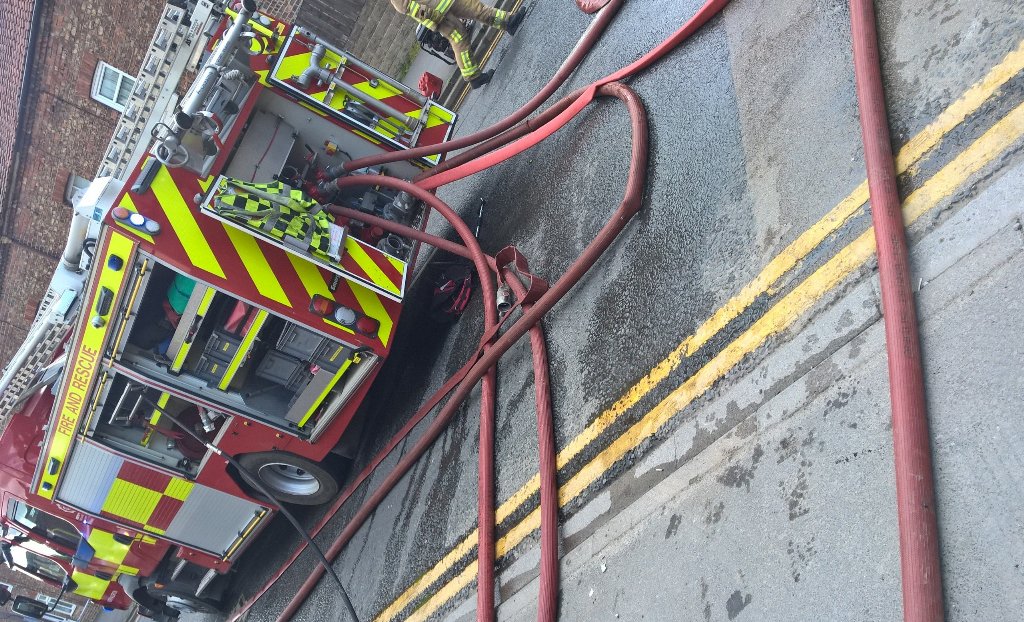 A number of fire crews are dealing with an incident on Stammergate in #Thirsk. Please avoid the area as the road is closed.
The inquest heard about ants crawling on bedside tables and excrement on the floors of Sowerby House near Thirsk
Read the full story ›
The pair were not seen for a week before their bodies were found by police at their home near Thirsk.
Read the full story ›
A man has been jailed at Teesside Crown Court for engaging in sexual activity with a child, making an indecent image and child abduction.
Read the full story ›
Advertisement
A stretch of the A19 near Thirsk is not expected to be open until later this evening after a tanker fire.
The road was closed in both directions between the A684 (Ellerbeck) and the A61 (Thirsk) due the fire on Friday morning.
Drivers are advised to follow the "Hollow Circle" diversion symbols exiting the A19 (southbound) at Northallerton then join the A684 (westbound).
Proceed along the A684 then at the A684/A167 roundabout take the first exit and at the second roundabout join the A167 then join the A168 (South-easterley direction) and continue until you re-join the A19 southbound at the A61/A168 roundabout.
Drivers travelling northbound are advised to follow the "Solid Square" diversion symbols exiting the A19 (northbound) towards Northallerton and proceed to the roundabout with the A61/A168. Take the second exit on to the A168 and head northwest to the A167 until you reach the A684 (northbound). Continue along the A684 until you re-join the A19 northbound.
The CCG's Governing Body made the decision to approve 'Option Three' of the 'Transforming Our Communities' consultation.
Read the full story ›
The National Crime Agency has launched an appeal to find a man in connection with a £1.2 million cocaine haul seized in North Yorkshire
Read the full story ›
Police have released an efit a man they are trying to trace in connection with a burglary in Thirsk, North Yorkshire.
Two men entered a property on the Norby estate via an unlocked back door at around 12:30pm on April 21. The men were disturbed by a woman in her late seventies when they entered her bedroom. The offenders stole a number of the victim's rings and left the property.
Anyone who can help identify the man in the efit is being asked to contact North Yorkshire Police on 101 and ask for Robert Spalding.
Load more updates