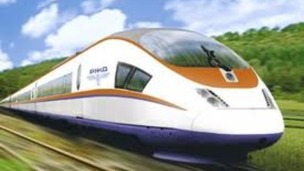 £32bn high speed rail link between London and Yorkshire has been revealed.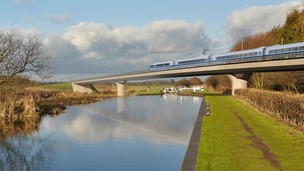 At a cost of £33 billion, this train line is neither cheap nor very popular with those living along its route.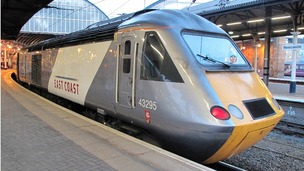 Concerns over the re-privatisation of the the East Coast Main Line after the Government cancelled competition to run West Coast line.
Live updates
Great North Eastern Railway (GNER) has announced its plans to introduce a new high speed express train service on the East Coast Main Line between London King's Cross, Newcastle and Edinburgh in December 2016. The trains will slash journey times by more than an hour.
The trains will slash journey times from an average of 4 hours 20 minutes to 3 hours 43 minutes between London and Edinburgh, and to 2 hours 29 minutes between London and Newcastle.
The journey times will be shorter because they will be using tilting trains, which can travel at higher speeds on a curved track. The nine-coach trains, with around 500 seats, will be updated versions of the 'Pendolino' train.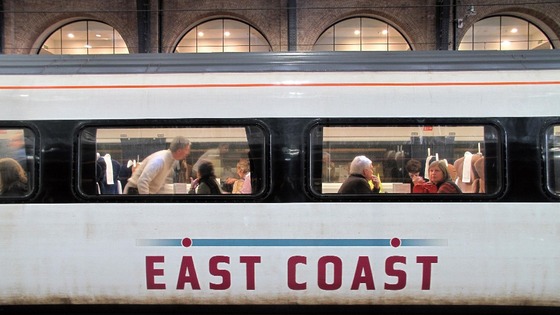 Train operator East Coast is advising passengers to allow extra time to make their journeys tomorrow (Thursday 4th December).
Passengers can call National Rail Enquiries on 08457 484950 for more information.
Advertisement
£700 million on infrastructure spending
While there are no new projects or investment proposals included in the Infrastructure Plan, the timetable provided for some key North East projects will be welcomed by businesses.

Around £700m will be spent on regional road and rail infrastructure projects in the next three to five years - an investment that is long overdue."
– Mark Stephenson, North East Chamber of Commerce
£700 million on infrastructure spending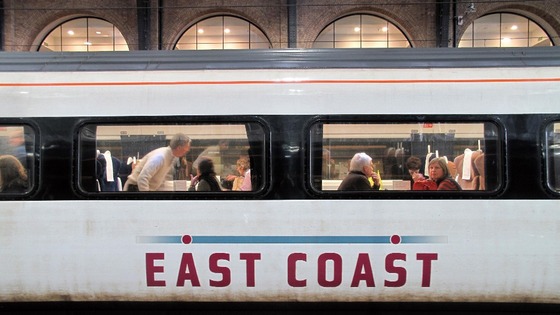 The Government has confirmed that the North East will benefit from £700 million of infrastructure spending.
The regional funding is part of the National Infrastructure Plan, which was unveiled today.
The money will primarily go on road projects in the region but the East Coast Main Line will also benefit, improving connections to London and Scotland.
Region prepares for cold snap
Plans to deal with snow and icy conditions on roads in Country Durham this winter have been agreed. The council has reviewed its winter maintenance plans and says work has already begun to ensure there are enough salt stocks throughout the county.
Airport plan published
A new plan published today aims to secure the future of Durham Tees Valley Airport.
Gregg Easteal reports.
Advertisement
Sunderland pilots free parking
Sunderland City Council today made its car parks completely free at weekends. It's a trial until the New Year, but it may be here to stay.
Dan Ashby reports.
Sunderland pilots free parking
Sunderland City Council has made its car parks free at weekends.
It is a trial that will last until the New Year but it may be extended permanently after that. More to follow.
Airport plan published
Peter Nears, from Durham Tees Valley Airport, has spoken to ITV News Tyne Tees, saying: "All airports of this scale have faced a very difficult situation in the recession."
Airport plan published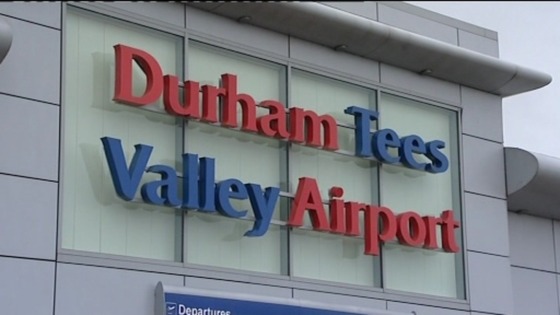 A master plan to secure the furture of Durham Tees Valley airport is being published today.
It includes a public consultation period of two months.
It comes just two weeks after it was announced there would be no charter flights operating out of the airport after this year.
Load more updates
Back to top