On a tour of the North East today, the Chancellor George Osborne made a series of promises which he claimed would help create 50,000 jobs.
Read the full story ›
Two people have been arrested in connection with an attack outside a Tyneside restaurant on Valentine's Day.
Police said a man, aged 20, was stabbed outside the Casa Antonio restaurant on Whitley Road in Benton, North Tyneside, between 7.30pm and 8.15pm on Saturday February 14.
Danielle Thompson, 34, of Dene House in Walker has been charged with affray and threats to kill and John Bell Saint, 35, also of Dene House in Walker has been charged with causing GBH with intent, affray and possession of an offensive weapon.
Both appeared before magistrates this morning.
Advertisement
Pam Royle, the face of ITV Tyne Tees for more than 30 years, has received a Lifetime Achievement Award from The Chronicle Sunshine Fund.
The annual Glass Slipper Awards honours the achievements of exceptional women in the North East.
The Chronicle Sunshine Fund provides specialised equipment to children with disabilities in the North East, and Pam Royle is a patron of the charity.
Police are investigating a fire at a house in North Tyneside, which left two people requiring hospital treatment.
It broke out at around 12.40am Friday in Horton Avenue, Shiremoor, North Tyneside.
Two people were taken to hospital to be treated for smoke inhalation and have since been discharged.
Police say considerable damage was caused to the inside of the property and an outhouse.
It's believed the fire was started deliberately and police are treating the incident as arson.
A 45-year-old man and a 62-year-old woman have been arrested on suspicion of arson and are in police custody.
South Tyneside councillors have agreed a budget or 2015/16 which will see council tax bills rise by 1.95%.
In South Tyneisde 65% of the population live in Band A properties, and those households will pay an extra 32p per week.
Further savings of £22m will still need to be found by the authority.
The Government is continuing with their unfair policy of targeting grant dependent areas like South Tyneside for the highest level of cuts. Whilst South Tyneside has to find savings of £22 million in 2015/16, some areas like Wokingham and Windsor are actually seeing increases in their spending power - this cannot be fair or just by any measure. However, as always we have worked hard to balance the budget in 2015/16 whilst focusing on protecting the most vulnerable in our borough."
– Cllr Ed Malcolm, South Tyneside Council
Advertisement
Chancellor has arrived. Claims unemployment in North East falling faster than anywhere else. http://t.co/DouY7MOqi6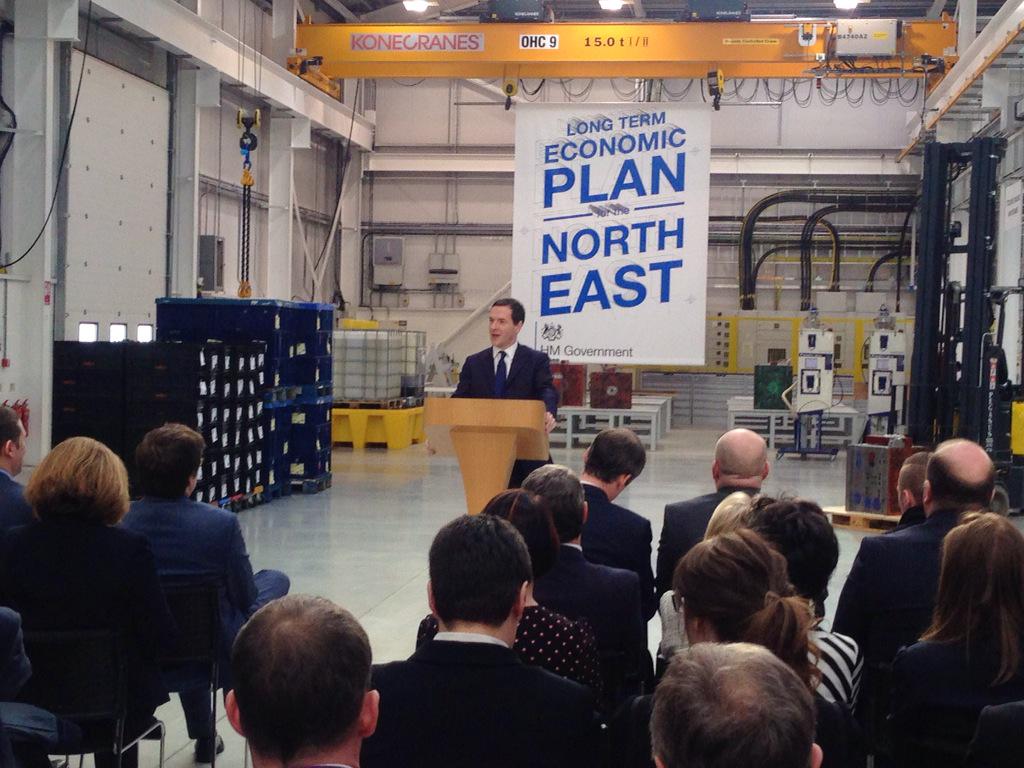 George Osborne is expected to outline ambitious plans to create 50,000 new jobs in the North East over the next five years.
The Chancellor of the Exchequer will visit businesses across the region today to set out the government's long-term plan, which he said would boost the regional economy by £6billion.
He will also promise more investment in transport in the North East.
A drier, brighter but colder day than Thursday.
Sunny spells are likely during the morning, with cloud amounts generally increasing as the wind strengthens later in the afternoon.
Maximum Temperature 7C.
Load more updates