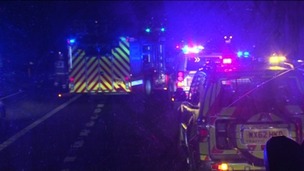 Our reporter Jonny Blair spent the evening shadowing Tyne and Wear's 'blue watch' crew, based at Gateshead Community Fire Station.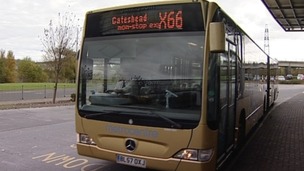 Operators promise to work better together, with simpler fares, if a proposal to give control of the network to local authorities is dropped.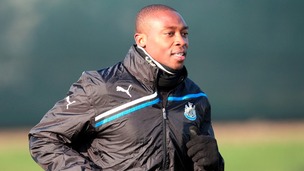 A man from Washington, Tyne and Wear has been arrested after a racist comment was posted on Facebook about a Newcastle United striker.
Live updates
Bonfire Night: What happened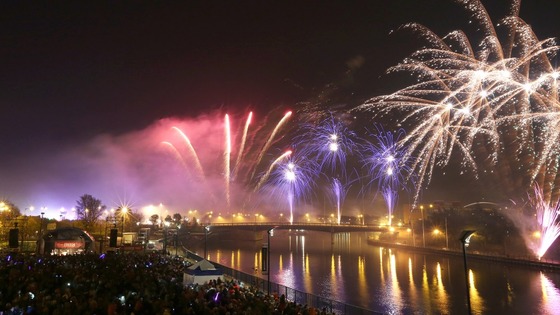 Thousands of people attended Stockton Council's annual fireworks display last night. It is one of the largest free displays in the country and this year 45,000 people went along.
Pope given Sunderland shirt
National
The Sunderland chaplain who presented a red and white striped shirt to Pope Francis said the pontiff was "delighted to keep it" and took the gift back to the papal apartments.
Father Marc Lyden-Smith said the Pope was aware of the Wearside club's struggles and told him: "They not do too well at the moment."
"I said no, no, Holy Father. They are bottom of the Premier League. We need you to pray."
"Very diplomatically, he said: 'I pray for all footballers that they reach their potential.'"
"I'd like to think that he'll be wearing [the Sunderland shirt] on Sunday afternoon," the chaplain added.
Winless Sunderland face fierce local rivals Newcastle United in Wear-Tyne derby this Sunday.
Advertisement
Northumbria Police are asking fans to be patient and work with them at full time after the Wear-Tyne derby this weekend.
Newcastle fans will be held back after the game in a bid to reduce supporters clashing.
It follows violence at the last derby in April.
Missing Daniel Moir found dead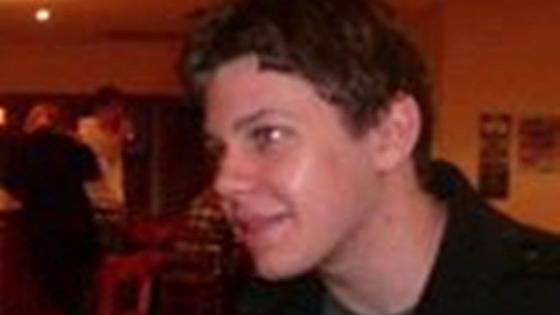 Concern is growing for a Washington man who has been missing for two days.
23-year-old Daniel Moir, from the Fatfield area, was last seen at 8:30pm on Tuesday, October 22, when he left home to go for a walk.
Daniel is around 5ft 5ins tall and of slim to medium build.
The conduct of two officers is to be investigated after a man was hit by a car on the A1 near Washington services.
The Independent Police Complaints Commission are to look into the incident, which happened at about 9.50 pm on Saturday, 10 August.
The man, who had been spoken to by officers from Northumbria Police after his van was involved in an accident with a lorry, was struck by a car after reportedly running across the southbound carriageway.
He suffered serious injuries and was taken to hospital in a critical condition.
Police are also continuing to investigate both collisions and are seeking the driver of the car, who did not stop after hitting the man.
"As someone has been seriously injured following police contact an independent investigation is needed to establish what took place."
– Cindy Butts, IPCC Commissioner for the Northumbria policing area
Historical shipyards collection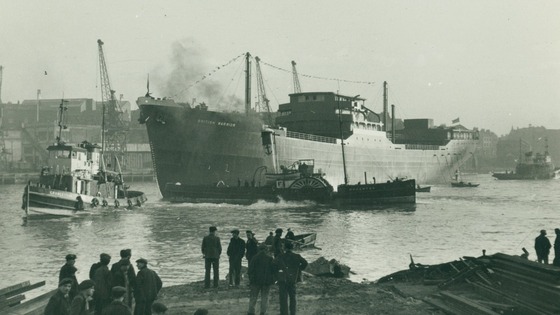 A selection of photographs saved by staff at the Tyne & Wear Archives. The collection of photographs, log books and ship plans are now listed on the UNESCO Memory of The World Register. The collection, at The Discovery Museum, is listed alongside The Magna Carta and The Domesday Book.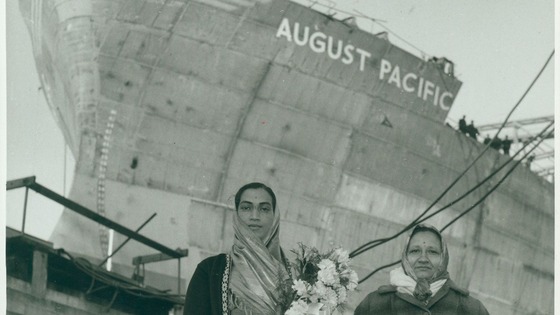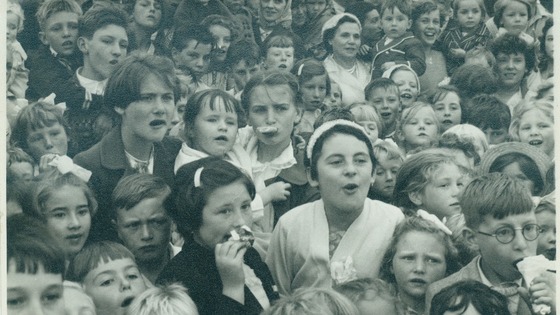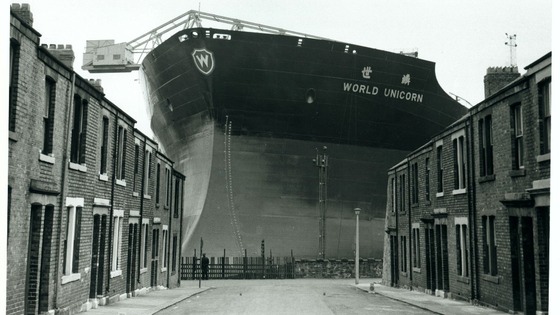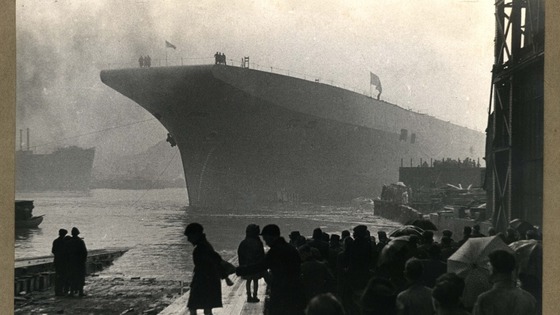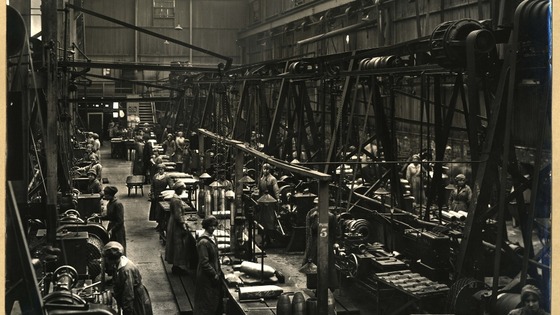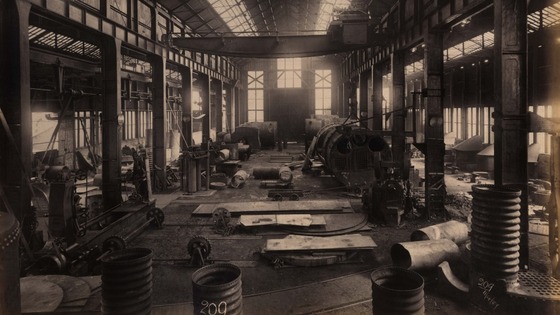 Advertisement
Historical shipyards collection
A collection of archives documenting 200 years of North East history have been listed as some of the most important historical documents ever preserved.
The Tyne and Wear Shipyards Collection has been included on the UNESCO Memory of the World Register.
The international organisation works to promote education, science and culture around the world.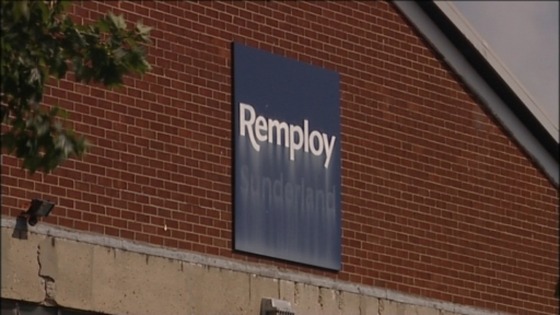 30 jobs are to go at the Remploy factory in Sunderland, which will close.
Remploy provides employment to disabled people and, until now, received Government subsidies.
But a Government review has recommended that the money should be used to help people to get work through individual support.
Two men have been arrested following a burglary in Gateshead.
It happened on Holly Avenue in Winlaton at 9.15pm on Saturday, June 22.
There was no one in the house at the time.
The men, aged 31 and 29, were arrested in the house and all property was recovered.
They say every dog has its day and that was certainly the case this weekend. Thousands of canine companions descended on South Shields' coastline for the biggest dog walk in the world.
The event, which raises money for animal charities is in its 23rd year. It won the Guinness World Record for the biggest in the world last year and organisers are confident they will retain the crown.
Watch Vanessa Baffoe's report here:
Load more updates
Back to top