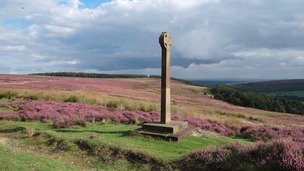 A look ahead at the forecast for the Tyne Tees region.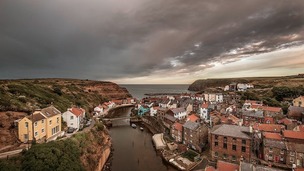 A look at the weather forecast for our region.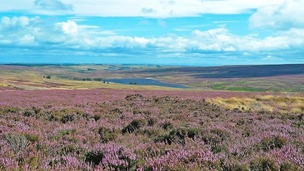 A look at the forecast for the next few days.
Live updates
Fake Greggs logo goes viral on Google
Greggs, the bakery chain, have tweeted their horror at becoming the latest victim of suspected online hoaxing. A fake logo has appeared on the company profile on Google which has gone viral.
@thatfilmguytcp *shocked face* OMG... how long has that been there? Oh, all morning! We better carry on trying to fix it then ;-)
Fake Greggs logo goes viral on Google
Greggs, the bakery chain, have become a victim of suspected online hoaxing as a fake logo has appeared on the company profile on Google.
Online users who search "Greggs" on Google will find that the company's profile includes a fake and offensive logo.
It is not clear whether the image, sourced from uncyclopedia.wikia.com, a parody of Wikipedia, has appeared due to a glitch in Google or whether it has been deliberately hacked.
It is understood that Greggs, which was founded in 1939, is trying to get the image changed.
Greggs is Britain's biggest bakery chain and has almost 2,000 stores across the country.
Advertisement
Train operators shortlisted for rail franchises
Six train operators have been shortlisted for two franchises covering the North of England.
The Government has promised a 'a world-class rail network' for passengers, but added that the franchise bidders would need to improve customer service and passenger satisfaction on the two networks.
The franchises connect passengers travelling into and between Leeds, Liverpool, Sheffield, Manchester and Newcastle, and onwards to Edinburgh and Glasgow.
Those competing for the Northern franchise are Abellio, which is currently running Northern, Arriva and Govia. The three shortlisted for TransPennine Express (TPE) are FirstGroup, Keolis and Stagecoach. FirstGroup and Keolis currently operate TPE in a joint venture.
The Campaign for Better Transport and the RMT transport union have expressed concern that rail services in northern England could be cut.
The Government said bidders will be expected to show how they will make the most of the Government's £1bn investment programme for the rail network in the North of England, which will provide faster and more reliable journeys, more capacity, better trains and improved connections for passengers across the region.
"Building a railway that is fit for the 21st century is a vital part of our long-term economic plan, connecting businesses and communities, generating jobs and boosting growth, and we need strong private sector partners to help us achieve this ambition."
– Rail Minister Claire Perry
3.5% hit for rail passengers next year
National
The RMT union, which campaigns for the railways to return to public ownership, has said that next year's fare rise is a "kick in the teeth" for rail passengers.
With the "flex" rule passengers are facing fare increases of up to 5.5% at a time when wages are stagnating. People will simply be priced off the railways while the greedy train operating companies are laughing all the way to the bank. This is a kick in the teeth for the millions of British people who use our trains ... With Northern Rail already axing off-peak tickets, with others set to follow, we are once again ratcheting up the highest rail fares in Europe to travel on some of the most clapped-out and overcrowded services ...
– Mick Cash, RMT Acting General Secretary
Advertisement
3.5% hit for rail passengers next year
National
Rail passengers will see the average price of their tickets increase by 3.5% from January, according to figures out today.
3.5% hit for rail passengers next year
National
"We're a victim of our success" Michael Roberts, Director General of the Rail Delivery Group, representing train operators and Network Rail, said.
Mr Roberts told Good Morning Britain that the UK's trains are so busy because they are affordable, refuting claims that fare hikes are pricing people out of rail travel.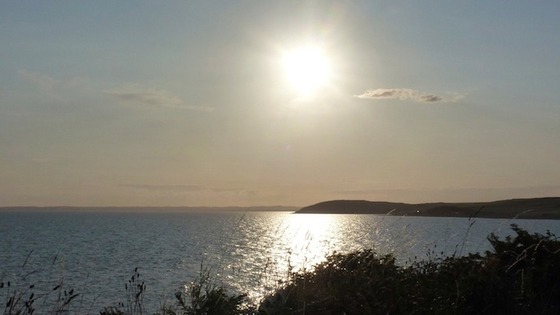 Another cool day with some good bright or sunny spells, but with isolated showers still likely near coasts, spreading inland and becoming more frequent later in the day.
Maximum temperature 16 °C.
3.5% hit for rail passengers next year
National
Rail travel is being pushed "out the reach of some ordinary people" by fare increases, the head of a public transport advocacy group said.
Stephen Joseph, executive director of the Campaign for Better Transport, told Good Morning Britain that Government-dictated ticket price hikes mean rail fares are rising four times faster than wages.
Commuters will find out how much rail fares are likely to rise by next year when the Retail Price Index (RPI) for last month is released today.
The annual increase is capped at July's RPI plus 1%, with an extra 2% added to some tickets.
Load more updates
Back to top