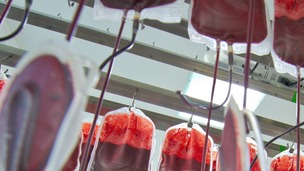 Northumbria Blood Bikes, a charity which uses motorbike riders to deliver urgent blood supplies, is expanding across the North East.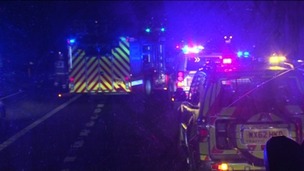 Our reporter Jonny Blair spent the evening shadowing Tyne and Wear's 'blue watch' crew, based at Gateshead Community Fire Station.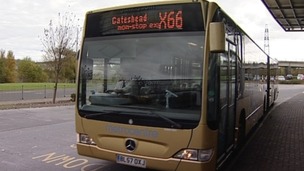 Operators promise to work better together, with simpler fares, if a proposal to give control of the network to local authorities is dropped.
Live updates
Historical shipyards collection
A collection of archives documenting 200 years of North East history have been listed as some of the most important historical documents ever preserved.
The Tyne and Wear Shipyards Collection has been included on the UNESCO Memory of the World Register.
The international organisation works to promote education, science and culture around the world.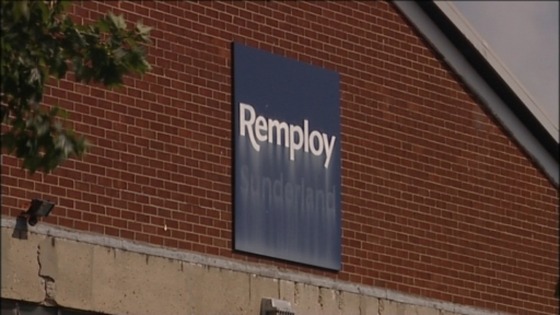 30 jobs are to go at the Remploy factory in Sunderland, which will close.
Remploy provides employment to disabled people and, until now, received Government subsidies.
But a Government review has recommended that the money should be used to help people to get work through individual support.
Advertisement
Two men have been arrested following a burglary in Gateshead.
It happened on Holly Avenue in Winlaton at 9.15pm on Saturday, June 22.
There was no one in the house at the time.
The men, aged 31 and 29, were arrested in the house and all property was recovered.
They say every dog has its day and that was certainly the case this weekend. Thousands of canine companions descended on South Shields' coastline for the biggest dog walk in the world.
The event, which raises money for animal charities is in its 23rd year. It won the Guinness World Record for the biggest in the world last year and organisers are confident they will retain the crown.
Watch Vanessa Baffoe's report here:
A suspected sex offender from Tyne and Wear has ended his legal battle against extradition to Australia for offences he allegedly committed 40 years ago.
71-year-old Geoffrey Woodward from Gateshead, is withdrawing his High Court appeal and agreeing to surrender to the Australian authorities, a judge said.
The pensioner, who had denied rape allegations, fought against the extradition request on the grounds of his poor health.
However, Westminster Magistrates' Court upheld his removal and it was approved by the Home Secretary.
The former soldier, who worked as an industrial radiographer in Australia, then launched his High Court appeal under the 2003 Extradition Act.
He faces seven counts of rape and one of serious sexual assault on a girl between the ages of 11-13, relating to offences committed between 1973 and 1975.
The sexual abuse is alleged to have continued until 1978. Woodward moved back to the North East in 1979 and to Gateshead in 1980.
The alleged victim, who cannot be identified for legal reasons, also spent some time living in England and first reported the alleged abuse to Northumbria Police, who contacted their counterparts in New South Wales.
An arrest warrant was issued for Woodward in October 2010.
Lord Justice Laws, sitting at London's High Court, announced that Woodward was now consenting to his removal and would remain on bail pending his surrender.
Appeal after weatherman arrest
The agent for ITV Granada Reports weather presenter Fred Talbot has declined to comment after the 63-year-old was arrested on suspicion of historic sex offences.
Mr Talbot was arrested on Tuesday on suspicion of historic sex offences in relation to abuse against former pupils who attended a school in Manchester between the early 1970s and early 1980s.
Police are now appealing for former pupils from various schools in the Tyne and Wear area, including Saltwell and Slatyford High School, to get in touch with them if they have any information which they believe may assist police.
Advertisement
Appeal after weatherman arrest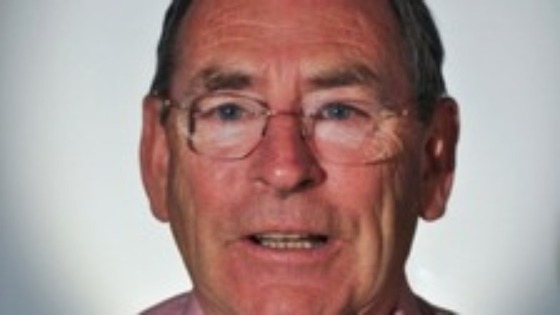 Detectives investigating reports of historic sexual abuse against Granada weatherman Fred Talbot at a Trafford school are trying to trace former pupils of schools in the Tyne and Wear area.
On Tuesday April 9th, 63-year-old Mr Talbot was arrested on suspicion of historic sex offences in relation to abuse against former pupils who attended Altrincham Grammar School for Boys.
The offences relate to his time as a teacher at the school from the early 1970s to early 1980s, while the four alleged victims were pupils. He has been released on bail until August pending further enquiries.
Detective Chief Inspector Koran Sellars, of Greater Manchester Police, said: "Following the publicity surrounding this man's arrest information has been received from the public that he taught at various schools in the Tyne and Wear area and which included Saltwell and Slatyford High School.
"Anyone who attended these or any other schools between 1968 and the early 1970s and who has any information which they believe may assist police are asked to call Greater Manchester Police.
"All information received will be treated in the strictest of confidence."
Anyone with information is asked to contact Greater Manchester Police on 101, or Crimestoppers, anonymously, on 0800 555 111.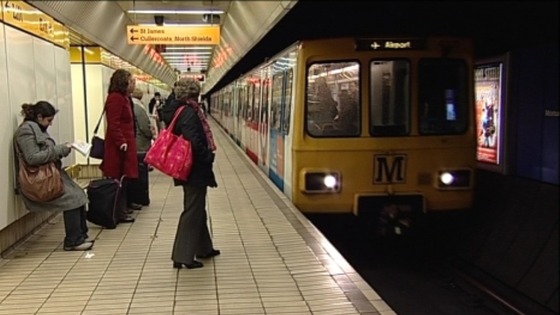 The airline Emirates is to sponsor the Tyne and Wear's Metro system.
They have signed a year-long deal, saying they see the North East as a major UK hub.
Minor delays to trains from Gateshead Stadium - South Shields and South Hylton due to obstruction on the line.
Metro cleaners striking over pay
RMT representative Micky Thompson says there is vulnerable workforce who deserve a living wage.
Load more updates
Back to top