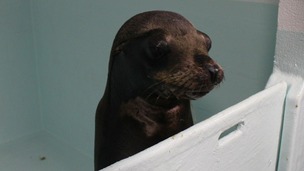 The first of two new California Sea Lions has arrived at Blue Reef Aquarium in Tynemouth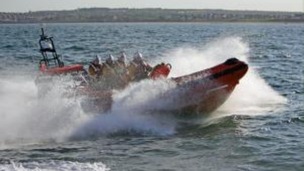 RNLI rescues in the North of England drop by 29% during the wettest summer in 100 years.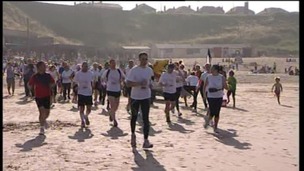 A father cycled, swam and ran the coast-to-coast route to raise money for Newcastle's Freeman Hospital, which saved his son's life.
Live updates
Diver rescued off North Tyneside coast
A diver has been rescued off Whitley Bay after suffering from decompression sickness, known as 'the bends'.
Tynemouth Lifeboat crew and a helicopter from RAF Boulmer were alerted last night after a man in his 30s was reported to be in difficulties.
He is believed to have been diving on the wreck of a World War II cargo ship, the Eston, which lies about a mile and a half off the coast.
The man was airlifted to Humberside for specialist treatment and is said to be recovering.
£50,000 for sailing club
Paul Cook, Tynemouth Sailing Club.
Advertisement
£50,000 for sailing club
Poppy Fenwick, 16, started sailing three years ago. She will be one of the teenagers who will benefit from new facilities at Tynemouth Sailing Club.
£50,000 for sailing club
Paul Cook from Tynemouth Sailing Club says £50,000 of Olympic legacy funding will improve facilities and help young people reach their potential.
£50,000 for sailing club
Elena Hall has just completed a taster course in sailing after moving to Whitley Bay from Romania. She's encouraging others to try the sport.
£50,000 for sailing club
One of the region's sailing clubs will receive £50,000 of Olympic legacy funding.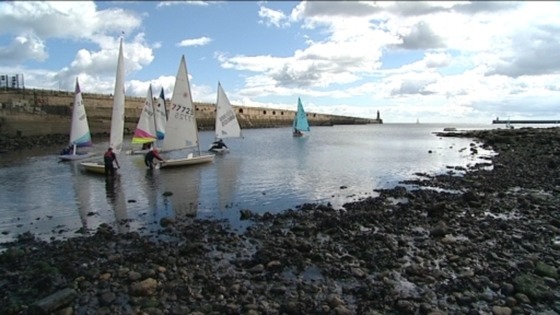 Tynemouth sailing club is one of 1300 sports projects in England that have been given money to improve facilities.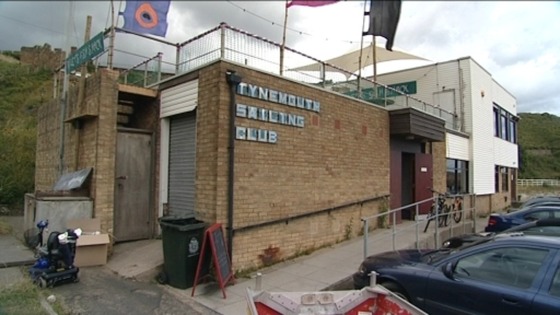 The projects will receive the funding through the National Lottery's _"Inspired Facilities" _which is part of its Olympic and Paralympic legacy programme.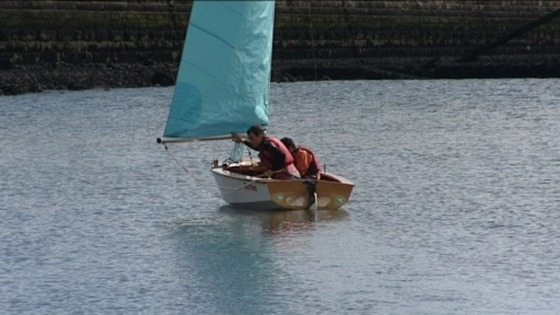 Advertisement
Parents at an academy due to open next month have welcomed the news that North Tyneside Council has decided not to seek a judicial review over the merger of two schools.
The independent Kings School and the Priory Primary are joining to create the Kings Priory Academy.
The council said it would harm other schools in the area.
Julie Harrison reports.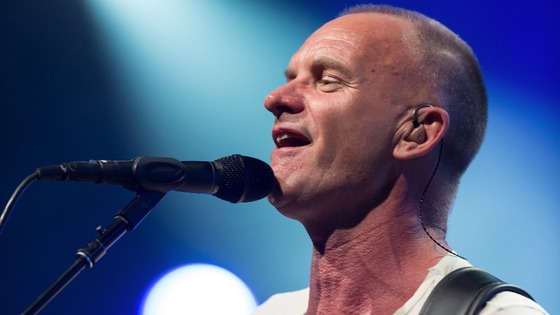 North East singer Sting has pledged his support for a campaign to restore the seafront lido at Tynemouth.
The Wallsend star is backing the community campaign group the Friends of Tynemouth Outdoor Pool which has submitted plans to renovate the lido.
The designs, which include plans to use geothermal energy to heat the pool, are being considered by North Tyneside Council. Gordon Sumner, better known as Sting, has donated funds to help the group achieve charitable status.
Council challenge school merger plans
North Tyneside Council has decided to challenge a Government decision to allow a controversial merger between Kings School and Priory Primary in Tynemouth.
Councillor Ian Grayson, Cabinet Member for Children, Young People and Learning said:
"This is a legal process and not something we are entering into lightly. There was a thorough and robust debate at council and all the details were examined before this decision was taken.

"It is clear that the Secretary of State got his facts wrong when assessing the surplus places at nearby Marden High School and the major impact this academy will have on other secondary schools in the area.

"The council and cabinet were also extremely concerned about the £5million debt that Kings School owes to its creditors.
"We had previously asked the Secretary of State for an assurance that should the academy go ahead this debt would be paid by the Woodard Trust and not paid for by the taxpayer.

"Unfortunately this assurance has not been forthcoming and the Secretary of State has stated that he has agreed to fund the existing loan and overdraft of Kings School by securing a charge against the assets of the Woodward Corporation on land and buildings in Tynemouth. He asserts that this represents 'good value for money'.
"So, while we appreciate that this is an extremely unsettling time for the parents of children at Priory Primary and at Kings School we believe it would be wrong to allow our concern for them to override our duty to all 30,000 children in our schools.

"We have reassured parents of children at Priory Primary that no child will be left without a school place in North Tyneside in September and that will still be the case. Priory is an excellent local authority maintained school and would continue to be part of the local authority provision."
– Cllr Ian Grayson, North Tyneside Council

The council added that it will consider requesting a judicial review of the decision if a satisfactory response is not received.
Council challenge school merger plans
North Tyneside Council is set to challenge a Government decision to allow a controversial merger between a state-funded primary and an independent school.
The Department for Education has given the go-ahead for the King's School in Tynemouth to combine and form an academy with Priory Primary. However, at a special meeting tonight the council has decided to oppose the plans over fears of the impact the move will have on the borough's 30,000 children.
The council has confirmed that it will now request that the Secretary of State for Education, Michael Gove, reconsiders the proposals.
Load more updates
Back to top