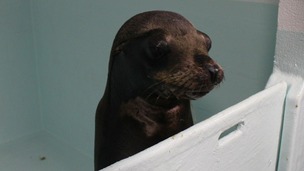 The first of two new California Sea Lions has arrived at Blue Reef Aquarium in Tynemouth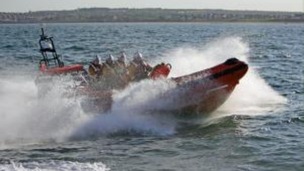 RNLI rescues in the North of England drop by 29% during the wettest summer in 100 years.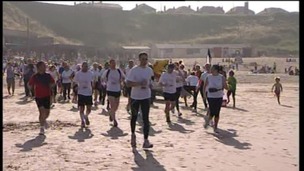 A father cycled, swam and ran the coast-to-coast route to raise money for Newcastle's Freeman Hospital, which saved his son's life.
Live updates
Regions beaches in UK top-ten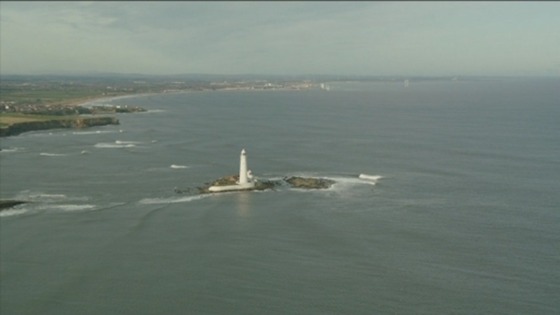 The regions beaches have been included in a list of top-ten child-friendly beaches in the UK.
It has been compiled by a national magazine.
Included is the beach at Cullercoats, which is described as a the chance to play make-believe pirate games near the caves.
Councillor Eddie Darke, from North Tyneside Council said:
"We invest a lot of time in caring for our beaches so that residents and visitors can enjoy them year-round and it's great to receive national recognition."
Body found near Tynemouth Pier
RNLI: Our thoughts are with man's family
RNLI volunteers in Tynemouth have offered their condolences to the family of a man who was found dead in the water under the pier.
Volunteer crews recovered the body of an elderly man from the sea at around 1.30pm today.
Our volunteer crewmembers are occasionally called upon to carry out tasks such as recovering deceased casualties and they try to offer those casualties as much dignity as possible during the operation.

Our thoughts go out to the deceased man's family at what will be a difficult and distressing time for them.
– Adrian Don, spokesman for Tynemouth RNLI
Advertisement
Body found near Tynemouth Pier
Body of man found near Tynemouth Pier
A body has been found in the water near Tynemouth Pier.
Officers recovered the body at around 1.15pm and are in the process of identifying the man and informing relatives.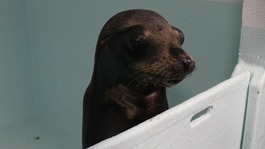 The first of two new California Sea Lions has arrived at Blue Reef Aquarium in Tynemouth
Read the full story
Police appeal for witnesses after fatal Beach Road crash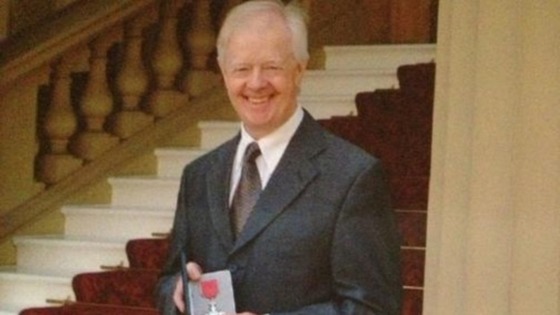 Police are appealing for witnesses to come forward after a man died in a road accident.
66-year-old Roy Toogood MBE was hit by a car on Monday morning on Beach Road in Tynemouth.
An 18-year-old man was arrested on suspicion of causing death by dangerous driving and has been bailed.
Anyone who witnessed the collision is being asked to contact police on 101 ext 69191 and pass on any information that they have.
Appeal to trace missing Tynemouth man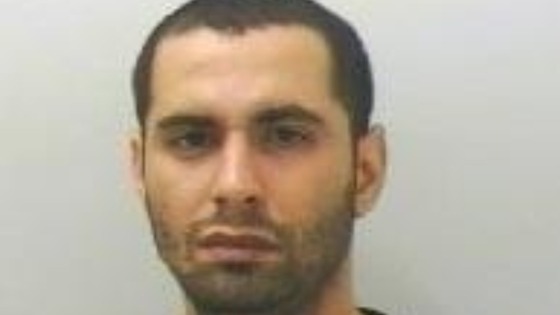 Police are appealing for the whereabouts of a man missing from North Tyneside.
28-year-old Mahdi Narmishiri was last seen on Friday January 11th by a neighbour in the Tynemouth area.
He is described as medium build, 5ft 11 inches tall, with black hair and a beard.
Mr Narmishiri normally wears dark clothing.
Officers are keen for Mr Narmishiri to get in contact and are asking anyone who sees him to contact them.
Anyone with any information should contact Northumbria Police on 101 ext 69191 or Crimestoppers anonymously on 0800 555 111.
Advertisement
Four-mile walk to support domestic abuse victims
Campaigners have completed a four-mile walk on North Tyneside in support of victims of domestic abuse.
The walk, which set off from Tynemouth Priory brought together victims and support organisations to highlight what they say are the "hidden problems of domestic abuse".
They released 50 balloons to commemorate the victims. The walk was to mark International Day for the Elimination of Violence and ended at St Mary's Lighthouse.
North Tyneside Council is encouraging victims to come forward.
Thousands back Tynemouth lido revival plans
by Rachel Sweeney
Thousands of people are backing a campaign to restore a lido at Tynemouth. They have all shown their support through the social networking site Facebook.
The campaign, called Friends of Tynemouth Outdoor Pool, wants to return the libdo to its former glory and will submit their plans to North Tyneside Council in January.
Council invites new plans for derelict Tynemouth Lido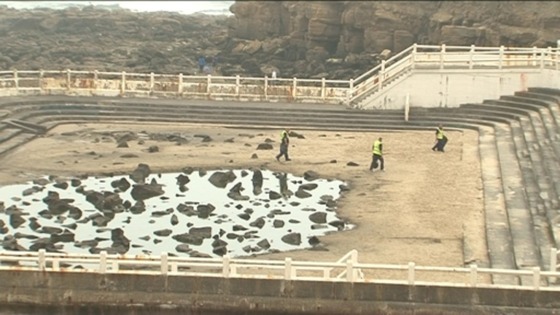 North Tyneside Council invited new ideas for developing Tynemouth's derelict open air pool after abandoning plans to make it into an arena. The pool was filled in 16 years ago. The council's U turn followed fierce opposition from locals who want to see the Lido restored.
RNLI rescues down because of wet summer
RNLI calls down because of the rain
Lifeboat crews in the North of England saw their number of call outs drop by 29% this summer. They're crediting the fall on the wet weather. Ross Hutchinson looks at the affect the rain has had.
Load more updates
Back to top